Member Voices
A new green revolution creates opportunities for South Dakota
Jerry Schmitz, SD Soybean Research
January 9, 2021
4 min read
If you have ever considered starting a new business or expanding an existing one, be prepared! Business, government and academia in South Dakota are teaming up to create a business climate second to none. Our state is being catapulted onto the trade world stage.
The catalyst: agriculture. But not the agriculture of past generations. Today's agriculture is about much more than food and fiber. It is about technology creation that will rival the development of microprocessors and computers. Technology advancements will change the composition of nearly everything we touch in our homes, businesses, medicine, transportation and infrastructure.
Agriculture is going through a renaissance – a new green revolution and South Dakota is perfectly positioned to lead that revolution. The green revolution of the 1950s and '60s focused on producing enough food to meet the demands of the world population explosion after World War II. The new green revolution has two components that open the door to tremendous business opportunities across our state.
The first component is protecting soil, water and the environment in the quest to provide food, feed, fiber and fuel for the world. Utilizing GPS, onboard computers, equipment sensors and drone and satellite imagery, farmers insert seeds into the soil with near surgical accuracy while using reduced or no tillage. Desiccated crop material remains on top of the soil to protect it from wind and water erosion and help control weeds. Beneficial soil organisms slowly break down the crop material into nutrients for future plants, reducing fertilizer usage. New technologies are not only assisting farmers in reducing their carbon footprint, but the growing plants are actually capturing carbon dioxide from the air during photosynthesis and sequestering the carbon back into the earth—a win-win for climate change and the environment.
The second component of the new green revolution is the development of renewable, environmentally-friendly consumer and industrial products from crops and livestock. Can you imagine a future where manufactured goods and consumables in your home or business include eco-friendly bio-based derivatives grown and processed by companies in South Dakota? Paint, carpet, furniture, cleaning supplies, lubricants, adhesives, flooring, insulation, shoes and car tires made of South Dakota crops instead of petroleum and toxic chemicals.
We no longer have to imagine because all of these products exist today. Goodyear is using soyoil to replace petroleum in car tires. Sketchers has done the same with shoes, and Ford began using soy-based foam in car seats over ten years ago. But these uses are just the tip of the iceberg because crop oils, which are often a by-product, can replace petroleum in just about any application.
SDSU is fostering growth of the new green revolution first component by establishing a major and minor in Precision Agriculture. They are constructing the state-of-the-art Raven Precision Ag Center which will house agronomy, engineering and computer science specialties under one roof, where students, faculty and industry will collaborate, conduct research and innovate. This initiative is drawing worldwide attention to South Dakota.
SDSU and School of Mines hope to advance the second component of the new green revolution by creating a public-private partnership designed to bring together faculty and research staff from both colleges and engage with private industry. The goal is to develop new uses and new co-products from crops and timber through biopolymers and biotransformation. The possibilities for business enterprise are unlimited.
There is no better place for new business to take root than where cutting-edge technology and raw materials are available. Still, there is another element that makes South Dakota attractive to the world. In recent years, trade representatives from several countries have expressed to me that they prefer doing business in South Dakota, even if at a higher cost, because they find us to be trustworthy, hard-working, compassionate people who value personal relationships.
South Dakota is open for business. Are you ready?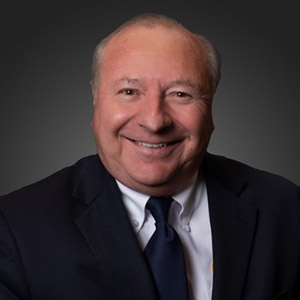 Meet the Author
Jerry Schmitz
Jerry Schmitz is Executive Director of the South Dakota Soybean Research and Promotion Council and South Dakota Soybean Association. His duties include assisting these farmer Boards in establishing and overseeing soybean research and promoting domestic and international soybean usage. He is also responsible for assisting the development state and national soybean policy.