ADVERTISING & SPONSORSHIPS
As a member of the Greater Sioux Falls Chamber of Commerce, you have access to exclusive advertising and sponsorship opportunities to enhance your image and promote your company in the business community and throughout the region.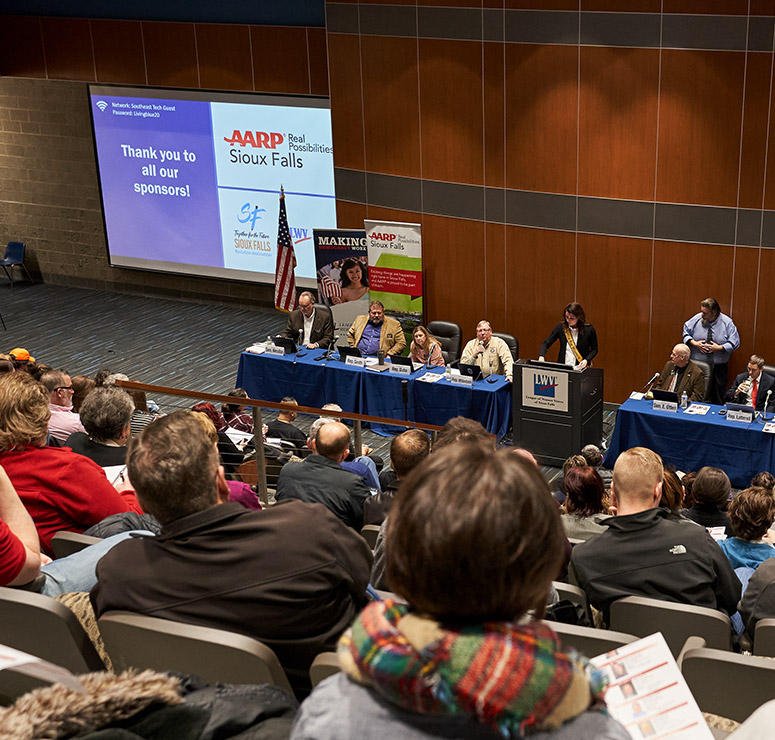 EXCLUSIVE SPONSORSHIPS
The Chamber presents a diverse agenda of programs and events each year to benefit its member companies and to promote and inform the Sioux Falls area business community. Only Chamber Members can sponsor these events. Enhance your image in the business community by sponsoring one of our popular events, including Ag Appreciation Day, Membership Mixers, Morning Mingle, Legislative Coffees and more. Investment options start at $200.