Get to know us
About the Chamber
The Greater Sioux Falls Chamber of Commerce is a dynamic membership organization of businesses, organizations and individuals working together to improve our community. We have been driving economic growth, advocating for business, developing leaders and working to improve the quality of life in our region for more than 100 years.
Mission Statement: As the leading business advocate for the area, the Greater Sioux Falls Chamber of Commerce represents its members by building consensus and creating strategies that advance and promote economic health and quality of life in the region.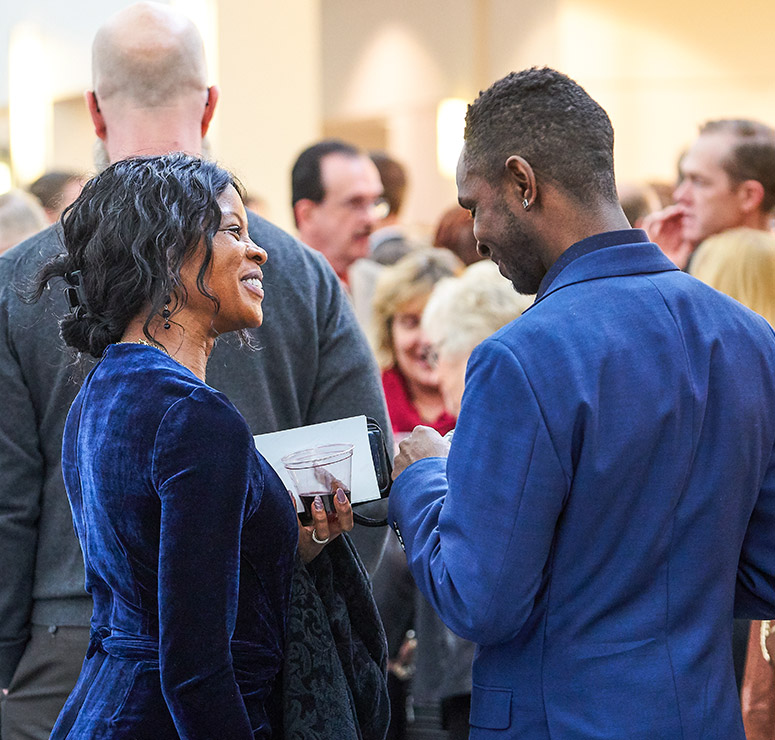 Chamber Profile
Founded: 1907 as a membership organization
President & CEO: Jeff Griffin, IOM
Location:
200 N. Phillips Ave., Suite 200
Sioux Falls, SD 57104
Phone: (605) 336-1620
Fax: (605) 336-6499
www.siouxfallschamber.com
www.chambernews.com
Our Focus
We are passionate about our community. We seek to serve our members by fostering connections and advocating for business.
Forward Sioux Falls
We provide leadership in promoting business and economic expansion in the Sioux Falls region and recruiting and developing human capital to fill high-quality positions.
Advocacy & Research
We serve as the voice for business at all levels of government. We are a research and communication resource for our members to better understand issues affecting the Sioux Falls area.
Leadership Development
We provide leadership for our members on community issues and also develop programs that educate and involve the next generation of community leaders.
Educational Investment
We provide continued business community involvement, support and leadership at all levels of public and private education.
Community Development & Quality of Life
We provide leadership to further improve our community´s quality of life and development.
Member Services
We further strengthen our relationships with our members by delivering valuable programs and services. We market to new member prospects by communicating our successes and the benefits and value of membership.
Chamber Partnerships
Collaboration is one of our core values. The Chamber addresses the diverse needs and interests of businesses and the community at large by working closely with a variety of affiliated organizations, including Forward Sioux Falls, Experience Sioux Falls and more.
I could go on and on about our Greater Sioux Falls Chamber of Commerce. For my husband and I, it was the best exposure and networking opportunity as we started our business. The relationships that we developed were because of our involvement in the Chamber.