Here for community
Programs
Programs with a Purpose
Investment in the Chamber is much more than just investing in an organization. You're investing in our community. Chamber programs and activities support initiatives that make the Sioux Falls area a better place by improving the quality of life and advancing the economy. We focus on efforts to develop and strengthen the local workforce in order to meet the needs of member businesses. Working together, we are molding and creating a workforce that is prepared and ready to lead—both on the job and in the community.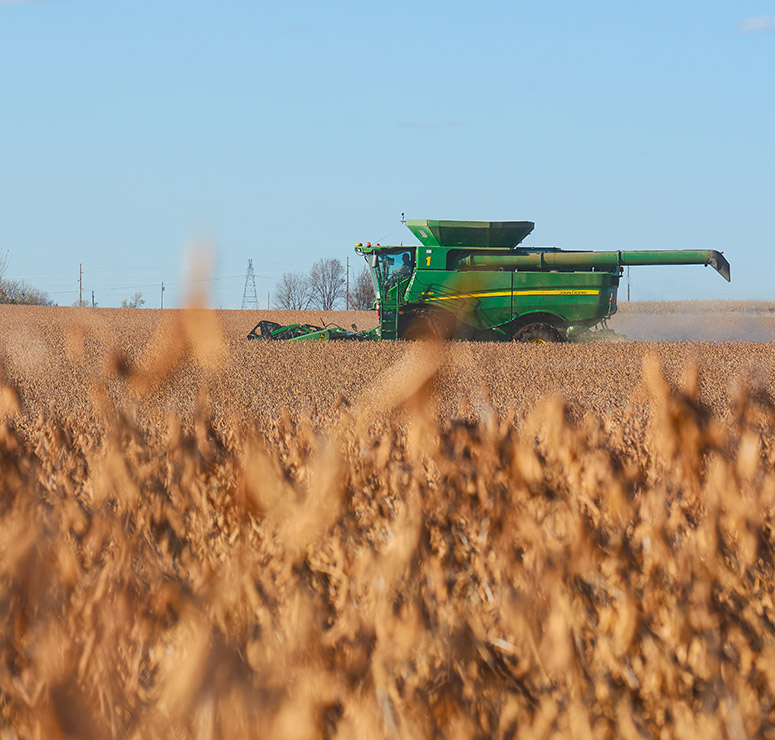 Agribusiness
Agriculture is South Dakota's largest industry and has a major influence on the Sioux Falls economy. The Chamber's Agribusiness Division works to promote the industry and recognize farmers for their contributions. They help organize Ag Appreciation Day and the annual Sioux Empire Livestock Show that draws thousands of visitors from around the nation to Sioux Falls to show, buy and sell livestock. We also award an Agribusiness Citizen of the Year and a Farm Family of the Year.
Business Education
Smart businesses invest in ongoing training and education for their employees at all levels. The Chamber's Business Sense Workshops are a great way to gain practical knowledge for your business. We also work closely with several organizations to support small business owners and entrepreneurs with the resources they need to succeed.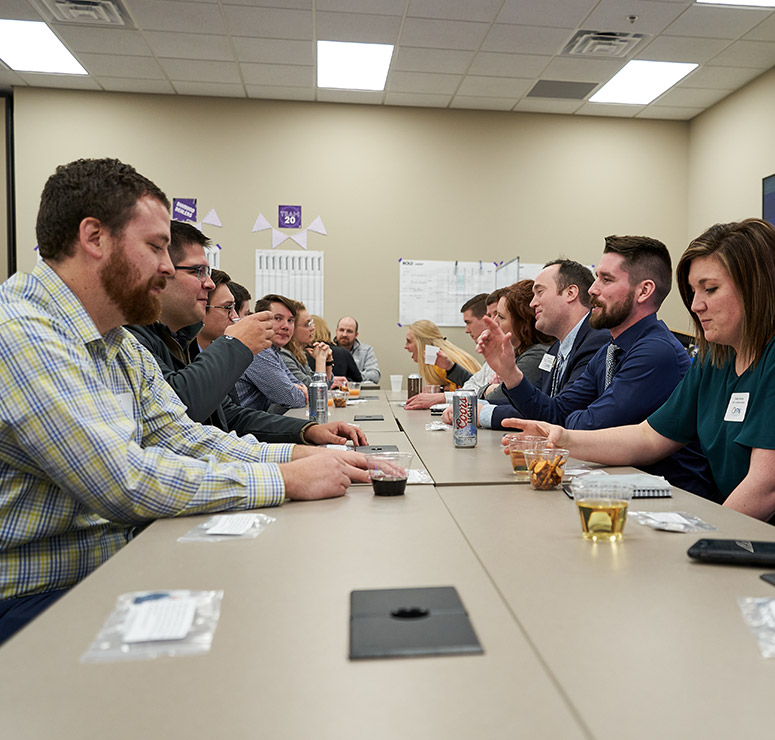 The Greater Sioux Falls Chamber of Commerce is an excellent foundation to learn, engage and grow within the business community. Together, we can share ideas, promote businesses, develop future leaders and build a better quality of life.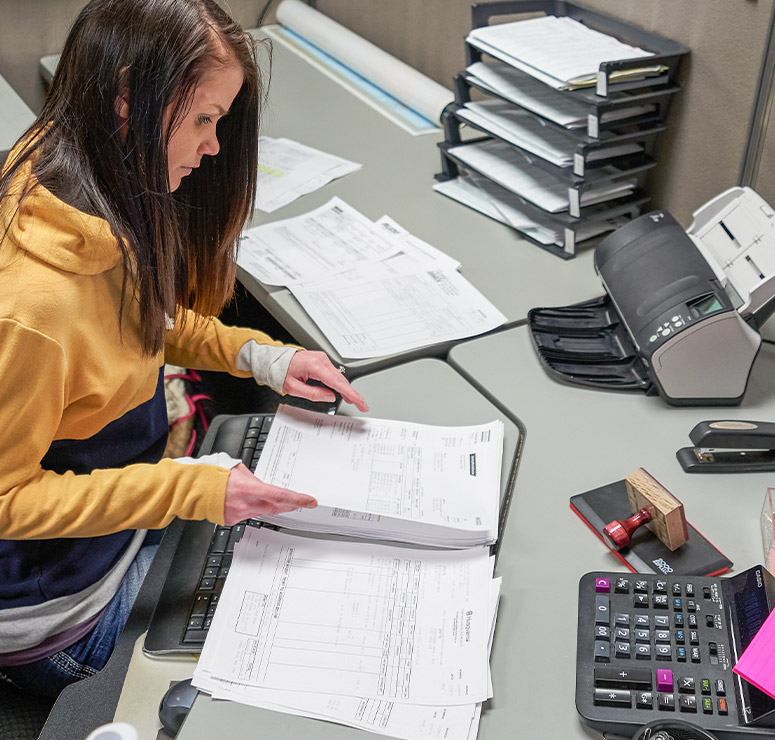 Community Appeals
The Community Appeals program helps local businesses make smart decisions on where to direct their corporate charitable donations. The Community Appeals Committee helps vet and schedule capital fund drives, streamlining requests to businesses while ensuring that funds are going to sound, qualified causes. Members can be confident that charitable donations are going to valuable causes that improve quality of life. The impact of our members is maximized with our business community working together for the common good.
Diversity, Equity & Inclusion
In order for our community to remain strong and healthy, we need to create a welcoming environment for all our citizens. Through a partnership with Pathways to Inclusive & Equitable Workplaces, the Chamber helps educate businesses on how to craft policies, procedures, practices and workplace cultures that are inclusive and equitable for all employees.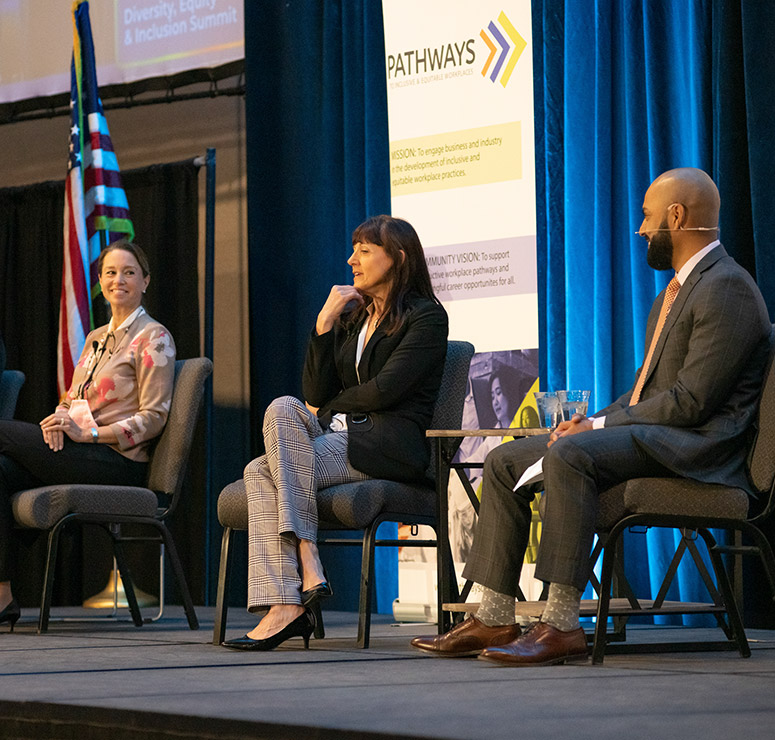 The Greater Sioux Falls Chamber of Commerce is beneficial for the growth of our community. They are influential in advocating for our business. They take stances to ensure that our businesses continue to flourish. We are very fortunate to have such a strong chamber in the Sioux Falls area.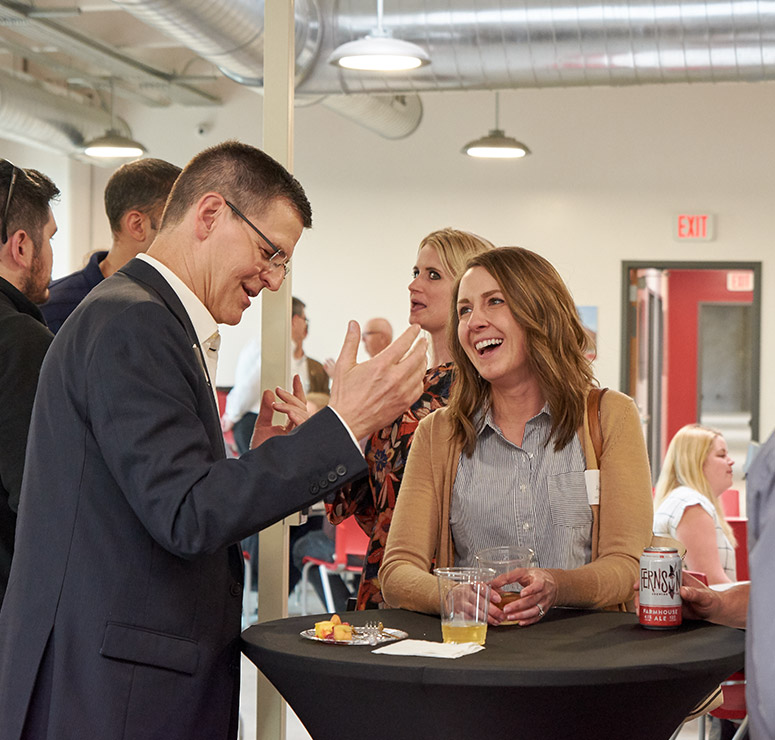 Forward Sioux Falls
Forward Sioux Falls is a successful joint venture for economic growth and development between the Greater Sioux Falls Chamber of Commerce and the Sioux Falls Development Foundation. The program is designed to keep Sioux Falls ahead of increased competition from major cities across the country. Since its formation in 1987, Forward Sioux Falls has produced and facilitated dramatic increases in the rate of job creation, earning power, capital investment, entrepreneurial support and other economic indicators.
Leadership Sioux Falls
The Evan C. Nolte Leadership Sioux Falls program educates current and future leaders on different aspects of the community, with a goal of helping participants identify ways they can engage in active service in the future.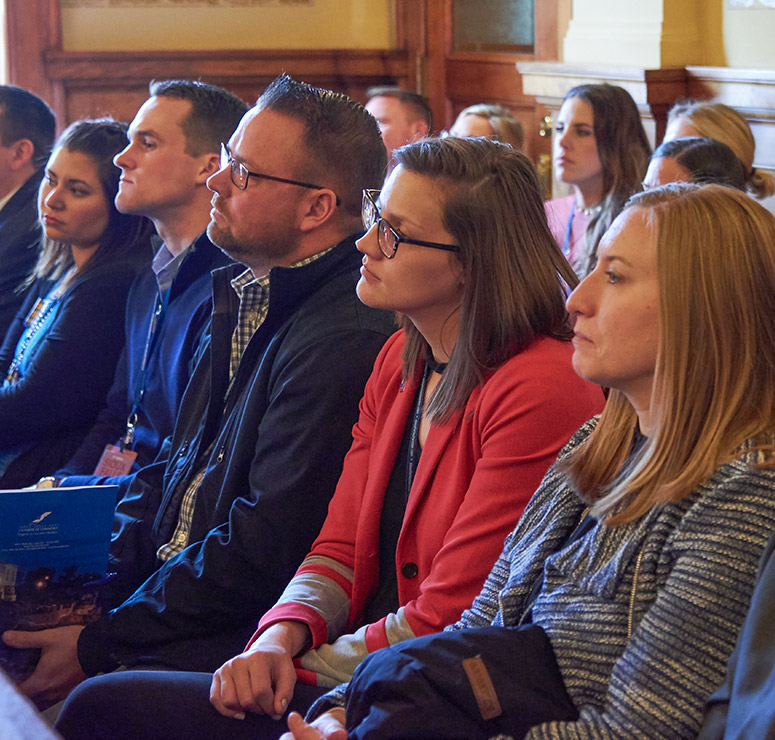 YOUNG PROFESSIONALS NETWORK
The Young Professionals Network was created by the Chamber to establish an informed and involved community of young professionals in the Sioux Falls area. Led by a Steering Committee, the YPN creates opportunities for personal development, civic involvement, networking with peers and interaction with community leaders for any young professional.