MEMBER RESOURCES
Your membership in the Greater Sioux Falls Chamber of Commerce provides resources and benefits to help your business grow. From networking and community info to discounts and exclusive advertising opportunities, take advantage of all the Chamber has to offer.
EXCLUSIVE MEMBER BENEFITS
The connections, relationships, civic engagement and development opportunities are a few of the reasons we encourage our employees to get involved in the Chamber.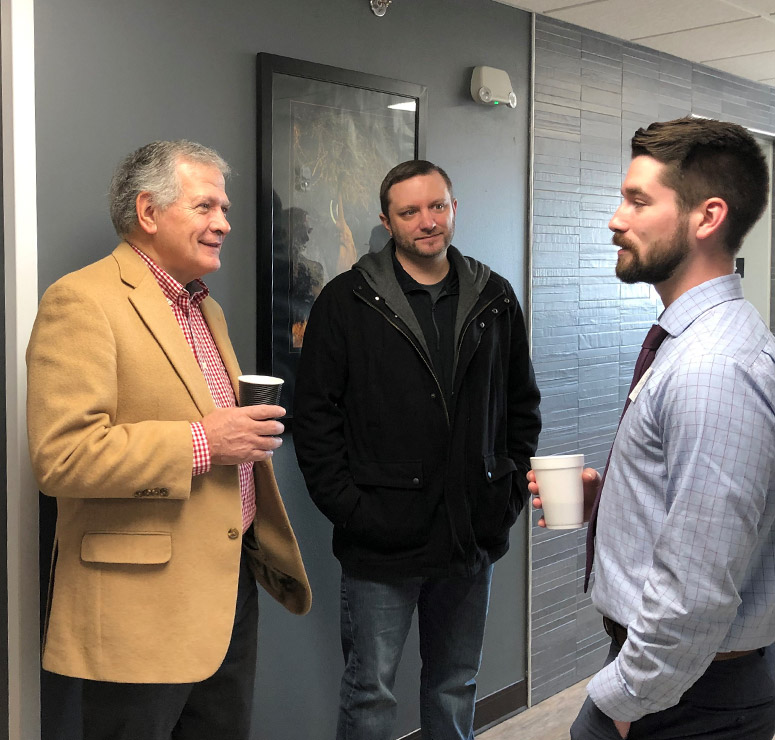 Chamber Diplomats
The Chamber's volunteer Diplomats assist in maintaining membership strength in the Chamber. Diplomats come from all types of businesses across the community with one thing in common—their belief in improving the Sioux Falls region by investing in the Greater Sioux Falls Chamber of Commerce.
If you have a question about Chamber benefits, contact a Diplomat.