Feature Stories
A Place of Grace
Mike Lynch
April 4, 2022
4 min read
Furniture Mission launches Community Appeal Campaign
For most residents in the Sioux Falls area, little thought is given to living in a furnished home with items such as a kitchen table for their family to enjoy dinner or a bed to call their own. However, what is customary for many is often a struggle for some. For these individuals, the cycle of poverty, along with other societal factors create a significant barrier to acquire basic needs and possessions. Fortunately, we live in a community with caring people and impactful organizations whose services lift up individuals and families in need and provide them with an opportunity to succeed. The Furniture Mission of South Dakota is one such organization.
The Furniture Mission believes a comfortable home provides dignity, security and a better environment in which to raise a family. They provide crucial assistance with gently used furniture and household items to 125-150 families per month.
The Greater Sioux Falls Chamber of Commerce Community Appeals Committee has endorsed and scheduled the Furniture Mission for a capital campaign from April 1-July 31, 2022. The campaign seeks to raise $1.25 million to help fund the purchase of land and a new facility at the Empower Campus, located on the former site of the South Dakota School for the Deaf.
Funds raised from the "Place of Grace Community Campaign" will expand services, facilitate efficiencies for the donation process and allow for enhanced networking/client service opportunities with other non-profit organizations—especially those also to be located at the Empower Campus.
The Furniture Mission contributes to creating supportive, positive environments for families who are at a low point in their lives and struggling to afford housing. Rising housing costs and market scarcity compound these challenges. Poverty's effect on adults leads to less safe communities through increased substance abuse, mental health issues, crime and neglect.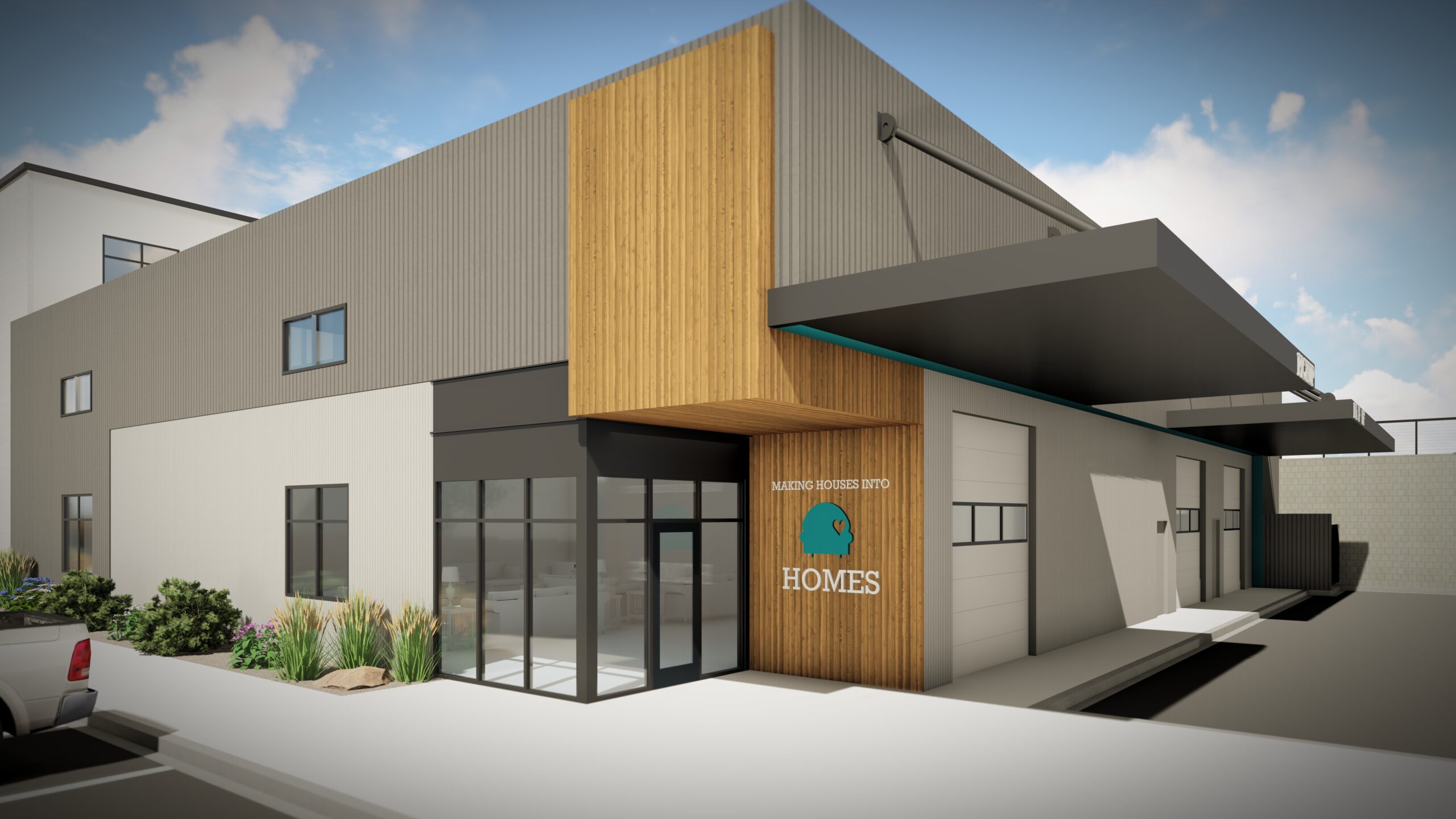 The effects are even more profound for children and can include decreased early developmental progress, lower test scores and school performance, as well as problems with social behavior and mental health.
Executive Director Janean Michalov said that a furnished home can lead to positive social, educational, emotional and economic outcomes for parents and their children. "If Sioux Falls is to continue to grow and thrive, we need to lift everyone up in the community to make a better future for us all."
New training and mentorship programs will be offered at the new facility by utilizing a woodshop and quilting room as a way to empower youth and young adults to develop a volunteer mindset and learn skills to help them achieve a life free from poverty. Among the 31,000 families served since the organization's inception in 2003, the 0-17 age bracket is the most common.
"The dream of this building is that the 1,500 kids that we put in toddler beds this year become the 1,500 kids that we mentor and eventually become volunteers for the years to come," Michalov said.
Due to limited staff, The Furniture Mission relies heavily on volunteers. In addition to those who routinely assist, over 100 new individuals offer their time on a monthly basis. Furniture Mission Board Vice President Damon Sehr is drawn to the organization's profound mission and the significant impact it has upon individuals and families.
"Transforming houses into homes is the Furniture Mission's vision statement and it couldn't be more true," Sehr said. "I've personally helped deliver furniture to households in need. It's plausible to assume that furniture and household goods may not be a critical need, but once you have witnessed that impact, it's clear to see it is."
Paul Hollister volunteers because it aligns with his personal values of helping those in need. "After hearing about the upcoming move and knowing how it would help the Furniture Mission's expanded vision, I knew I had to be a part of it," said Hollister. "With the move to the Empower Campus creating an opportunity to serve more people, centralize their operations and begin a mentorship program to help build the next generation of doers, thinkers and volunteers, I couldn't imagine a more important project to be a part of!"
The Community Appeals Committee encourages Chamber members to contribute to the Place of Grace Community Campaign. For more information, visit www.furnituremission.org.