Feature Stories
Clearing the hurdles
Elizabeth Duffy, for the Greater Sioux Falls Chamber of Commerce
August 2, 2022
3 min read
How Sioux Falls leaders can make strides in DE&I
If diversity, equity and inclusion (DE&I) were a hurdle race, Sioux Falls would still have a long way to run and a lot of hurdles to clear. Terry Liggins, MPA, CEO at TLC Services, is motivated by the demand for DE&I consultants, but understands this race is a marathon, not a sprint.
"We're not halfway there yet," said Liggins. "We certainly haven't reached a tipping point where the momentum is just with us."
In his consulting and coaching business, Liggins advises CEOs and organizations in the Sioux Falls area who want to learn how to embrace and encourage the honoring of diversity in their companies. Liggins helps his clients recognize the extensive diversity in the workplace, even beyond race, gender and religion.
"Employers are trying to figure out how to care for people in their work environment, how to attract them and to understand who they are," he said. "Today's workplace is rich with diverse perspectives, several generations and very multicultural."
Between the pandemic, racial justice and politics, the year 2020 marked the beginning of a tumultuous time. For many entrepreneurs, it was a time to hunker down and weather the storm. For Liggins, it was a time to push forward.
A talented communicator with unique life experiences, Liggins is a founding member of the non-profit Pathways to Inclusive and Equitable Workplaces, helping businesses build the skills needed to advance DE&I initiatives at work. He currently serves on the organization's Board of Directors and the Education Committee, in addition to the work he does in his own consulting business.
"If organizations are not inclusive and equitable, you are not attractive, you will not retain people. Inclusion and equitable workplaces are really a part of what the new workforce is expecting," said Liggins. "Companies are trying to figure out what that means, and how or what do we need to change?"
"I had a mentor who told me, 'Terry, this environment is shaped for your success. You are a person whose brand is helping people through adversity. That's your whole core message,'" said Liggins. "Adversity causes some men to break and others to break records."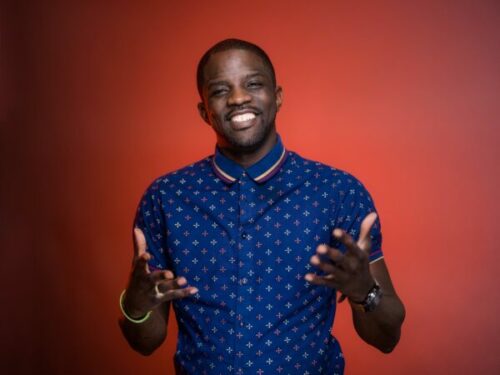 Throughout the past two years, Liggins has engaged with some large employers in Sioux Falls to help them understand what DE&I entails and how to ensure they are getting the most out of his consulting. A former college athlete, Liggins believes that part of being a good consultant is being a good coach, which means applying a level of accountability.
"I make sure my clients know you have to go and implement the changes within your policies, your programs, your protocols and your people," he said. "[Hiring a consultant] is not a rubber stamp."
Liggins encourages businesses to ensure the importance of DE&I initiatives is reflected in the investment, both financially and in the timeframe of engagement. He recommends three to five years of consistent work with a consultant as a baseline.
Liggins notes the difficulty of establishing effective DE&I practices in a business whose leadership does not reflect the diverse perspectives, backgrounds and cultures of its employees or the communities it serves. Business leaders can address this by inviting people from marginalized groups into their circle of influence.
"If we're going to truly do well at DE&I work, we have to include people who have lived this DE&I journey," he said. "You have to include people who are directly impacted by the issues."
Liggins suggests that Sioux Falls leaders connect with credible messengers as liaisons in the diverse communities the business is trying to reach. Business leaders can equip and empower a trusted, credible liaison to bring the resources of the business to the people, rather than the other way around.
As a national champion hurdler for the University of South Dakota, Liggins knows a hurdle when he sees one. He believes the biggest hurdle standing in the way of Sioux Falls business leaders today is the lack of understanding of the effects of power and control and trauma-informed cultures. Liggins has found that leaders who are humble enough to learn about these dynamics can better ensure their companies are truly inclusive, trauma-sensitive, fully engaged and high performing.
"Humility has three parts," said Liggins. "The recognition that help is needed, the willingness to ask for the help, and then the openness to receive it."
For more information on TLC Services or Terry's nonprofit, visit the Hurdle Life Coach Foundation website