News
Cyber-research expands in South Dakota
February 23, 2022
5 min read
DSU plans $90 million initiative
On Jan. 26, Dakota State University announced a $90 million initiative to grow the cyber-research industry in South Dakota. This transformational idea is the result of a vision, an opportunity and a unique partnership.
"This initiative will be a game-changer for the state," said José-Marie Griffiths, President of DSU. "We will propel South Dakota to be recognized as a key contributor to national security and defense."
The vision is based on the fact that there is a great need for cyber security professionals in the country. While Dakota State trains many individuals in offensive security, over 50 percent of these graduates must leave the state for the east or west coasts to work in offensive cyber security.
Griffiths said, "DSU wants more of these graduates to stay here, right in South Dakota, to perform the types of highly specialized work for which they are qualified."
To do this, efforts needed to be put in place to make South Dakota a "cyber state." Research is one key to creating the opportunities needed to keep students in state. Under Griffiths' leadership, steps have been taken to increase campus research including the opening of Madison Cyber Labs, or MadLabs®, and the creation of a cyber academy to introduce high school students to the cyber field through a dual credit program.
But to create the bigger vision of South Dakota as a Cyber State, more capacity needs to be generated. Griffiths and her colleagues at Dakota State began to craft a plan that involved several partners, including the cities of Madison and Sioux Falls, Sanford Health, philanthropist T. Denny Sanford and the State of South Dakota.
"We created a vision to expand DSU's Applied Research Lab (ARL) to stimulate a vibrant cyber-research industry in Sioux Falls which supports national security and defense, offers workforce and economic development opportunities, and establishes South Dakota as a cyber state," Griffiths said.
Dave Rozenboom, First PREMIER Bank president and co-chair of the Forward Sioux Falls 2026 campaign, said the development of a cyber innovation park in Sioux Falls aligns with a long-term objective of Forward Sioux Falls to expand and diversify our regional economy. Forward Sioux Falls has committed $250,000 in seed funding for the development.
"We are thrilled with the proposed plan and the public-private partnerships that have been developed in support of this project," said Rozenboom. "The DSU Applied Research Lab will add significant jobs and resources to our economy and further enhance the reputation of Sioux Falls as a great place for young professionals to thrive."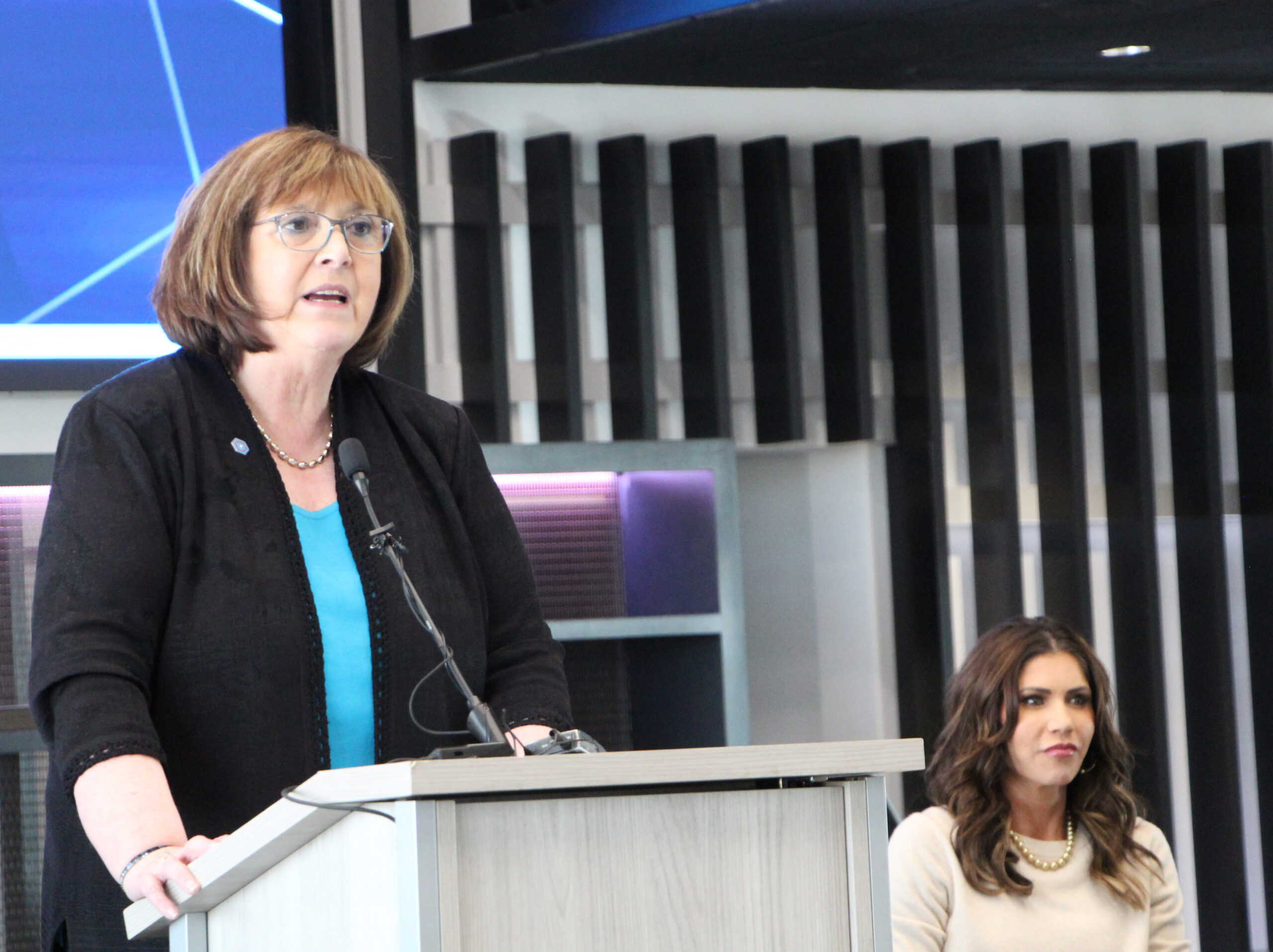 Several of components of the five-year initiative require approval of one or more governing body, including approval from the Sioux Falls City Council for the $10 million commitment to create the physical, organizational and programmatic infrastructure needed for the DSU-ARL in Sioux Falls. The state legislature must approve considerations for the Sioux Falls ARL and the program expansion in Madison.
The initiative includes objectives in both DSU's home community of Madison, as well as Sioux Falls, where two-thirds of DSU alumni live and work.
In Madison, the project will continue to fill DSU's ARL to 125-150 full-time jobs. It will increase DSU's capacity, doubling the number of graduates of The Beacom College from 200 to 400 annually by recruiting and retaining faculty, students and staff. Finally, it will expand the cyber talent pipeline and career pathways by launching the Governor's Cyber Academy to offer dual credit programs to high school students statewide.
In Sioux Falls, the project will expand DSU-ARL with a highly specialized facility, which will be owned by the State via the Board of Regents and DSU. This facility is expected to open in fall of 2025 and support 400 to 500 full-time jobs, with salaries in the $100,000 range. With enough land for a total of three buildings at the Sanford Sports Complex in Sioux Falls, this could grow to be 1,500 jobs, proving a strong core of experts in offensive cyber security who will help defend the nation and critical systems across the United States.
The Sioux Falls efforts will also establish a non-profit corporation to hire DSU-ARL staff to perform and manage the applied research and lease space. These staff will diversify the workforce in the area, a bonus for local economies. The new non-profit corporation will also run intensive summer cybersecurity bootcamps for students from other universities in South Dakota majoring in cyber-related disciplines such as computer science, computer engineering, software engineering, etc. These are anticipated to begin in summer 2023.
Public and Private Partners
Several entities are working together to make the $90 million initiative a reality.
$50 million over five years from T. Denny Sanford to construct a highly specialized facility to house the expanded DSU-ARL in Sioux Falls with an estimated completion date of fall 2025.
10 to 16 acres of land donated by Sanford Health at the Sanford Sports Complex adjacent to Sanford's Virtual Care Center. This proximity would result in the creation of a complex called Cyber Innovation Park, which will pool expertise that will attract other similar businesses, and act as a magnetic force for other individuals, agencies and businesses to locate close to this specialized knowledge community.
$10 million from the city of Sioux Falls* to create the physical, organizational, and programmatic infrastructure needed for the DSU-ARL in Sioux Falls.
$250,000 from Forward Sioux Falls for planning a Cyber/IT Park in Sioux Falls.
$30 million from the State of South Dakota proposed by Governor Noem in her FY23 budget request*. This will expand the educational capacity of The Beacom College in Madison to double the number of graduates from 200 to 400 per year and to launch the Governor's Cyber Academy statewide to all high schools.
Execution of Plan will be done by Dakota State University and the South Dakota Board of Regents.
*Pending approval of the governing body