Business Sense
Data-driven insights for your company's social media strategy
Chris Prendergast
October 17, 2022
4 min read
If you're a business leader, you've likely been told to "be on social media," but what should that mean for your company? Which platforms should you use? What type of content should you post? Why should you invest the time?
As a digital marketing agency that works with regional businesses, we wanted to know the facts about how people in our area behave on social media. The following statistics are from Click Rain's 2022 Digital State of the Midwest Report, where we surveyed over 1,000 residents across the upper Midwest. Our objective is for these insights to provide you some clarity for your marketing plans heading into the 2023 annual planning season.
Why focus on social media? 94% of respondents said they use some form of social media, an increase of 20% from our 2018 report. While it can be a popular medium to reach current and potential customers, social media is not a one-size-fits-all solution.
Four factors to consider for your social strategy
1. Different ages prefer different platforms. While this may seem obvious, it's important to understand your audience demographics to determine which social media platforms best align with your audience, and where you should be investing the most time.
18–34 year olds: 73% of 18–34 year olds use YouTube, the most popular platform for this age group. If this is your primary audience, what is your video strategy? How are you ensuring the videos you post are showing up in search results and resonating with your customers? This group is also the most likely to divide their attention across many social media channels. How is your company engaging and providing unique content, rather than merely resharing the same post on each channel?
35–54 year olds: Facebook is the most popular platform for this group with 83% of Midwesterners reporting that they use the platform. If this is your primary audience, what is your content strategy? How are you leveraging both paid and organic content to engage and connect with your audience? While Facebook is the primary social channel, this age group is also active across various platforms. Is your business actively building engagement and community outside of Facebook?
55+: Facebook is the primary social media channel for this age group, with 72% using it; how are you keeping content relevant and engaging? Pay attention to the platform insights to see what types of content (photos, videos, stories, etc.) generate the most engagement with this demographic.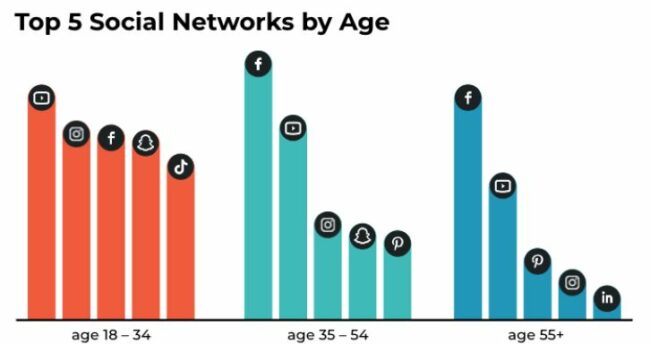 2. People quit social platforms. Don't over-invest in channels you don't own. Over the past two years, more than 25% of respondents deleted or stopped using a social media platform. Those 18–34 were 20% more likely to stop using a platform compared to those 55+. While social channels are a key way to engage with your audience, don't put all of your effort into social media. Find ways to engage with your customers outside of social media as well—like your website, email, or blog.
Across all social platforms, Facebook saw the biggest swing in those who stopped using the platform over the past two years. Make sure to diversify your marketing mix so you don't lose your audience when they leave a social channel.
3. Social media converts. There is a reason both consumers and businesses have flocked to and stuck with social media: it converts. We asked users which ad types were most likely to lead to a purchase, and 39% reported that they had made a purchase after viewing a social ad. This number jumps to nearly 60% for the 18–34 age group. If you are in an industry with high social potential, a smart social strategy can help increase overall conversions and purchases for your business. How do your social ads align with your various audience segments or sales cycles?
4. Make social content positive. While most everyone uses social media, scrolling their feeds can leave people with mixed feelings. We asked how users felt after using social media and found that the majority of Midwesterners felt "neutral." Only 23% of users reported having positive feelings from their social experiences, a 35% drop from 2018. The highest positive social sentiments came from the 18–34 age group.
For your 2023 marketing plan, consider how the social media content you're creating value as part of someone's overall experience. Is the content you're posting adding to the noise or adding to the enjoyment?
Make social media work for you
Social media isn't going anywhere. Our hope is that a few of these insights will help you optimize the time and resources you invest into those social media platforms that align with your business. If you're interested in the methodology of the Digital State of the Midwest or would like to get a full copy of the report visit the Click Rain website.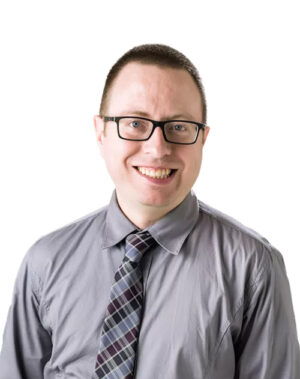 Chris Prendergast
Chris Prendergast is one of four Certified Web Analysts in the region. He is a partner and chief strategy officer for Click Rain and Lemonly, where he helps lead overall strategy and data analysis.