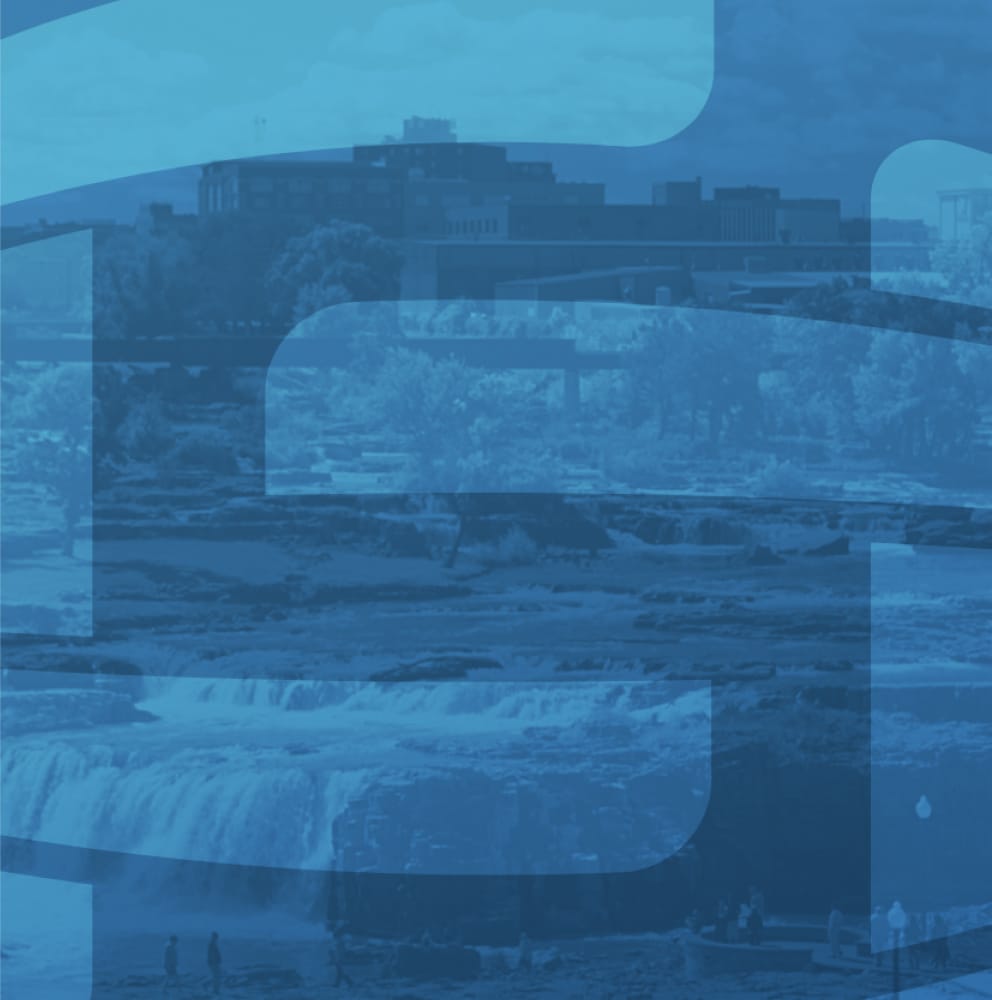 Description
Chamber Members receive a 30% Discount on Regular Rate Booths for the 2022 Show!
TRADE SHOW EXHIBITOR AGREEMENT/TERMS AND CONDITIONS
The Greater Sioux Falls Chamber of Commerce (herein after GSFCC) will lease to the Sioux Empire Livestock Trade Show Exhibitor to use exhibit space subject to the express terms of this agreement.
Exhibit hours (vendor booth space must always be manned during exhibit hours):
9 a.m.-5 p.m. Wednesday, January 26; and
9 a.m.-5 p.m. Thursday, January 27.
EXHIBIT MOVE IN. The GSFCC management will notify you of the time to move-in/set-up in the Expo Building prior to Tuesday, January 25. Exhibit booths must be set-up prior to 9:00 a.m. on January 26.
Unless otherwise agreed to writing with the GSFCC prior to January 24, 2022, deadlines for the set-up schedule will be as directed in the GSFCC exhibit letter emailed to you no later than 15 days prior to the first day of the Show.
Exhibits will remain assembled until 5 p.m. the final day of the Show (January 27, 2022). Move out must be accomplished in a timely manner and you are responsible for removing all of your exhibit material from the show site.
EXHIBIT DISPLAY RULES. The GSFCC retains oversight and control of all exhibit aisles, walkways, and overhead spaces. No signs, decorations, banners, advertising matter or exhibit material of any kind will be permitted in those areas. All exhibit material must remain within the confines of your assigned space, except by written permission of the GSFCC.
No signs, barriers, apparatuses, shelving, etc. may extend more than 8 feet above the floor along the rear of an exhibit. You will not be permitted to erect signs or display products obstructing the view or disadvantageously affecting the display of other exhibitors. The pipe and drape booth will be installed by Show Decorator.
EXHIBIT MOVE OUT. All booth space will be clear of exhibit material by 11 p.m. Thursday, January 27. You are responsible for removing all exhibit material from the Expo Building. Absolutely NO tearing down early of exhibits/booths on the last day of the Show.
EXHIBIT ASSIGNMENT. The GSFCC reserves the right to be the final determiner of the exhibit space location you rent for the Sioux Empire Livestock Show Trade Show, January 26-27, 2022.
SOUTH DAKOTA LAW IS CONTROLLING. It is expressly understood and agreed to by the parties that the law of the State of South Dakota shall govern this agreement. Any lawsuit pertaining to or affecting this agreement shall take place in the Circuit Court, Second Judicial Circuit, Minnehaha County, South Dakota. You agree to comply with all federal, state, and local laws applicable to South Dakota.
LICENSES. Any and all city, county, state or federal licenses, inspections or permits required by law of you in the installation or operation of his or her display shall be obtained by you at your own expense prior to the opening of the Show.
INDEMNIFICATION. You shall indemnify and hold harmless the GSFCC against any and all claims, damages, losses and expenses including attorneys' fees arising out of or resulting from the activities of yourself, or the officers, contractors, licensees, agents, servants, employees, guests, invitees or visitors of you.
INSURANCE. You are solely responsible for the leased space and damages caused therein. You shall purchase and maintain such insurance as will protect him/her from claims which may arise out of or result from the activities of you. GSFCC shall not be responsible for loss of damages occurring to the exhibit or sustained by you from any cause. You agree to reimburse the GSFCC and/or the Sioux Empire Fair Association for any loss or damage occurring to the premises, or equipment.
ALL EXHIBITS MUST COMPLY WITH FIRE MARSHALL REQUIREMENTS AND INSTRUCTIONS.
STORAGE – Fire Marshall Regulations prohibit the storage of boxes, crates, packing material, etc. you must arrange for storage of empty crates, etc. at own expense.
RUNNING OF ENGINES – Oil or gasoline engines may be operated only with the consent of the Management and must conform to City Ordinances, Regulations and Fire Marshall Instructions.
INSTALLATIONS – Any special carpentry, wiring, electrical or other work, gas, steam, water, or drainage connection shall be installed at your expense, and in accordance with the building and GSFCC's direction.
RIGHTS OF THE GSFCC IN EVENT EXHIBITION IS NOT HELD. GSFCC shall not be liable for damages or expense incurred by you in the event the Show is delayed, interrupted, or not held as scheduled. If for any reason beyond the control of the GSFCC, the Show is not held, GSFCC may retain so much of the amount paid by you as is necessary to defray expenses already incurred by the GSFCC.
ASSIGNMENT. You shall not assign or modify the agreement to other individuals or organizations to lease or sublease exhibit space, without the express prior written consent of the GSFCC.
MUSIC LICENSING. You shall hold GSFCC harmless for all licensing and enforcing fees for recorded or live music played or performed in their booth space.
TERMINATION OR CANCELLATION OF AGREEMENT. If this agreement is cancelled by you for any reason, or by GSFCC because of your default or violation of this agreement, monies paid to GSFCC by you shall be retained as follows: If cancellation occurs 60 days or more before the start of the Show, GSFCC shall retain 25% of the total rental and return the balance to you. If cancellation occurs within 60 days of the Show, the entire rental paid to date by you shall be retained by GSFCC. The retained rental shall be liquidated damages for the direct and indirect costs incurred by GSFCC for organizing, setting up and providing space for you and additional expenses caused by your withdrawal including reletting the space. All cancellations must be in writing.
FORCE MAJEURE. If GSFCC's or your obligations under this agreement are rendered impossible, hazardous or is otherwise prevented or impaired for reasons beyond GSFCC's or your control including, without limitation, a venue accident, a venue interruption, or failure as related to the venue, act(s) of God, riots, strikes, labor difficulties, epidemics, earthquakes, any act or order of any public authority, and/or any other cause or event including, but not limited to, acts of terrorism, similar or dissimilar, beyond either GSFCC's or your control, then both GSFCC's and your obligation with respect to the performance of the agreement shall be excused and neither GSFCC or you shall have any liability to the other in connection therewith.
WAIVER OF LIABILITY RELATING TO CORONAVIRUS/COVID-19. The novel coronavirus, COVID-19, has been declared a worldwide pandemic by the World Health Organization. COVID-19 is reported to be extremely contagious. The state of medical knowledge is evolving. It is known that the virus is spread from person-to-person contact and/or by contact with contaminated surfaces and objects as well as in the air. People reportedly can be infected and show no symptoms and therefore spread the disease. Although there are vaccinations available for COVID-19, the disease is still infecting and spreading through those non-vaccinated and vaccinated. Evidence has shown that COVID-19 can cause serious and potentially life-threatening illness and even death.
GSFCC and the Sioux Empire Fair Association/W.H. Lyon Fairgrounds cannot prevent you [or your child(ren)] from becoming exposed to, contracting, or spreading COVID-19 while utilizing the Sioux Empire Livestock Show or the W.H. Lyon Fairgrounds' premises. It is not possible to prevent against the presence of the disease. Therefore, if you choose to attend the Sioux Empire Livestock Show at the W.H. Lyon Fairgrounds, you may be exposing yourself to and/or increasing your risk of contracting or spreading COVID-19.
By attending the Sioux Empire Livestock Show, you have chosen to accept the risk of contracting COVID-19 and release and waive your rights to bring suit against GSFCC and the Sioux Empire Fair Association/W.H. Lyon Fairgrounds.
COMPLETE AGREEMENT. This agreement contains all the terms and conditions agreed on by the parties hereto, and no other agreements, oral or otherwise, regarding the subject matter of this agreement shall be deemed to exist or to bind any of the parties hereto.
EXECUTION OF AGREEMENT AND TERMS
By registering to exibit at the Sioux Empire Livestock Show, you agree to abide by the terms and conditions of the Sioux Empire Livestock Show as specified above. You further understand that the agreement is not binding, until the Sioux Empire Livestock Show manager executes the agreement.
By registering to exibit at the Sioux Empire Livestock Show, you authorize the Sioux Empire Livestock Show to secure information concerning any of the above terms and conditions.