Feature Stories
Growth and change in education
by Megan Raposa, for the Greater Sioux Falls Chamber of Commerce
September 7, 2021
12 min read
Sioux Falls is growing. So, it should come as no surprise that the K-12 public schools in and around the city are growing, too.
It's the pace at which they're growing that can be tricky to comprehend, but here's a little perspective.
The seven public school districts that intersect with Sioux Falls' city limits — Brandon Valley, Harrisburg, Lennox, Tea, Tri-Valley, West Central and, of course, Sioux Falls — have seen more than 8,000 students join their ranks in the last decade. If you put all of those students into their own district, it'd be the third-largest in South Dakota.
Today, they're learning the basics, but these kids are the future workers of Sioux Falls and the surrounding communities, school officials say. By partnering with K-12 schools, businesses can help set them up for success in the future.
"Reading, writing and arithmetic are important, but learning to be on time, working with others, communicating and being accountable are equally important in our future workforce," Tea Superintendent Jennifer Nebelsick Lowery said. "We can connect to teach, support, hold accountable and engage in policy decisions to support our future workforce."
More students also add more complexity to public schools, including increased diversity of race, income and educational needs.
Before students can even crack a book or put pen to paper, though, they need a classroom, and as more kids come to school each year, those classrooms in many cases are full to bursting. The need for more space has led to more buildings, including a few opened this fall, and several districts have more planned for the future.
Building for the future
In Sioux Falls, plans for the new Jefferson High School and Ben Reifel Middle School, both seeing their first-ever students this fall, date back to a 2017 look at facilities across the Sioux Falls School District.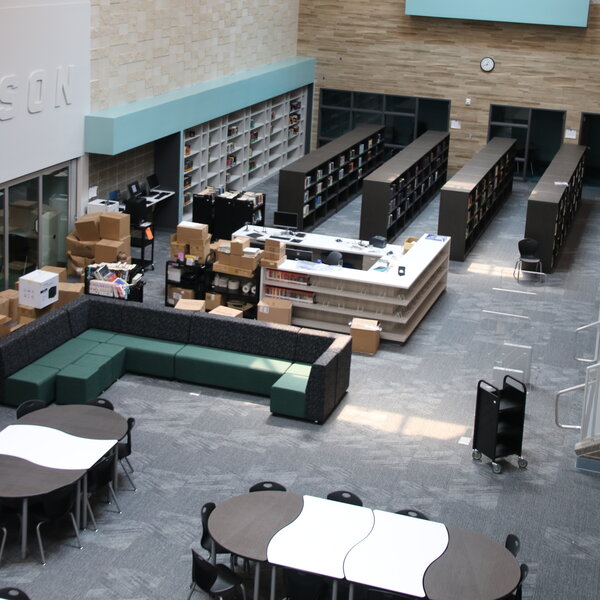 With the help of a community-led task force, the district rolled out plans for three new buildings, one high school, one middle school and one elementary school. Thanks to a $190 million bond passed with strong support from voters, those projects got the go-ahead. The rollout of that bond continues with improvements throughout the district as well as eventual plans for a new elementary school.
Assistant Superintendent Teresa Boysen credits the community with the successes both of passing the bond to fund the new schools and of working together to redraw attendance boundaries to fill those schools.
In Brandon Valley, the plans for future growth stretch all the way to 2040. The newest addition to the district, Inspiration Elementary, opened this fall at 41st Street and Veterans Parkway, close to Sioux Falls' new middle school.
Looking ahead, the district has sites scouted for two more elementary schools, one on the west side of Brandon near Veterans Parkway and East Madison Street, and another on the east side that will eventually replace Valley Springs Elementary. As the growth in Brandon elementary schools ages up, the district also anticipates adding a new intermediate and middle school.
At the high school level, the long-term plan would include an addition at the existing building and repurposing Valley Springs Elementary to become an alternative high school with career and technical education classes.
Looking further south, the Harrisburg School District has for years been the fastest-growing school district in the state, and earlier this year voters resoundingly approved a bond to build new schools to accommodate that growth in the middle- and high-school level.
Voters – by an 83 percent margin – in June approved a $60 million bond to build a new middle school and a new freshman academy, which in the future will be added onto as a second full high school building, according to Superintendent Tim Graf.
Over in Tea, another one of the fastest-growing districts in the state, district officials earlier this summer announced a location for a new elementary school. The new $15.6 million building is set to be located on the north side of town directly northeast of the Howling Ridge development. That's part of a broader plan to address growth, which also includes a $28 million addition to the high school and rearrangements at the middle school level to make space for more kids.
"We have increased by over 100 students this summer in line with our projections based on the number of new homes and apartments being built across the district," Superintendent Lowery said. In the next five years, Tea is expecting to add 950 more students.
Another district projecting growth is Tri-Valley, where the student population is projected to triple by 2040. To address that growth, the district plans to build a new high school, turn the early learning center into a new elementary and remodel the current K-12 building. Voters in August approved a more than $50 million bond to fund those projects. That bond passed with more than 60 percent of the vote.
"Of all the things (the Aug. 17) vote brings, and of all the things I'm excited for, the number one benefit is our future capacity," Tri-Valley Superintendent Mike Lodmel said following the election result.
Changing Demographics
With any type of growth comes change, and in Sioux Falls one of the significant changes in the last decade has been a shift in the racial and cultural makeup of the student body.
A decade ago, roughly 3 of every 4 students was white. Today, that number is closer to 3 in 5. Put another way, students of color make up about 40 percent of the kids in the Sioux Falls School District, according to the 2020 District Demographics Report. Today there are 90 different languages spoken by children in the district, and 2,700 students have been identified as English-language learners, meaning English is not their first language and they require extra help to learn it.
Those different languages also mean more support is needed for teachers.
"Really, it's helping all staff understand if they need support, we have LanguageLine available for translations, we have interpreters," Boysen said. "(Teachers are) able to communicate with families that way, but they're also able to support the students in the building."
Sioux Falls also sees diversity in terms of socioeconomic status. About 44 percent of students come from households that meet the income requirements for free or reduced-price lunches, a number that's stayed relatively consistent over the last decade. That's where the district relies in part on community organizations for help. One of those groups, Sioux Falls Thrive, is the cradle-to-career workforce development arm of Forward Sioux Falls, which, in a nutshell, means they're there to make sure kids get what they need so they can learn.
"We work on the ecosystem around the schools," Thrive President Michelle Erpenbach said. "A kid that doesn't know where he's sleeping tonight can't really focus on math this afternoon."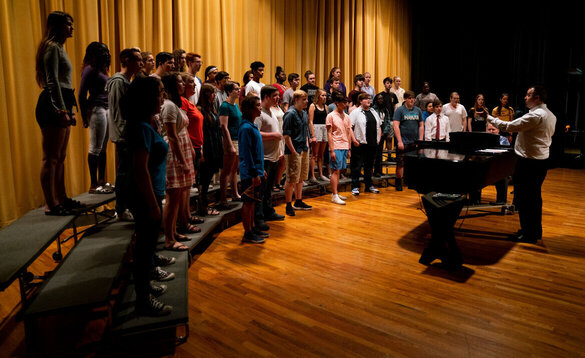 Public schools are also tasked with educating students, regardless of their ability, which means ensuring support services are in place for kids with physical or intellectual disabilities. About 15 percent of students in the Sioux Falls School District fall into the broader "special education" category. Many of those students are also on individualized learning plans to help ensure they get the help they need to learn.
"We really look at each student as an individual and help provide supports that are in place," Boysen said.
In recent years the district has also taken a more targeted approach to what's called "social and emotional learning," which means taking into account the whole child, including any mental health needs. Superintendent Jane Stavem noted the importance of mental health as one of the district's priorities for the coming years.
"There are times when we are very well-equipped to meet the needs for our students," Stavem told board members earlier this year. "And there are times when it's up to us to connect families with the right resources."
Why businesses should be paying attention
When students' specific needs are met, they have the capacity to really explore their interests and how those might transition into a future career. Schools are increasingly working to create clear pathways for students, with some starting as early as middle school. Career and technical education classes are available in fields ranging from construction to communications to health care, and some of these types of classes are available to middle schoolers as well. At the high school level, schools also look for ways to get students into businesses.
"As we contact businesses, we just look for that opportunity to give students a chance in their business to help them experience what it's like," Boysen said.
Partnerships between businesses and schools don't start and end with internships and work-shadow opportunities, either. Sioux Falls Thrive is now looking for ways to get even more community businesses — including small, family-run businesses — partnered with the K-12 public schools, Erpenbach said. A big opportunity, especially in the younger grades, is mentorship.
"We tend to not mentor kids for career development until they're in high school," Erpenbach said. "We need to be thinking about those first, second and third graders learning to read. If you can't read at the third-grade level, you've got a huge obstacle in front of you."
Students that are mentored younger may also be more likely to recognize and take advantage of mentorship opportunities when they're closer to joining the workforce, too, she added. And, at the end of the day, kids are more likely to stay in a place where they feel supported.
"If we raise kids in Sioux Falls to believe, to understand that there are opportunities here," Erpenbach said, "and to feel a love and a loyalty to their community, they're more likely to stay."
Businesses have long supported Sioux Falls-area schools, and the successes of K-12 education today are in many ways a result of both the business and community investments. These investments are helping to ensure students have a clear, attainable pathway from their school into the workforce and broader community.
The challenge, then, for businesses is to find new and innovative ways to partner with schools and build community relationships as Sioux Falls continues to grow. In the past, Erpenbach said, businesses could rely on recruiting workers from out of state or outside of city limits. Now, she adds, businesses need to shift their focus to developing their workforce from the people who are currently in K-12 public schools.
"Your workforce is right here already," she said. "We have to be cognizant that the future of Sioux Falls is in our public school system right now."