Member Voices
Meet a member: Denny Sisson
Jennie Doyen
March 13, 2023
3 min read
Denny Sisson is a familiar face to many in the local business community. A Sioux Falls native, he graduated from Washington High School. In 1985, Denny and his wife, Judy, launched Sisson Printing, Inc. Nearly 40 years later, they are still happily providing printing services, now with several family members working alongside them. Denny and Judy have two daughters and five grandchildren – Amy and Travis, Tanner, Megan and Cody Brown, and Angi and Jeremy, Beckam and Berkley De Curtins.
1. How did you get started in the printing business?
My start in printing was a Washington High School. There was a course called Vocational Printing and the teacher was an awesome man named Dave Fitz. He inspired many students to go to work in the graphic arts and printing fields. One of my favorite lessons learned from Mr. Fitz was this: If you get to teach or coach young people, be sure to give a positive and lasting lesson they can take with them. Mr. Fitz did this with all his students.
2. Share a lesson you've learned as a small business owner.
There are many! First, surround yourself with good coworkers that have the same goals as you and your company. Treat your clients the way you'd want to be treated when you are the client. Everything you deliver to the client needs to be the best that you can do. If you happen to fall short, fix it right away. This is an opportunity to demonstrate to your client how much you care about and value them.
3. What is your favorite way to spend a day off from work?
Just hanging out together with family is the best way to spend time off work. We love to travel! Whether it is on a beach, fishing at the lake, finding great restaurants or just relaxing at home…we always find the fun.
4. If you could witness any event of the past, present, or future, what would it be?
I'm still waiting for the Vikings to win the Super Bowl!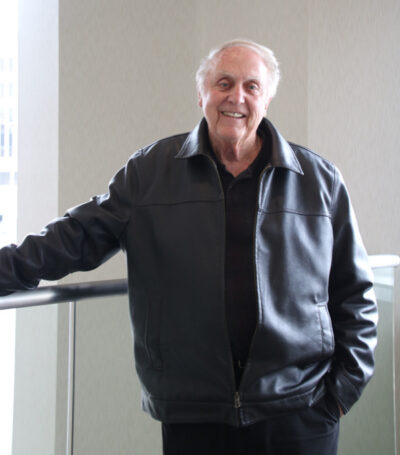 5. What is a skill that you'd like to learn and why?
I would like to learn singing. I love music, but the police ask me to keep my windows up when I sing along to the radio!
6. Why does your company choose to be a Chamber member?
We decided to join the Chamber early on in our business because many people we respect were (and are) members. They asked us to join, and we have been part of the group ever since.
7. You are known for supporting many causes in the community. Is there one that is particularly close to your heart?
We are fortunate to be able to print for all kinds of amazing groups that help people in our community – and there are so many! The nonprofits do wonderful things and are a big part of what makes Sioux Falls such an awesome place. So, we do always make it a priority to give back in as many areas as possible. It is hard to single out one, but a few charities that are close to our hearts are the Children's Home Society, Make-A-Wish Foundation and the United Way.
8. Name a tool could you not live without. Why?
I couldn't live without my fishing rods. Even though I am still learning how to use them!
9. What might someone be surprised to learn about you?
I don't think there are any surprises someone could learn about me. I love my family, God, country, my state and my town!
10. What is something you are optimistic about?
So many things! Our world today is a bit divided, but America has been down this road before. At our founding, we were divided. We also had a Civil War and survived. I know that our country will get through this and be stronger than ever.