Feature Stories
Ready to rebound
Dirk Lammers, for the Greater Sioux Falls Chamber of Commerce
April 1, 2021
5 min read
FOLLOWING TOUGH PANDEMIC YEAR, THE TRAVEL AND TOURISM INDUSTRY LOOKS FORWARD TO BRIGHTER DAYS AHEAD.
The tourism industry took an unprecedented economic hit in 2020, but area attractions, hotels and retailers are expressing optimism about an anticipated jump in leisure travel as Sioux Falls enters its peak visitor season.
Teri Schmidt, executive director of Experience Sioux Falls, said the convention and meeting market is not yet picking up and likely won't for at least for another year, but folks hitting the road for a little fun and relaxation are providing a brighter outlook heading into the spring and summer
"I really think things are starting to turn the corner," Schmidt said. "Maybe it's a little bit of the weather. Maybe it's the sunshine, the melting snow. Maybe it's the fact that people are getting vaccinated and there's more hope."
The onset of the COVID-19 pandemic zapped the U.S. economy last March, and no industry was impacted more than travel and tourism. Travel-generated tax revenue declined by 36 percent since the beginning of March 2020, and the nearly $500 billion loss in travel spending resulted in $64 billion of missed federal, state and local tax revenue, according to the U.S. Travel Association.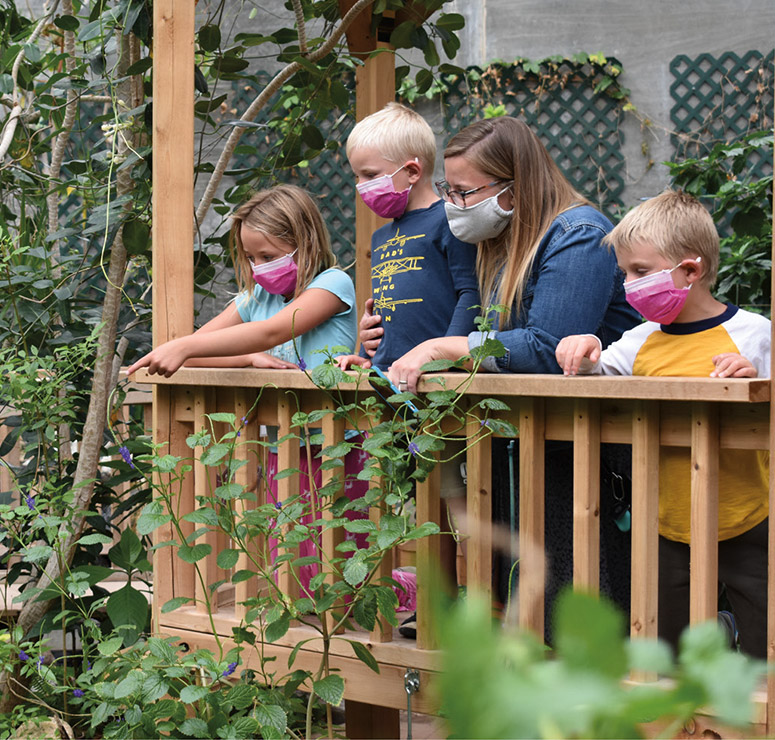 But some recent studies show that a majority of Americans are ready to resume traveling.
Destination Analysts, a San Francisco-based travel and tourism market research firm, found that nearly 64 percent of Americans are in a travel readiness state-of-mind, the highest percentage since the start of the pandemic, and nearly 37 percent of American travelers have made travel plans specifically in anticipation of more widespread vaccination. The data is based on surveys of more than 1,200 American travelers collected Feb. 26-28 about their thoughts, feelings, perceptions and behaviors surrounding travel in the wake of the coronavirus pandemic.
More than 54 percent of American travelers say they will be taking at least one leisure trip in the next three months, according to Destination Analysts, and more than 84 percent already have tentative trip plans for the remainder of 2021, with June through October as the peak months for trips.
Weekend occupancy has been picking up at the Hampton Inn near the Empire Mall and the Hampton Inn & Suites near the south I-29 and I-229 interchange, thanks in part to sports teams taking part in tournaments displaced from other states, said Tracy Kolb, Hampton by Hilton general manager.
Leisure travel also started picking up in July and August of last year as travelers realized that South Dakota was open to visitors.
"That means this summer is going to be bigger with that kind of travel, just because more people are going to be confident to be out and about," Kolb said.
South Dakota fared better than most states in 2020, with 12.6 million visitors spending $3.4 billion, but visitation declined by 13 percent and visitor spending dropped 18 percent due to the pandemic, according to the South Dakota Department of Tourism. In Sioux Falls, collections from the $2 per-room, per-night hotel BID tax dropped 25 percent in 2020 from $1.97 million to $1.47 million, according to Experience Sioux Falls' annual report.
"It's been a rough year for the industry — extremely rough," Schmidt said. "We've seen people struggle at levels of hurt that we've never seen before."
WoodGrain Brewing Company co-owner and head brewer Steve Hartman surmised that downtown Sioux Falls might be in for a rocky 2020 the moment organizers canceled the annual St. Patrick's Day parade. At that time, the microbrewery and taphouse at Phillips Avenue and 9th Street boasted a loyal customer base for onsite drinking and offsite sales but offered no online store, Hartman said. The moment COVID-19 minimized many residents' interactions with each other, Woodgrain's crew launched an online store to boost take-home sales of its 32-ounce Crowler cans.
"We scrambled to get that set up, get pictures, get everything put on there the day that everything kind of went down," Hartman said. "We were filling cans right and left. We'd have people come in and buy nine Crowlers at a time. I couldn't believe it."
The shift to takeout combined with the support of customers buoyed WoodGrain through early May, when the microbrewery was able to reopen on a limited basis with half its tables and bar stools removed. Once summer arrived, patrons were able to take advantage of WoodGrain's expansive corner patio to distance from others and sip on ales, lagers, stouts and sours.
"Our patio really saved us during the summer," Hartman said. "It turned the summer into a good summer, actually. We were up three months in a row."
Sioux Falls' Hampton Inns were doing well in early March 2020 when the pandemic dealt its blow by the middle of the month. The hotel hung on through the end of the month, mostly due to snowbirds en route to homes in Minnesota and Canada, but visitors dried up by the beginning of April, Kolb said.
Hotel management had to lay off 49 employees and operate for six weeks staffed only by Kolb, one desk person per shift and one housekeeper. The two properties climbed to 50-percent occupancy by the summer months, but another dip awaited in the fall.
"It was rough," Kolb said.
The entertainment industry has also suffered from the drop in travelers.
Levitt at the Falls, an outdoor music venue on Phillips Avenue just south of Falls Park, had 50 acts booked for the summer of 2020 when COVID-19 shut down live music, said Executive Director Nancy Halverson.
"So at that point, we said, well, let's find a way to continue to live our mission," Halverson said. "That was the important thing."
The organization launched Levitt in Your Living Room, an online program featuring artists that had been scheduled to perform in 2020. The Facebook Live shows offered backstage talks intermixed with previously recorded concert footage and brief stripped-down live performances to provide viewers a way to get to know acts that might return for the 2021 season. The shows drew more than 248,000 online views, Halverson said.
Levitt at the Falls also launched Levitt in Your Neighborhood, working with local artists to stage 20 small pop-up concerts for community partners. Beautiful Kingdom played a July show in the backyard of St. Francis House, and members of the band Condor spent a Friday afternoon in September entertaining residents attending the Faith Temple Food Giveaway at the W. H. Lyon Fairgrounds.
"We brought out three musicians, and they strolled the line as they were waiting in their cars for the food pickup," Halverson said. "It was really cool."
A week after the food giveaway show, Mogen's Heroes set up in the parking lot of the Good Samaritan Center to entertain residents longing to hear some live music.
"Everything we did this year was on our long-range plan, and it just got moved up," Halverson said. "These are all things that we'll continue to do. It just gave us a chance to learn how to do them."
Another organization that used the pandemic to boost its virtual programming is the Butterfly House & Aquarium, said Chief Executive Officer Audrey Otto. The organization learned what it was capable of and developed 360-degree-view virtual field trips to offer to schools.
"We had always wanted to have more of an online presence so that we could reach a broader audience," Otto said. "And being closed for almost three months really forced us into that realm."
COVID shut down the Butterfly House on March 13. When it reopened on June 1, the attraction limited its maximum number of visitors and encouraged people to make reservations. Those moves were somewhat unnecessary at the time, as most people were avoiding crowds.
"It actually worked out really well for us because as the community was getting more comfortable being out and about, we were able to slowly ramp up operations and figure out what this new normal was going to be for us," Otto said.
The facility had to close its stingray touch pool and its tide pool, as the heavy use of hand sanitizer could affect the water and make the creatures sick. It also instituted and continues to maintain a strict face-mask policy to protect its guests, staff and volunteers, many of whom are retirees.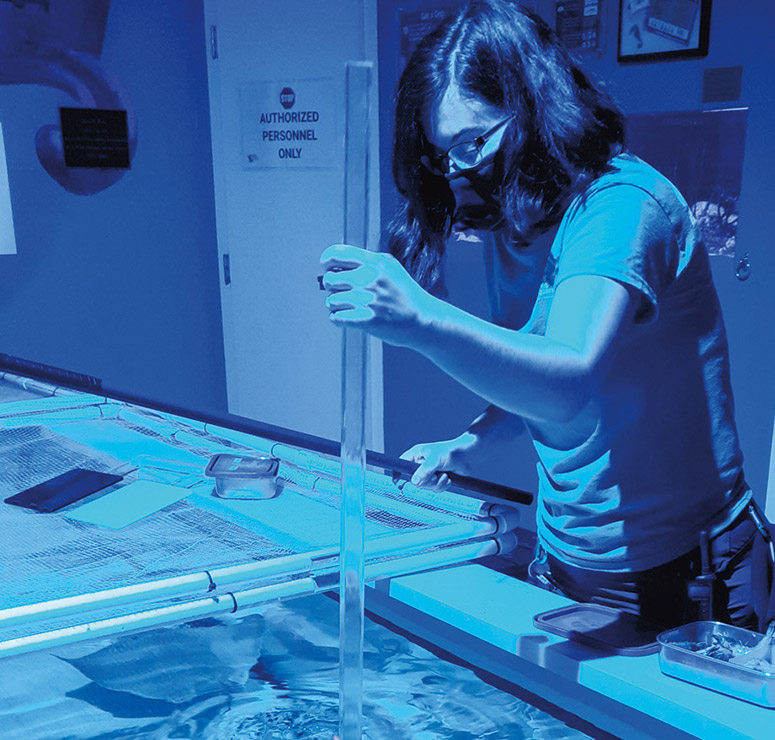 "We have a lot of guests calling and asking, "Do you require masks of everyone?" Otto said. "And because we do, they feel comfortable coming in."
A recent tracking study from Longwoods International found that 81 percent of American travelers plan to travel in the next six months, up 16 percent from mid-January. That's the highest level since the pandemic hit the U.S. last March.
"The arrival of multiple coronavirus vaccines has reignited travel planning in the U.S.," said Amir Eylon, president and CEO of Longwoods International. "The travel industry recovery appears poised to track in synch with the success of the mass vaccination program now underway across America."
Experience Sioux Falls has had to continually adjust its target audience and marketing strategy throughout the pandemic, said Director of Marketing Krista Orsack.
The organization typically aims 95 percent of its marketing at people outside of Sioux Falls, but the COVID era has necessitated a shift to a 75 percent local, 25 percent out-of-market split. And Experience Sioux Falls has exercised caution with the messages it shares, simply communicating to travelers, "When you're ready, we're ready."
"When it comes to messaging, that's been the most tricky because you don't want to offend anybody," Orsack said. "You want to be very sensitive to people's feelings, so we have tweaked messaging for 'When the time is right for you,' whether that's now, or in a month, or in two months or in six months."
The right time appears to be now for many travelers, and the bump in leisure travel is reassuring as the corporate and convention/conference market is lagging, Schmidt said.
"I think that's what's going to carry us through the spring and the summer," Schmidt said. "The convention and meeting market is not picking up really at all, and I don't really think it's going to, at least for another year."
Schmidt said she anticipates an eventual change in organizations and meeting planners, as virtual conventions won't be able to satisfy groups forever.
"It's going take the corporate culture a bit longer, until they realize that people need people and that one-on-one contact for relationship building and relationship withstanding is going to be a critical part," she said. "We're a social culture. We're a social being here, and I think they're going to find that necessary."
Halverson said the outlook for 2021 is encouraging. As Levitt continues expanding its digital efforts through a partnership with South Dakota Public Broadcasting, it will stage 43 live concerts this year as part of a season launching on June 11 and ending on September 11.
"People have been starved for this," Halverson said. "Music is just who we are as a community. We're just so hungry for it."
June will feature shows on Friday and Saturday nights, and Levitt will expand to Thursday, Friday and Saturday nights during July and August. September will step back to just Friday- and Saturday-night concerts, and the series will sprinkle in a handful of Friday morning family shows throughout the summer.
To keep concertgoers safe, Levitt is working with Sanford Health, the season's sponsor, to establish safe protocols. Details are still being worked out and the protocols will be based on the latest information, but the most stringent scenario being discussed would mark the lawn with 8-foot-by-8-foot squares, each accommodating up to eight attendees. That setup would allow attendance of 1,000 people, about one-fifth of its capacity, Halverson said.
"I think as long as we can all do our part to keep each other safe — and maybe that means wearing masks, maybe it means social distancing — we have to do that as a collective effort so that we can do these things and come back together safely," she said.
Some of the guest safety measures instituted by Hilton Worldwide will likely stay in place post-pandemic. The hotel company partnered with Lysol to add sanitizer and wipe dispensers in public areas, Kolb said, and housekeepers servicing guest rooms now spray down every light switch, door handle and TV remote, "all of things you would touch if you were in a guest room."
Kolb said she's optimistic about this year, though she acknowledges that a full recovery will take a while.
"I think things will only improve from here," Kolb said. "We have a long road ahead. I think that most of the projections show that we won't be back to our average daily rate until the year '23."
The improving weather is allowing WoodGrain to reopen its patio, and the brewery plans to offer live music and food trucks for its summer visitors as it launches popular flavors such as a Carnaval sour and a blue raspberry sour, Hartman said.
"I think people are feeling good about this year, generally," he said.
Otto said she's excited about 2021 and thinks it is full of opportunities for the Butterfly House. The attraction will continue to operate at 50-percent capacity for the near-term, but she'll keep an eye on the numbers and see what the city recommends as residents continue getting vaccinated. Otto says she's noticed that business is picking up, and the facility in early February had to start requiring Saturday reservations to keep up with demand.
"Saturdays since January have gotten really busy, which is a good problem to have," she said. "Everyone's just getting more comfortable being out and about."