Member Voices
Sioux Falls is poised for success in 2021
By Mayor Paul TenHaken
June 8, 2021
There's no question that the pandemic required individuals and business owners to lean into resiliency and innovation this past year in order to succeed. Across Sioux Falls, businesses adapted to find a path forward. Just look at Grand Prairie Foods, whose owners adjusted their product line after the hospitality industry was upended last year—moving from entrees geared for hotel buffets to individually wrapped sandwiches—and found success.
As a City team, we also found opportunities to innovate and continue delivering high-quality services to residents. For example, last year we saw a record-setting year for building permit activity, and our City team didn't miss a beat in continuing to support that economic development growth with our internal permit process even during the height of the pandemic.
We moved to virtual inspections in April 2020 and expanded the use of our online permit review system. As a result, our online users increased by 86 percent, and we issued more than 7,200 building permits and performed more than 51,000 inspections. These statistics showcase not only our customer-focused approach but also the widespread appeal of Sioux Falls to businesses, entrepreneurs and residents. And that's not going away in the months and years ahead.
As I shared in May during the 2021 State of the City address, my administration and our City team not only adapted to a new way of doing business but also continued to move Sioux Falls forward throughout the challenges of the pandemic. Guided by the One Sioux Falls framework, we progressed on many key projects to strengthen and enrich residents' quality of life. These investments are allowing us to build on a strong foundation to make Sioux Falls even better for generations to come.
In 2020, we moved forward with milestone infrastructure improvements, such as completion of the Eighth Street Bridge rehabilitation; 26th Street and Interstate 229 Interchange; and securing the partnership agreement with the State of South Dakota for funding the 8.5 additional miles of Veteran's Parkway. Additionally, the City received unanimous Council support to move forward with a $50 million bond for a premier Public Safety Training Facility and a 9-11 Metro dispatch center.
Thanks to the City's strong economic foundation prior to the pandemic, we were able to make additional investments to benefit residents. That included retiring $25.2 million in debt—leading to a debt per capita of $1,475—and using $11 million of local government assistance funding to advance Phase I of the Sioux Falls for All initiative to support quality of life improvement projects.
we continue to focus on taking care of residents and being attentive to the sustainable growth of Sioux Falls.
As we look forward, we continue to focus on taking care of residents and being attentive to the sustainable growth of Sioux Falls. I continually hear from residents about the needs of our community in the areas of workforce, safety and housing, and we'll have focused efforts within those areas in the year ahead. That will include being proactive in workforce through key partnerships and continuing a multi-faceted housing plan to include a new City neighborhood revitalization division to deliver services more efficiently to residents.
Looking ahead, investments in safety and health, including the Link community triage center, are moving forward, along with investments in Sioux Falls' roadway network. I'm also looking forward to investments in downtown Sioux Falls, including the planned launch of the River Greenway Project Phase III and reconstruction of the Sixth Street Bridge and Seventh Street cul-de-sac. These investments will provide additional opportunity for private sector and philanthropic investments. I'm excited to see how downtown's vibrancy will only continue to grow.
Within the tenant of "Engaging People," we will focus additional efforts on the youth of Sioux Falls in 2021. Those initiatives include continued support for the Sioux 52 Mentoring Initiative and establishing a Mayor's Youth Council to allow our youth the opportunity to weigh in on community issues and become more engaged in City government.
Our future as a community is bright, and it's going to be a busy next few years ahead of us as a city. Together, we will continue building upon our past successes and moving forward with a growth mindset to preserve and expand our great quality of life.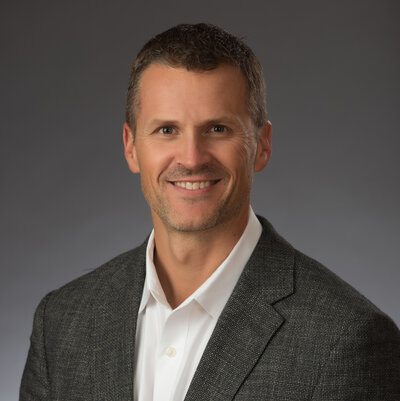 Meet the author
Paul TenHaken was elected the 32nd Mayor of Sioux Falls in May 2018. Since taking office, he has led with a focus on public entrepreneurship, innovation, employee culture and fiscal responsibility. As a growing economic, cultural and population center in the region, Mayor TenHaken has taken strategic steps to ensure South Dakota's largest city continues its success by investing in critical infrastructure projects, fostering accessible housing opportunities across all income levels, and making sure Sioux Falls has a strong foundation to be the best community to live, work, raise a family and retire.