News
The 116th Annual Meeting
Jennie Doyen
August 31, 2022
2 min read
A night of celebration and laughs
The Greater Sioux Falls Chamber of Commerce will hold its 116th Annual Meeting on Tuesday, Oct. 18, 2022 at the Sioux Falls Convention Center. The event is the premier gathering of the year of local business leaders and is a celebration of all that has been accomplished in our businesses and community.
The 116th Annual Meeting will feature comedian Charlie Berens, an Emmy-winning journalist, comedian, host and creator of the Manitowoc Minute. The Wisconsin native has been featured on Fox, CBS, Funny or Die, TBS Digital, Variety, MTV News and more. Berens is known for the Midwest humor incorporated into his standup routine.
The Chamber's Annual Meeting launches the one-year term of the incoming chair, Paul Hanson, Sanford Health. Hanson will take over the Chamber's top volunteer position Oct. 1, following 2021-22 Chair of the Board Alex Ramirez, USA Media TV. Also at the meeting, the Chamber will share priorities for the coming year and acknowledge the contributions of retiring directors.
The Annual Meeting typically draws approximately 1,700 people together for an evening of networking, entertainment and celebration. The 116th Annual Meeting is sponsored by Avera Health and Sanford Health. HenkinSchultz is the Creative Partner. April Meyerink, Black Hills Federal Credit Union, is serving as chair of the Annual Meeting and Laura Mitchell, Lawrence & Schiller, is leading the ticket sales team.
Tickets for Chamber members cost $100 per person or a table of ten for $1,000. Members who order a full table will also have the option to purchase bottles of wine in advance, which will be ready on the table at the event.
Tickets for non-members of the Chamber cost $150 per person.
Charlie Berens
Charlie is an Emmy-winning journalist, comedian, host, and creator of the Manitowoc Minute. The Wisconsin native has been featured on Fox, CBS, Funny or Die, TBS Digital, Variety, MTV News and more.
Charlie began his career working for MTV News' Choose or Lose. In 2012, Tribune Media tapped Charlie to host the comedic news show Nightcap. In 2013, he won an Emmy for "The Cost of Water" while reporting for KDAF, a television station in Dallas, TX.
In 2014, CBS Sports Network hired Charlie to host the sports gameshow You're So Money. Also in 2014, PMC (Variety, Deadline) made Charlie the host of their comedy/entertainment news brand @Hollywood. From red carpets to Sundance to SXSW to Coachella, Charlie has interviewed hundreds of celebrities, politicians, actors, and musicians.
Charlie is a frequent collaborator on Funny or Die. His comedic mashups including "If Jack Dawson Was Really from Wisconsin" have garnered more than 16 million views.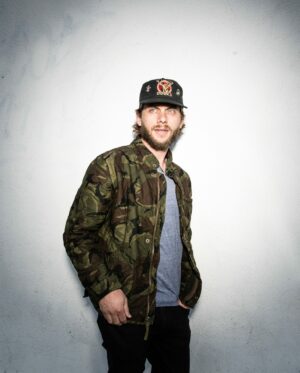 In 2017, Charlie began the viral Midwest comedic news series Manitowoc Minute. His fans flock daily to his Facebook page to view his content. He currently has over 1.9 million Facebook followers. After garnering millions of views, he's toured the United States selling out venues within minutes. Most recently, Charlie's Midwest-focused sketch comedy videos have garnered hundreds of millions of views. In addition to sketch comedy and the Manitowoc Minute, Charlie also hosts Dark Side Of on Discovery ID.