Member Voices
Three things you want in a business banking relationship
Luke Tibbetts
November 8, 2023
3.5 min read
While your business location matters, who you partner with for your financial needs might be just as important. The right business banking relationship can benefit you in several ways, including helping you better navigate your company's economic ebbs and flows.
Here are three important things to look for in a business banking partnership:
Expertise
Partner with a bank that has customers of all sizes and across many industries. They will use their experience and knowledge to help you determine the right financial solutions for your company. They can also help you better plan for future needs. Take the time to get to know your banker and ensure they get to know you! A banker who understands the cyclical changes of your industry can be invaluable when it comes time to expand your operations or obtain a loan or a business line of credit.
Local decisions
Consider partnering with a local community bank. A community business banker fully understands the economic climate of where you are doing business. They don't have to rely on decision-makers who may live in a different part of the country. Local means decisions can be made more quickly, something vital to business.
We recommend partnering with a community bank that also offers the products and services you'll need as you grow. This might include ACH and payment processing, merchant card services and remote deposit. Choose a banking partner who can also help with fraud prevention. According to The Association of Certified Fraud Examiners, fraud annually costs U.S. businesses an estimated five percent of their gross revenue.
Financial strength and community investment
A well-capitalized bank has the financial capacity to meet your lending needs and the needs of a growing community. By supporting local farmers, entrepreneurs and businesses, the bank allows them to create revenue and jobs, which generate income for housing and entertainment. This, in turn, boosts local and state taxes that fund and improve education, infrastructure and amenities like parks and sports venues—ultimately improving the quality of life for everyone. Local banks tend to be more involved and donate substantial resources to support local causes and community improvements.
Ultimately, partner with a bank that does what's right for you and your business. Forge a strong relationship and don't be afraid to ask questions. Having a local business banker in your court gives you more ears, eyes and ideas.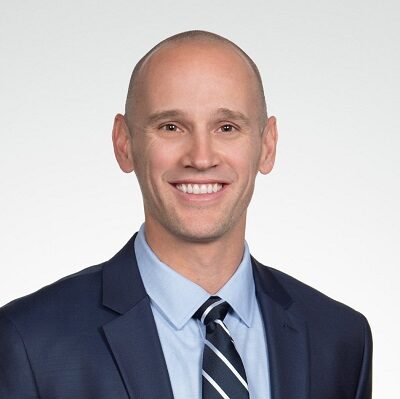 Luke Tibbetts
Luke Tibbetts leads the Sioux Falls-based Business Banking team at First PREMIER Bank. His team integrates business banking, treasury services and asset management to provide customers with a full suite of products and services backed by one of the nation's strongest community banks. Member FDIC