Advocacy
Voters to select new school board member
Jennie Doyen
April 27, 2023
3 min read
Voters will select a fresh face to represent them as a member of the Sioux Falls School Board this month. An election will be held Tuesday, May 16 to fill the seat that has been held by Cynthia Mickelson since 2017.
Three names will appear on the ballot, but only two candidates are actively seeking the position. Dawn Marie Johnson, Brian Mattson and Nick Zachariasen all filed the necessary paperwork to appear on the ballot. However, following the withdrawal deadline, Zachariasen decided to step back and throw his support behind Johnson.
The Greater Sioux Falls Chamber of Commerce will host a School Board Candidate Forum on Thursday, May 4 from 6:30-7:30 p.m. at the school district's Instructional Planning Center. Both Johnson and Mattson have agreed to participate in the discussion, which will be moderated by a volunteer from the League of Women Voters. The forum is free and open to the public. It will also be livestreamed on the Sioux Falls School District YouTube channel and KLRN TV- Midco cable channels 20 and 595.
Voters can participate in the election by voting in-person on Tuesday, May 16 at one of the thirteen vote centers around the city. Polls will be open from 7 a.m.-7 p.m. Absentee ballots will be available at the Instructional Planning Center (201 E. 38th Street) beginning May 1 through May 16 from 7:30 a.m.-5 p.m.
Mickelson will complete her second term on the School Board at the end of June. She served as Board President from 2019-2022.
Election Day is May 16
Meet the candidates
Dawn Marie Johnson
Website: dawnmarieforschoolboard.com
Social Media: Dawn Marie for School Board
Occupation: Director of Leadership and Culture for the South Dakota Afterschool Network
Education: Master of Social Work from the University of South Dakota
Family: Nine-year-old daughter, Rhayn Medrano
Number of years you have lived in Sioux Falls: 3
Why do you want to serve on the Sioux Falls School Board?
I chose to run for Sioux Falls School Board because I believe our best investment is in our children, and I want to continue contributing to the great work already being done. Much of my work over the last decade has been supporting youth to boost their positive self-identity and improve their mental health, ultimately leading to academic and personal success. By working together, we can help all young people have access to the education they need to succeed.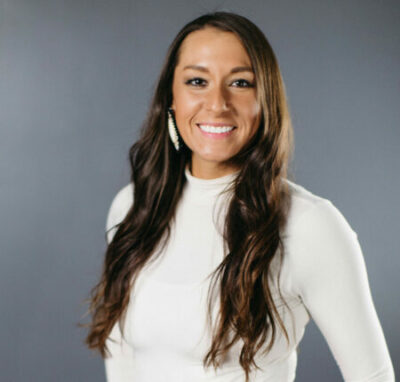 Brian Mattson
Social Media: Brian Mattson for Sioux Falls School Board
Occupation: Investor
Education: B.S. Electronics Engineering Technology from South Dakota State University
Family: Wife, Jane, two adult children and one grandson
Hometown: Graduated from Brandon Valley High School.
Number of years you have lived in Sioux Falls: 15
Why do you want to serve on the Sioux Falls School Board?
Sioux Falls is the largest and most diverse school district in the state. Our challenge is to provide quality education while also being mindful of how our decisions affect the taxpayers who are paying the bill. I bring an outside perspective to the board and its decisions. I am not beholden to any interest group. I will put the interest of our children and taxpayers first in all my decisions.