Member Voices
What does it mean to be a community bank?
Dave Rozenboom
July 26, 2022
3 min read
Did you know a locally owned store is likely to return three times as much money to the community per dollar sale than a national chain? An independent restaurant returns two times as much. Just like shopping and eating locally benefit the community, so does banking locally.
There are approximately 4,300 FDIC-insured commercial banks in the United States. While banks of all sizes are necessary, and each plays an essential role in our economy, I believe community banks are particularly vital to enhancing our region's quality of life and economic prosperity.
Meeting local needs
Specifically, here in South Dakota, First PREMIER and our peer community banks ensure that our state's people, businesses, and organizations have good, competitive options for all their banking needs. As community-based banks, we are well-positioned to meet the unique financial needs of both our urban and rural areas. We offer local decisions based on what is happening here in our towns, cities, and state, not based on what is happening elsewhere.
In addition, community banks like First PREMIER have a vested interest in our customers' and communities' economic health and well-being. We know if the places where we live and work are thriving, we have the opportunity to be successful as well.
We know if the places where we live and work are thriving, we have the opportunity to be successful as well.
Last year, S&P Global Market Intelligence recognized the holding company for First PREMIER Bank and PREMIER Bankcard as the Best Performing Large Community Bank in the nation. As you can imagine, we are proud of this national recognition of our financial strength. But we are even more proud of how this strength benefits our customers and communities.
First PREMIER's financial strength benefits our customers in numerous ways. First and foremost, they have peace of mind knowing the money they have on deposit is safe and secure. Secondly, being well-capitalized means we have the financial capacity to meet the lending needs of our customers and growing communities. I'm honored to be a part of an organization that has also made transformational investments in research, education, and economic development in here in South Dakota.
Relationship banking
Life is about relationships. So is community banking. I believe this will be every bit as true in the future as it has been in the past. The recent pandemic serves as a good reminder of the importance of having a solid relationship with a local bank. While the past two years have been challenging in many ways, I believe the initial Paycheck Protection Program rollout and implementation was a true "moment of truth" for financial institutions in the United States. Community banks were able to immediately respond to the needs of South Dakotans. PPP provided us the opportunity to be exceptional – to really be there for our customers when they needed us most.
That's what community banking is all about. We're investing in you, giving our time and resources to our schools, neighborhoods, and all aspects of where we live. We're building community. And that means more than ever before.
*Member FDIC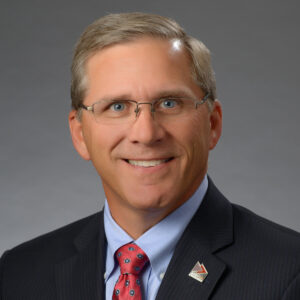 Meet the author
Dave Rozenboom
Dave Rozenboom is the President of First PREMIER Bank.