Feature Stories
Working to break the cycle
Elizabeth Duffy
March 23, 2022
3 min read
DE&I Activator Series
Employment's role in reducing recidivism
Greg Sands knows the importance of community. As the owner of Sands Wall Systems, he has hundreds of team members in several surrounding states. As a philanthropist, Sands financially supports area nonprofits including Glory House and the Avera Addiction Care Center. As a previously incarcerated person, he knows firsthand how important it is for a community to support people seeking a second chance.
Over the past 30 years, Greg Sands and his wife Pam have simultaneously built a booming business and a life of sobriety. Neither were achieved alone. "I've been fortunate to have a great partner who has helped me every step of the way," said Sands.
While we all face adversity, many people lack meaningful support to help overcome it. "We have to remember that not everybody has been given the same shot in life," said Sands.
We have to remember that not everybody has been given the same shot in life.
With the staggering rates of incarceration and addiction throughout the country, every community has individuals who are coming out of prison, jail or treatment. The question becomes – how can we as a business community help break the cycle of recidivism?
"If we don't have a transitional process from incarceration to becoming a responsible, productive member of society, if we are not helping transition people, then they're just going to continue to go back into prison," said Sands.
For those who are able, steady employment can be a catalyst to building a fulfilling life. "It's critical," said Sands. "And [work] is healthy – mentally and physically, as well as emotionally and financially."
Sands views employment, and the construction industry in particular, as a team atmosphere where people build things together – literally and figuratively. "It gives people a sense of community and belonging," he said, "and that's key to staying on the journey of recovery."
"Employment is such an important piece of all of our lives," agreed Nicole Dvorak, Interim President and Human Resource and Compliance Officer at Glory House. "Everybody has fulfillment when they provide a service."
Glory House is a local nonprofit that provides both residential and outpatient assistance to people striving to be free of drugs, alcohol and crime. Many of their clients have recently been incarcerated, and Glory House helps them build the skills they need to start a new path. Employment specialists at Glory House help clients find jobs and also help employers find workers. Many employers appreciate the extra accountability measures, such as sobriety requirements, when a new employee is a resident of Glory House. Having those types of guardrails in place can build trust in a transitional period.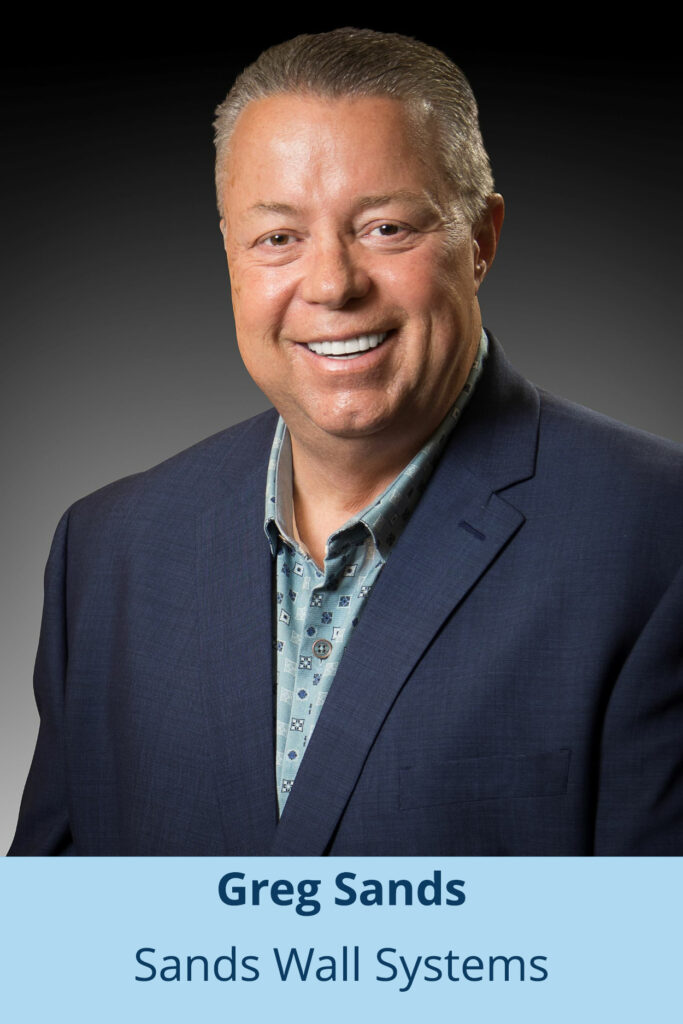 For businesses who want to open their candidate pool to previously incarcerated people, it is important to ensure employees feel safe enough at work to admit when they are struggling, especially those in recovery. "I think employers need to be open to discussion and do what they can to tamp down the stigma of shame that surrounds addiction," advised Sands.
Hurdles will arise, but many businesses can find simple, creative solutions. "It's definitely something you have to think about ahead of time, on a person-by-person basis, because it's not just one size fits all," said Sands.
For instance, a person with a theft conviction may not be able to keep the books, but maybe they can stock shelves. Another employee might need a split-shift to accommodate their AA meeting schedule.
At Glory House, Dvorak has seen the impact a paycheck can have on their clients, and it can be life changing. "They're starting to make those contributions to their family where maybe they haven't provided support for a number of years," she said.
And as the employment relationship grows, so does the community connection. "They start to see that they are very valuable," said Dvorak, "not only with people in their family, but also with people who don't even know them."