Feature Stories
Developing and Connecting Young Professionals
Jennie Doyen
July 8, 2021
YPN to host the 2021 Crossroads Summit
The Young Professionals Network, a program of the Greater Sioux Falls Chamber of Commerce, seeks to develop and grow future leaders of the Sioux Falls area. YPN currently has almost 1,000 members, and more than 3,000 people have participated since the program launched in 2009.
Professional development and networking are two key features of YPN. The group meets the demand for these opportunities primarily by organizing and hosting a wide variety of events. Formats range from small group sessions to larger networking events with more than 100 people. Social events provide an environment for YPN members to form new professional connections in a casual setting, while learning and growth events offer a chance to go behind the scenes at a local business or learn from a seasoned business executive through Q&A sessions.
"YPN has become a tremendous asset for the attraction and retention of young professionals who are choosing Sioux Falls to establish roots and grow their career," said Chamber President & CEO Jeff Griffin. "By engaging young workers and investing in their professional development, we are affirming that we value their contributions to our community and we want them to stay."
Imagine the Impossible
The biennial Crossroads Summit is the YPN's signature event. This year's one-day conference on Thursday, August 12 is expected to draw more than 400 people to the Sioux Falls Convention Center. People of all ages, from all industries and from across the region will participate in a day of learning, professional growth and networking.
Alexis Konstant Mahlen, Lloyd Companies, and Tom Ries, The First National Bank in Sioux Falls, are co-chairs for the Crossroads Summit. They selected the theme "Imagine the Impossible" for this year's event as a way to challenge attendees to make an impact in all areas of their lives – personal, professional and community.
"After more than a year of pandemic challenges, we've all been faced with stepping out of our comfort level," said Ries. "We witnessed the Sioux Falls community step out of the box and take ordinary situations to extraordinary positions. This theme is a way to recognize and challenge the outstanding young professionals and beyond of the greater Sioux Falls region."
Konstant Mahlen added, "We can all use the occasional reminder of our own ability to make things happen. 'Imagine the Impossible' is a way to inspire and encourage professionals of all ages to dream big and take a chance, whether at home, in their workplace or through community involvement."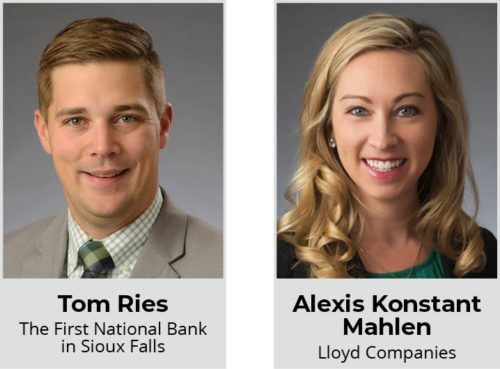 The agenda for the 2021 Crossroads Summit features two keynote speakers, multiple breakout sessions, opportunities to network and a post-party to conclude the day. Rana DeBoer, Chief Culture Officer for the City of Sioux Falls, will deliver the morning keynote presentation. The afternoon features top marketing executive, consultant and author Bonin Bough at the closing keynote presentation. In between attendees will choose from a variety of breakout sessions, all led by local industry experts.
"There is incredible talent in our community. It only makes sense to ask those individuals to share their expertise by leading our breakout sessions. This way, we are learning and growing together," said Ries.

The breakout sessions are grouped into one of four tracks: The State of our City; Personal & Professional Development; Diversity & Inclusion; and Technology & Innovation. Attendees can pick a track and follow it throughout the day or jump from one to the next to customize their experience.
Another highlight of the day will be the announcement of the YPN 4 under 40 award winners. The 4 under 40 awards seek to recognize and celebrate the achievements of young leaders in the Sioux Falls area. Four individuals who have demonstrated commitment to their industry, successful collaboration, leadership by example and/or a willingness to mentor and motivate others will be honored during the lunch portion of the day. The nomination period for 4 under 40 closed at the end of June, and all nominees will be announced in July.
Attendees at the Crossroads Summit can expect a day of inspiration, learning and networking. Konstant Mahlen said, "The Crossroads Summit is a high-energy event with something for everyone. We'll challenge your thought process, help you develop new skills and motivate you to imagine the impossible."
Registration of the Crossroads Summit is open now. Tickets are $129 for Chamber members and $159 for non-members.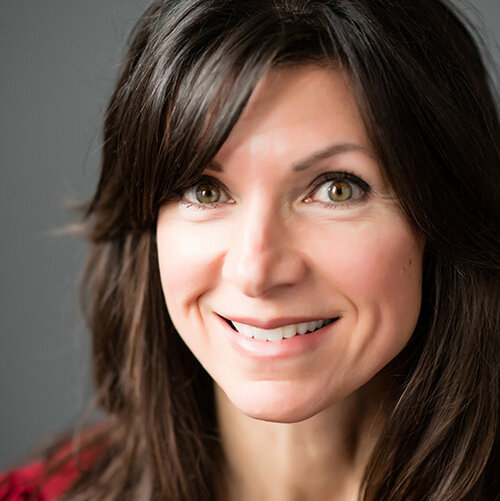 Rana DeBoer
Rana serves as the Chief Culture Officer for the City of Sioux Falls where she helps to develop a workplace experience that authentically reflects the mission, vision, and values of the City while also ensuring a continued tradition of outstanding public service. She works to create meaningful and purposeful connections that build a team of service-minded leaders for extraordinary employee performance. Rana is a strong facilitator and coach with expertise in purpose-driven strategy to align business and people into their greatest potential.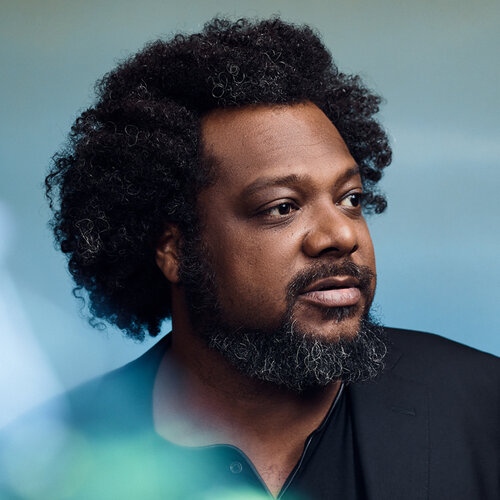 Bonin Bough
Bonin Bough is one of the foremost-awarded marketing executives in the world, the host of CNBC's Cleveland Hustles, and the author of Txt Me (646) 759-1837.
As one of the youngest-c-suite executives at a Fortune 50 Company, he has worked for billion-dollar CPG brands including Mondelez and PepsiCo before starting Bonin Ventures – a growth accelerator that helps businesses of all shapes and sizes achieve revenue growth faster than they ever believed possible.
Bonin has been responsible for some of the most successful organization transformations, and the rapid growth of some of the world's most-loved billion-dollar brands including Oreo, Cadbury's, Pepsi, Gatorade and Frito-Lay. Most recently, as the Chief Growth Officer of SheaMoisture, he helped grow the business by close to 50% in 12 months leading to the company being acquired by Unilever for close to $1 billion dollars.
During his time as Chief Media Officer at Mondelez International, Bonin managed over $3 Billion dollars in media spend, making him the seventh largest media buyer in the world. Highlights from his tenure include shifting the organization from just-3% to over-32% digital spend – adding $2 Billion in top line net revenue and $300m in bottom line savings. He helped brands like Sour Patch Kids become the fastest growing candy brand in the world. When he added eCommerce to his role, he grew online sales from $65m – $265m in the 18 months that he ran it. Before that he led digital globally for PepsiCo and built two global digital agencies prior to that one for IPG.
Found consistently at the forefront of thinking and execution in innovation, Bonin is recognized as one of business' hottest rising stars and one of the industry's top mobile marketers. He has been inducted into the Advertising Hall of Achievement. He can also be found in lists such as Fortune's "40 under 40", Fast Company's 100 Most Creative People in Business, Ebony's Power 100 and The Internationalist's Internationalists of the Year.
In early 2020, Bonin joined Triller, a global social media sensation, as the Chief Growth Officer, overseeing all revenue and marketing initiatives for the disruptive platform.
Register Now
Registration of the Crossroads Summit is open now.
Tickets are $129 for Chamber members and $159 for non-members.