Member Voices
LinkedIn: A tool everyone should use
By Wendy Alexander, POET
July 7, 2021
Over the years, I have often joked that I feel like I work for LinkedIn… or that I should. Working in HR for the last 20 years, I have seen all the ways LinkedIn can benefit leaders, team members and businesses. So I talk about it, train on it and promote its use every single day!
Back in 'the day,' many managers were terrified if their team members were on LinkedIn. Luckily, things have changed. Most now recognize that all team members should not only have a great profile but also should be active on LinkedIn.
Finding new opportunities
The many people think that LinkedIn is a job board. This is true, though it is more than that. Many companies 'scrape' their current openings and have them posted to LinkedIn. This means that the company's job openings feed to Linkedin for better visibility. There are also options your company can use to increase visibility. You can boost the job on the company's LinkedIn page. Going further, you can choose to feature your job, reaching even more candidates.
Marketing your company or brand on LinkedIn can save you time and money by getting in front of all the people in your network. Even better, you then have access to the networks of all of your connections! You never know when a friend, family member or teammate will see something and tell others, which will loop back and help you. Whether it is finding a new employee or finding new business contacts, you have a huge audience right at your fingertips!
Networking
My passion is connection. Networking is all about connecting with people and isn't that what life is about? You should connect with people you know on LinkedIn as well as reconnect with people that you have lost touch with.
A great way to network on LinkedIn is by sharing your experiences and ideas. You can do this in a few different ways. Consider sharing a connection's LinkedIn post and include one or two of your key takeaways. Post something you learned from your own recent experience and ask your network for their tips. This can kick-start a conversation in the comments section of your post. You can host a short video interview with a colleague on your company's LinkedIn Page. Need to get a feel for the pulse of things? Run a poll to get insights and perspectives from your network and use responses to start up a conversation.
These strategies can strengthen and grow your connections. You find out just how much we have in common and often others are trying to solve the same problems you are. Why not help each other?
all team members should not only have a great profile but also should be active on LinkedIn.
My favorite reason for using LinkedIn is ongoing learning. There are over 600 courses on LinkedIn Learning that are available for free. If you are willing to pay a small fee, there are over 16 thousand courses, on every topic you can think of, all taught by credible industry experts. LinkedIn adds around 50 new courses each week! The free courses are centered around in-demand jobs, including software development, sales, project management, IT admin, digital marketing, customer support, IT support, data analysis, financial analysis and graphic design. There are additional courses on soft skills, including resilience, communication skills and more.
Stay Current
Like other social networking sites, LinkedIn aggregates a timeline of news updates from your connections, your groups and your company. Keeping tabs on industry trends and reports is just another form of learning and networking! Follow your favorite people, companies and contacts. One of the first things I do is open LinkedIn each day, to see what's going on in the world. It's so critical to stay in the know, especially if you are a business owner. You will want to stay up on trends in your industry and in hiring. People want to connect with people that 'get it'… so make sure you are staying in the know.
The bottom line is this: everyone can benefit from being active on LinkedIn. It's a hub of connection, learning, people, services, products and ideas!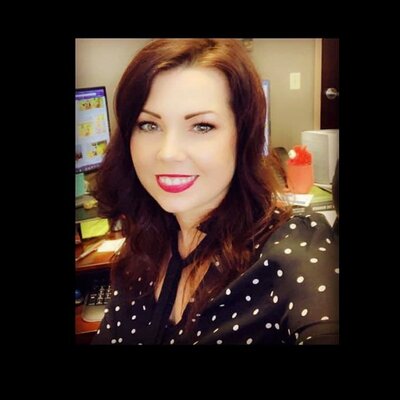 Meet the Author
Wendy Alexander is a Talent Scout for POET. She has more than two decades of human resources experience and is passionate about helping people find their right career fit. She considers herself a LinkedIn enthusiast and coach.