Feature Stories
2023 Crossroads Summit
More than 400 people are expected to gather at the Sioux Falls Convention Center on Thursday, August 17 for a day of learning, networking and professional growth. The 2023 Crossroads Summit will bring together people of all ages, from all industries and from across the region.
The Crossroads Summit is a one-day, biennial conference hosted by the Young Professionals Network of the Greater Sioux Falls Chamber of Commerce. This year's agenda features two keynote speakers, multiple breakout sessions, opportunities to network and the announcement of the 4 under 40 Award winners.
James Gaspar, Interstate Office Products, and Nichelle Lund, Holiday Inn City Centre, are co-chairs for the Crossroads Summit. They selected the theme "Grow together. Lead together." for this year's event with a goal of digging in on what young professionals are seeing and experiencing right now.
Lund stated, "We are living through our whole community growing up and out. At the same time, we are seeing ourselves and our peers growing into leadership roles within our organizations. It makes sense to ensure we are providing opportunities to utilize these whole-life qualities that can help YPs and the community through this exciting journey. YPs are constantly on the look-out for opportunities to learn and grow, and in our experience, we can do this much better when we do it together."
Author and business leader Alyson Van Hooser will give the featured keynote presentation, sharing lessons learned through struggles and providing practical strategies to create and sustain success. The morning will feature Matt Paulson, CEO of MarketBeat, speaking on the topic of the culture of Sioux Falls.
In between attendees will choose from a variety of breakout sessions, all led by local industry experts. The breakout sessions are grouped into one of four tracks: The State of our City; Personal Development; Professional Development; and Technology & Innovation. Attendees can pick a track and follow it throughout the day or jump from one to the next to customize their experience.
"The YPN Crossroads Summit has earned its reputation as the premiere event for young professionals in the Sioux Falls area by consistently raising the bar for what YPs can expect from a professional development conference," said co-chair Gaspar. "This year, we are bringing two YPs to the main stage to share how young people can elevate their personal profile within their organizations and within the community. The lessons learned at the Crossroads Summit are essential to the continued development of Sioux Falls' next generation of leaders."
The YPN 4 under 40 award winners will be announced during the luncheon. The awards seek to recognize and celebrate the achievements of young leaders in the Sioux Falls area. Four individuals who have demonstrated commitment to their industry, successful collaboration, leadership by example and/or a willingness to mentor and motivate others will be honored. The nomination period for 4 under 40 awards closed at the end of June, and all nominees will be announced in July.
Tickets are $130 per person and can be reserved today by clicking here.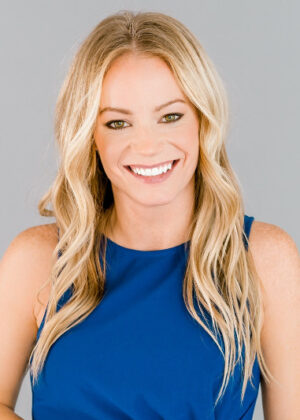 Alyson Van Hooser
Leadership podcaster, author, consultant and keynote speaker. Alyson works to inspire leadership, communication and connection.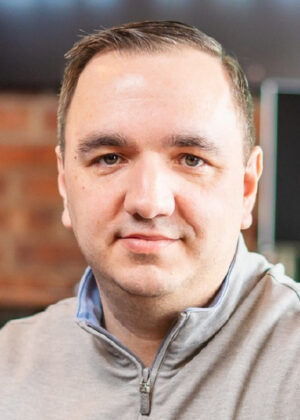 Matt Paulson
Founder and CEO of MarketBeat, an Inc. 5000 financial media company that empowers equity investors to make better trading decisions with real-time financial best-in-class stock research tools.