Member Voices
Q&A with Mitch Rave
Jennie Doyen
July 7, 2023
3 min read
Mitch Rave is the Vice President of Public Policy for the Greater Sioux Falls Chamber of Commerce, a position he began in June. In his role, Mitch represents the interests of the business community at all levels of government. Mitch was raised in South Dakota and earned his bachelor's degree in government affairs from the University of South Dakota. In his free time, you can find Mitch golfing at one of the many great courses in the area, relaxing on a patio with friends, or planning his next snowmobiling trip to the Rocky Mountains.
1. How did you choose your career path?
I grew up around South Dakota state politics and always had a passion for the process and the people. This led me to the University of South Dakota to pursue political science and opened the opportunities that led me to end up working at the Greater Sioux Falls Chamber of Commerce today!
2. What is the best piece of advice you have received?
"If you do something you love you will never work a day in your life." As cliche as this answer can be, I do truly love the work I get to do. Even on some of the longest days, I still look forward to coming back and doing it again day after day!
3. What is a skill that you'd like to learn and why?
I would love to reacclimate myself with woodworking. It was something I enjoyed in high school and would love to take up again at some point.
4. What do you think is one of the biggest challenges facing our community today? And how should we tackle it?
I think workforce housing in Sioux Falls is an issue that needs to be addressed. With the large influx of people wanting to live and work in the area there is definitely a supply shortage for a number of people that live in the community. One of the ways we could potentially address this issue is to encourage building more starter price homes and community living units for single income families.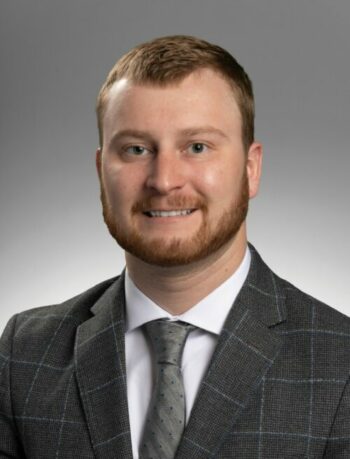 5. If you could witness any event of the past, present, or future what would it be and why?
A future event I would love to witness is the Minnesota Vikings winning a (or multiple) Super Bowls. One of these years has to be our year, right?!
6. What are a couple of your favorite local restaurants or retailers?
I love grabbing a bite to eat at MacKenzie River, Mama's Ladas or Tinners Public House to name a few. I also enjoy spending time at Bakker Crossing Golf Course in the evenings and on weekends.