Member Voices
A Shot of Hope: The COVID-19 Vaccine
by Andrea Polkinghorn, Sanford Health
June 4, 2021
Vaccines are one of the greatest public health achievements of all time. As someone who has spent the last six years advocating for patients who can benefit from being vaccinated, I feel an added responsibility to help educate in uncertain times amidst the COVID-19 pandemic.
Because vaccines have worked so well, some people may wonder if they are really needed. The answer is yes, they are absolutely needed and this pandemic is an example of what vaccine preventable diseases can do and look like when we do not have a safe and effective vaccine. Vaccines prevent hospitalization and mortality. Vaccines are safe and while vaccination is an individual choice, it is a choice that impacts our friends, family and communities.
The COVID-19 vaccines were developed in record time but with all the same safety checks in place. Scientists began working on the COVID-19 vaccine in January 2020. One year later, we were putting shots in arms. This feat is a sign of what can be accomplished with a singular goal.
Safety continues to be paramount. The temporary pause in the Janssen COVID-19 vaccine is a great example. This pause should be seen as a check and balance on our vaccine safety system. It meant that our reporting systems were working as designed.
I've been encouraged by our early progress in vaccine distribution, yet today we are seeing a slowdown in shots. A little over 50% of South Dakotans are currently vaccinated. Experts believe we need at least 70-80% of the population vaccinated to reach herd immunity. When we coin the phrase "herd immunity" we don't mean this to be a magic number or even an ending. What it means is it's a target to keep the pandemic from returning once it is over.
Realizing the importance of getting everyone vaccinated, the CDC recently endorsed the Pfizer-BioNTech coronavirus vaccine for 12-to 15-year-olds and I consider this a giant step in the fight against the pandemic. This will pave the way for millions of young people to get the shots along with their parents and make it so much easier for our local and state officials and business owners to return to a way of life pre-COVID.
I am confident we can inspire each other to lead the way.
Part of our responsibility as leaders in this community is to help bust myths and instead provide the facts on important topics that affect all of us. I have heard some repeat the myth that the COVID-19 vaccine will alter our DNA. This is 100% false. The COVID-19 vaccines use messenger RNA (mRNA) to elicit an immune response. mRNA isn't the same as DNA and it cannot combine with our DNA to change our genetic code.
Pregnant moms should also feel comfortable knowing that the COVID-19 vaccines are safe. The latest medical data confirms this. What's more, several studies have shown that vaccinated pregnant women can pass antibodies to their babies in utero and through breastmilk. So, the vaccine is not only safe for mom but also adds a layer of protection for her unborn baby.
Getting back to normal is a goal for all of us. We all want to attend weddings, concerts, graduation open houses and soccer matches. We all have loved ones with questions or concerns, so let's do our part to help steer people in the right direction. As business leaders in this community, I'm confident we can inspire each other to lead the way.
We need you now more than ever as community partners and influencers to promote and encourage vaccination. We all want to get back to normal when it comes to our families, our businesses and our shared way of life. Encourage those around you to get the shot so we can move on together as a community.
My hope is for all communities across South Dakota to be safe and get back to normal. The safest and most efficient way to accomplish that is through vaccination. Visit www.vaccines.gov to find the closest vaccine available for you and your employees.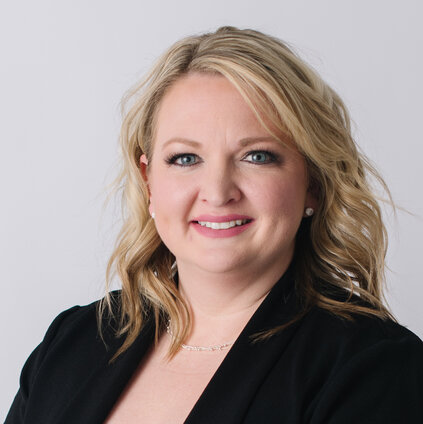 Meet the Author
Andrea Polkinghorn, BSN, RN-BC, serves as the Immunization Strategy Leader for Sanford Health, providing oversight and consultation to 46 medical centers and 210 clinics. She coordinates efforts to improve vaccination rates and standardize immunization practices, in addition to educating staff on preventable diseases and the vaccines available for them. She currently leads Sanford Health's COVID-19 vaccination efforts, attending planning meetings with the state Department of Health and advocating for patients who would most benefit from being vaccinated. Andrea is the president of the Immunize South Dakota immunization coalition and provides her expertise to national organizations such as the National HPV Roundtable and the National Adult and Influenza Immunization Summit. She holds a bachelor's degree in nursing from South Dakota State University.