Member Voices
Addressing housing concerns
Mayor Paul TenHaken
December 9, 2021
5 min read
Issue requires multifaceted, collaborative approach
Across the nation the housing shortfall continues to dominate the conversation in many communities. In Sioux Falls, it's a topic of concern that I hear about frequently―often even daily. I recently spoke at the Realtor Association general membership meeting, and housing was the key issue. From the expansion of existing businesses to new businesses opening, Sioux Falls' growth is continuing at a record pace and with that brings record workforce and housing needs. A sufficient housing supply is critical to recruiting and retaining our city's workforce to sustain our economic growth.
While housing demands have recently become more apparent in Sioux Falls, our attention to housing as a foundational element for economic growth is not new. When I took office in 2018, I developed a One Sioux Falls framework to focus on the city's most pressing issues, including housing. That decision to create housing as an administration priority has helped to lay a foundation to deal with today's housing opportunities.
"We have a housing shortage in part because we have a city of record opportunity right now."
It's important to retain perspective with our city's housing challenges. We have a housing shortage in part because we have a city of record opportunity right now. We must continue to adapt to our community's housing needs as Sioux Falls grows and we're tackling this complex issue through a diversified approach that is focused on partnerships and collaboration.
Our 2026 Housing Action Plan serves as a multifaceted framework to help solve today's challenges, with focus areas on land, workforce, public incentives and partnerships, design and building standards, and infrastructure. We're already seeing success in several areas. Business partnerships such as Millard Acres, a partnership with Habitat for Humanity to create 26 affordable twin homes, are important areas of opportunity. We have also increased support of Southeast Technical College to address workforce shortages in the trades, and with the City Council, created a Housing Fund to generate creative approaches to affordable housing.
Recent stats from Planning and Development Services for apartment units and single family homes that are permitted and under construction show we will be constructing a record number of housing units in 2021. This is great work, and it's clear we cannot take our foot off the gas pedal. A July 2021 survey from the South Dakota Multi-Housing Association noted an unprecedented vacancy rate of a little over 3 percent in Sioux Falls. HUD housing vacancy rates are even lower―at less than half a percent of units available. We know that occupancy rates are cyclical and the private sector is working hard to get ahead of the need again.
Our continued collaboration with partners across the state to develop additional housing strategies is essential, as no one entity has all the answers. During my monthly roundtable with regional mayors, housing collaboration continues to be an urgent discussion topic. Working together across the state and region to develop the infrastructure and quality of life that residents want and businesses need is crucial to ensuring our growth is sustainable and our region remains investable.
We must look at housing needs with the understanding that all types of housing―new construction, existing home reinvestment, multi-family and single family―are important. We also need to think differently about density. Increasing density in appropriate locations is essential to supporting population growth to ensure we are maximizing land and infrastructure. These changes will help connect our neighborhoods, along with promoting an economically sustainable future for Sioux Falls.
We recently created the City's Neighborhood Revitalization Division, which brings our teams that address housing and neighborhoods together and working to keep existing Sioux Falls neighborhoods investable. This division is working with property owners and meeting with neighborhood associations on keeping property up and crime down within our neighborhoods.
Finally, I need to mention the growing need for felon-friendly housing in our city. As men and women released from incarceration re-enter our community, we must work to lessen the stigma around housing for felons and create fair opportunities to have affordable, reliable places for them to call home.
The saying "a rising tide lifts all boats" is apropos especially with housing. Let's continue working together to address our community's housing challenges, knowing that this collaboration will collectively benefit our community, region and state in the years and decades ahead.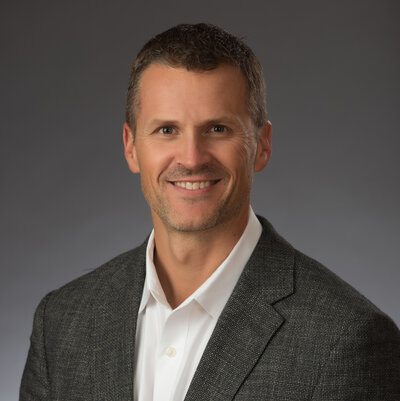 Mayor Paul TenHaken
City of Sioux Falls