Member Voices
Meet a member: Tami Brown
Teresa Schreier
December 6, 2021
4 min read
Tami Brown is the owner of The Spice & Tea Exchange of Sioux Falls. It is an independently owned and operated franchise that offers premium, loose-leaf teas, custom spice blends, gourmet salts, flavor-infused sugars, spices and herbs, unique gifts for the food and tea lover, and a to-go tea bar. Tami is an educator at heart, and loves helping customers learn about new teas and spices. Tami holds a bachelor's degree from SDSU and a Masters in Education from USF. She taught high school English for 25 years before becoming an entrepreneur. Tami is married to Vernon and they have one daughter, Emma.
Why does your company choose to be a Chamber member?
We joined the chamber in order to be part of the local business community. We have seen some of the work done on the behalf of small, local businesses and being a member helps us have a voice when issues arise that may affect our store.
Share a lesson that you've learned as an entrepreneur.
One thing that stands out in my mind is that I learned early in our tenure that Sioux Falls and area residents are huge supporters of local business. I thought I had a good sense of that before we opened, but the pandemic showed me just how much people love their local businesses. In the early (and financially devastating) days of COVID, people called and ordered things just to make sure we were selling items and had cash flow. We had people buy gift cards and then not redeem them until long after sales picked back up. Our loyal customers called and asked if we were okay, if we were going to make it and if they could do anything to help. Those were dark days, but our customers and fellow business owners had our backs, so to speak. Sioux Falls is truly a great place to own a business.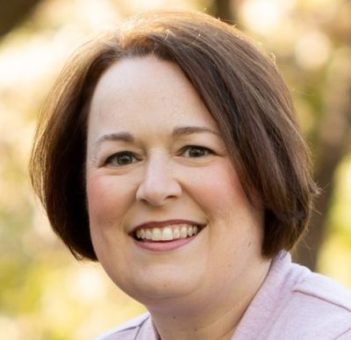 What is your personal favorite of the products you carry?
I find this changes with the seasons, but Black Truffle Garlic blend is a constant for me. I mix it with butter and melt over steaks, use it in pasta or on potatoes, and it's a great popcorn seasoning. My favorite tea is an herbal called Mint Basil. I always tell people it's like a party in my mouth with layers of peppermint, light basil and cardamom, and then a sweet licorice root finish. It's good hot or iced, and it won't keep me awake at night. I also love black tea, so Golden Monkey and Apricot Ginger are favorites.
What might someone be surprised to learn about you?
My students were always surprised that their nerdy English teacher actually loves 80s hair bands and hard rock as well as football. I don't fit some of the usual stereotypes of a bookish English teacher (now spice store owner).
If you could witness any event of the past, present or future, what would it be and why?
If I had to pick one, I think I would choose to be front and center when Abraham Lincoln gave the Gettysburg Address. Not to get too "AP English Teacher", but it is a short but masterful piece of writing. Coupled with the sentiment of keeping the Union together and the reminder of citizens' responsibility to maintain our democracy as it was intended by the Founding Fathers, the speech stands as one of the best in American history. Lincoln was a gifted writer, for sure.
What is the best piece of business advice you have received?
I have been fortunate to have so many mentors from the downtown business community. However, I think our advisor from the SD Small Business Development Center, Mark Slade, gave us the best advice. When we were working on our business loan, he said to make sure we didn't borrow too little money to start the business. Of course, we were budget conscious, but he said so many small businesses fail early because they don't have any reserve cash to help them through the rough spots in those first 6-12 months. He recommended that we borrow enough so that we had a little reserve ready in case we needed it. We took his advice, and it was what made the difference during COVID. I was able to pay my staff in those early days before the PPP program was up and running. It also helped keep things going after the PPP kicked in. The PPP was a blessing to small business, but we still had some bills that we had to take care of. That extra cash that Mark advised us to have on hand made for far fewer sleepless nights. Today, I still keep a cushion on hand in case something happens that interferes with our normal sales. I encourage anyone looking to start a business to visit with staff at the SBDC.
What do you think is one of the biggest challenges facing our community today? And how should we tackle it?
I don't know the proper terminology, but I know that our schools are overwhelmed with children living in crisis caused by any combination of poverty, mental illness, abuse, neglect, lack of good parental figures, violence, drugs, alcohol, gambling addiction and the list goes on. Our school counselors work tirelessly, but they can't save every child on their own. I don't know how to solve the problem, but I do think it begins with everyone simply learning about the problem and understanding how devasted some of our young people are. If we don't find a way to help them and their families be healthy and productive members of our community, the sad cycle will just continue. Once we recognize the need, we can all reach out to the schools, community help centers and other organizations to see what we can do to help these young people have a fighting chance at living a better life. Volunteer in our schools. Mentor a child. Make a difference.
What is the best part about running your own company?
It is hard to pick a best part because I enjoy so many aspects. First, I love being part of a vital downtown and enjoy working with our guests to learn about tea, spices or our many other products. I am a teacher at heart, and this is just a different way to educate people. Second, I have an amazing staff that offers exceptional guest service and gives me reasons to smile every day. They go above and beyond for our guests as well as for their co-workers and help in so many ways, we couldn't have the store if not for our wonderful staff.
What is your favorite way to spend a winter day in Sioux Falls?
If it's Sunday, I like to have my hands around a warm cup of tea while I watch NFL football. If Vernon and Emma are with me, then we see where the day takes us. We may stay in and watch a movie, we may go shopping or we might make cookies. (Really, Emma and I make the cookie dough and Vernon eats it before it's baked. He and I were farm kids. We are not afraid of raw cookie dough!)
What is a skill that you'd like to learn and why?
I have always wanted to learn how to play the piano. I played in band and sang in high school. I sang throughout college and was part of the Sioux Falls Masters Singers. However, I never actually learned how to play piano. I also can't sew. My mom tried to teach me, but I just had no interest. Now, I think I would be interested but don't have the time to take it on.