Member Voices
Afterschool care critical piece to business success
Dr. Jane Stavem
September 13, 2023
4 min read
In many ways, the conditions are perfect for businesses seeking to expand in the Sioux Falls area. The economy is strong, city infrastructure is keeping pace and all the amenities of a big city, like theater, upscale dining and entertainment, are available in this idyllic little community we call home. Yet, no one considering a business expansion – or even just maintenance of their current workforce – can escape the unavoidable topics of the childcare crisis or the need for affordable housing.
Cost and availability of childcare continue to be significant barriers for many willing people to return to the workforce. While studies say a family should expect to spend 7% of the median South Dakota income of $59,896 – or $4,200 per year – on childcare, that amount is far lower than what most actually pay.
The Sioux Falls School District has been actively working to resolve out-of-school time care for our youngest residents, and this fall, the District is expanding its services to make room for more students in our afterschool programs. The Community Learning Center (CLC) is a collaborative model that has been successful throughout the nation, and we look forward to having the same success in Sioux Falls.
The CLC is a collaborative model that has been successful throughout the nation, and we look forward to having the same success in Sioux Falls.
CLCs get rid of the "silo mentality" in the after-school space. Instead of multiple non-profit organizations, each doing their programs in their own locations and paying the high cost of transportation, the Boys & Girls Club of the Sioux Empire, EmBe, YMCA and Volunteers of America are pooling resources to expand programming delivered at each elementary school. CLCs will accept 1,800 students in grades K-5 this year. That number is up from 1,300 students last year.
In addition to making more slots available, scholarships are also a new option to allow children of all income levels the same opportunity for quality, on-site after-school care. Generous donations and grants are braided together for funding and are instrumental as we roll out the future of after-school care in Sioux Falls.
Academic achievement is a strong focus supported with tutoring available at CLCs. Enrichment activities are also planned so schools become a learning hub for the entire neighborhood. Parent leadership, community conversations, and expanded family education options will all continue to ensure our schools are places for gathering and connecting people in our Sioux Falls neighborhoods. And healthy neighborhoods mean a healthy city.
This work is so critical to the future of Sioux Falls that future, current and past parents, non-profit leaders, and business owners have already stepped up to find solutions. While the expanded CLC offerings are a step in the right direction, the work is not done. Quality care for infants, toddlers, pre-teens and teens must be among our highest community priorities.
The Sioux Falls School District is proud to provide high-quality public education to all children who enter our doors. When school bells ring signaling the end of the day, we do not stop caring for our students. We remain committed to keeping children safe, engaged and learning after school while their parent(s)/guardian(s) finish out job responsibilities at your business. The expansion of afterschool services is an essential piece of the puzzle that only increases the possibility of business expansion in Sioux Falls going from good to great!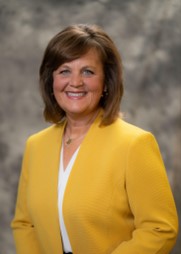 Dr. Jane Stavem
Dr. Jane Stavem is the Superintendent of the Sioux Falls School District.