Member Resources
Always Buy Chamber
By Holly Rader
November 22, 2021
4 min read
It's as easy as A-B-C
As a teenager, I once gave a presentation to the board of directors of my local Chamber of Commerce. After the presentation, I remember thinking, "Wow, this is a very respected organization, and what an honor that they wanted to hear from us."
Today, what I've learned through my career experiences and, more specifically, over the last four years as a Chamber staff member, is that your local Chamber of Commerce is much more than just a respected entity. It is a community of businesses and people that support each other and work together for mutual success.
One way that you can support your fellow chamber members is to practice the A-B-Cs. What does this mean? Always Buy Chamber. In other words, when you need to buy – whether it is a business expense or a personal purchase – look to Chamber member businesses first.
Practicing the A-B-Cs means supporting a family that took the risk to make their dream become reality by opening a small business. It means continuously building your community by choosing to shop with locally-based employers. It means keeping your sales tax dollars in your home state to reinvest in education, health, human and social services, and other state programs.
The holiday season is the perfect time to remind yourself of the options you have in your own backyard. As you prepare your shopping lists this year, please consider keeping the cheer here… in the community you call home. Here are a few ideas to get you started:

A trending gift you can give this year is experiences. Get out and explore Sioux Falls with your family and friends.
Planning to go the gift card route? Choose local restaurants and retailers, or consider purchasing your cards through your locally bank.
When shopping for a hard-to-buy for family member, gift a service! You can find a Chamber member business for everything from landscaping to car washes.
You can A-B-C from the comfort of your couch! Shopping local doesn't necessarily mean you have to hit the streets. Most Chamber member retailers have an online shopping option. In fact, many retailers expanded their online platforms as a result of the pandemic. Visit our Member Directory to search for Chamber member businesses.
Regardless of how you shop, choosing locally-based businesses is a way you can continue to support this amazing community that we call home. When you buy local, you keep the cheer here by keeping your sales tax dollars in the community. Your investment to our local economy is what makes Sioux Falls a thriving and vibrant place to live, work and play.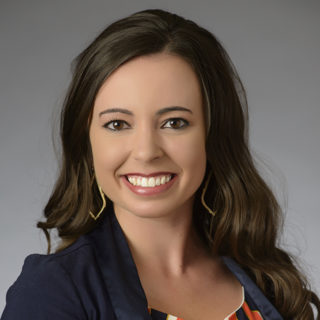 Vice President of Member Relations
Holly Rader
Greater Sioux Falls Chamber of Commerce