YPN
Businesses back the YPN
Greater Sioux Falls Chamber of Commerce
April 28, 2021
2 min read
CRADLE TO CAREER INITIATIVE CONTINUES TO MEET COMMUNITY CHALLENGES.
The Young Professionals Network (YPN), a program of the Greater Sioux Falls Chamber of Commerce, is celebrating its twelve-year anniversary this spring. The program launched in 2009 and quickly received a stamp of approval from many businesses in the community.
YPN's goal is to develop and connect young leaders. Its impact can be seen throughout the community, and for many businesses, offering their employees a YPN membership is a smart business decision.
Davenport, Evans, Hurwitz & Smith, LLP has been a supporter of YPN since it launched. As new professionals join the firm, YPN is one of the first organizations they are encouraged to plug in with. Employment lawyer Jean Bender believes YPN is beneficial to their firm in many ways. "YPN provides a great opportunity for employees who are new to the community to make lifelong friends and grow deeper roots into the Sioux Falls area," said Bender.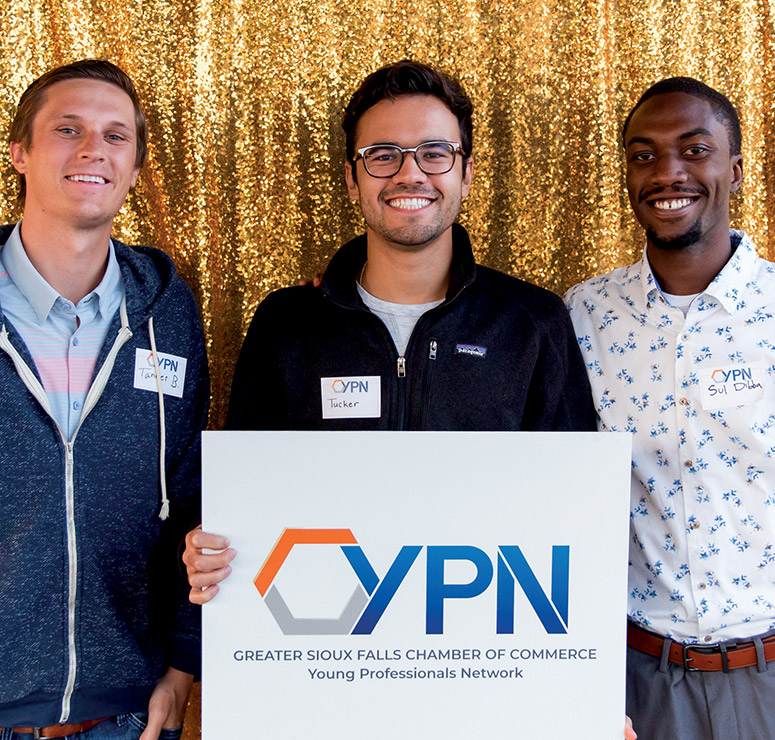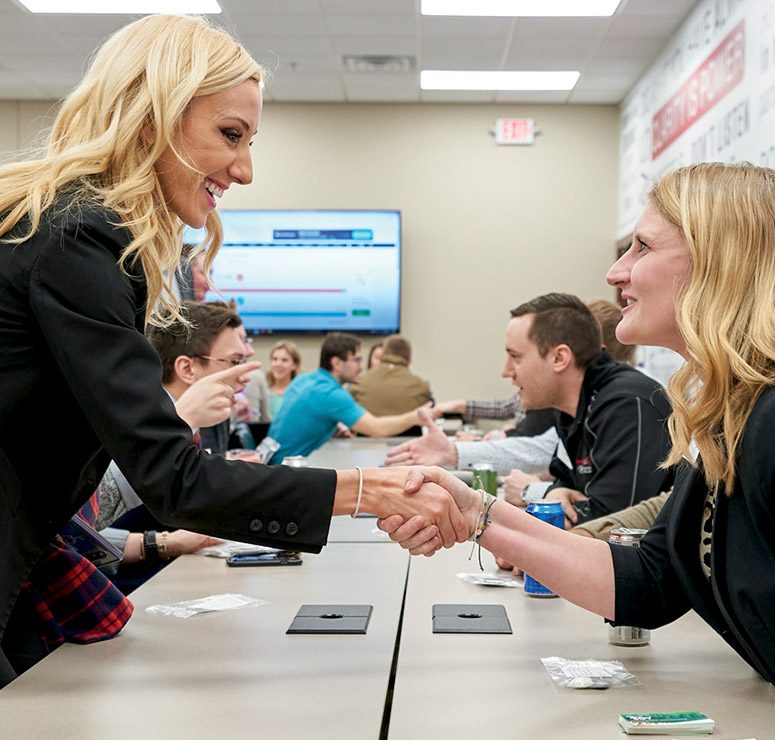 Northwestern Mutual is another business that has put a stamp of approval on employees participating in the YPN program. Managing partner Chris Schenkel believes that YPN membership aids in talent attraction and retention for its firm. Schenkel said, "The connections, relationships, civic engagement and development opportunities are a few of the reasons we encourage employees to get involved."
In addition to many full-time employees involved in YPN, Northwestern Mutual also has a large student intern population that takes advantage of the free 1-year membership offered to full-time students. "YPN is a fun way to make an impact and meet new people. It is an easy organization to encourage our YPs to join," added Schenkel.
While most YPN events are held before or after work hours, flexibility from employers during traditional working hours is always helpful. Bender said that as long as client needs are met, their firm offers flexibility to their employees. "Davenport Law strongly encourages its team to be involved in community programs that benefit the greater Sioux Falls area."
Young professionals agree with the impact and value of YPN. Clarissa Roemen, G.A. Johnson Construction, said that YPN has impacted her both personally and professionally. "I have made friends, but I have also seen places and met people I wouldn't normally be able to meet," said Roemen. "Every single person I have met in YPN is amazing. They each have offered an open hand to information about not only their company, but themselves. It has ultimately been the biggest influence on my career."
Many young professionals have used YPN as a springboard to further involvement in the Chamber and the broader community. Shortly after joining YPN, Karlie Solum took the next step and became a diplomat for the Chamber. "YPN is just the tip of the iceberg into the Chamber. After exploring more, I found that the Chamber is much more than ribbon cuttings and socials. The staff at the Chamber is truly working behind the scenes at all times for the members, ranging from advocacy, education and networking opportunities" said Solum. "The deeper you get involved with the Chamber, the more you understand the full benefits it provides to our community. The Sioux Falls area is truly better and more vibrant because of the work the Chamber does."