Member Resources
Manage your profile in the new Member Portal
Jami Gates, Greater Sioux Falls Chamber of Commerce
April 28, 2021
2 min read
As a membership-based organization, the Greater Sioux Falls Chamber of Commerce strives to be responsive to what you – our members – tell us you want and need. You have been telling us that you would like more options for managing your accounts online. We are excited to share that the Chamber has been adding features to our data management system and we now have more robust tools available for members.
You will find these tools on our website siouxfallschamber.com in the top right corner of the page under the "Member Portal Login" link. There is a lot of functionality in these tools, exclusively available to members.
Once logged in, you will see options to update your individual profile, set your personal communication preferences, pay invoices and change your username or password.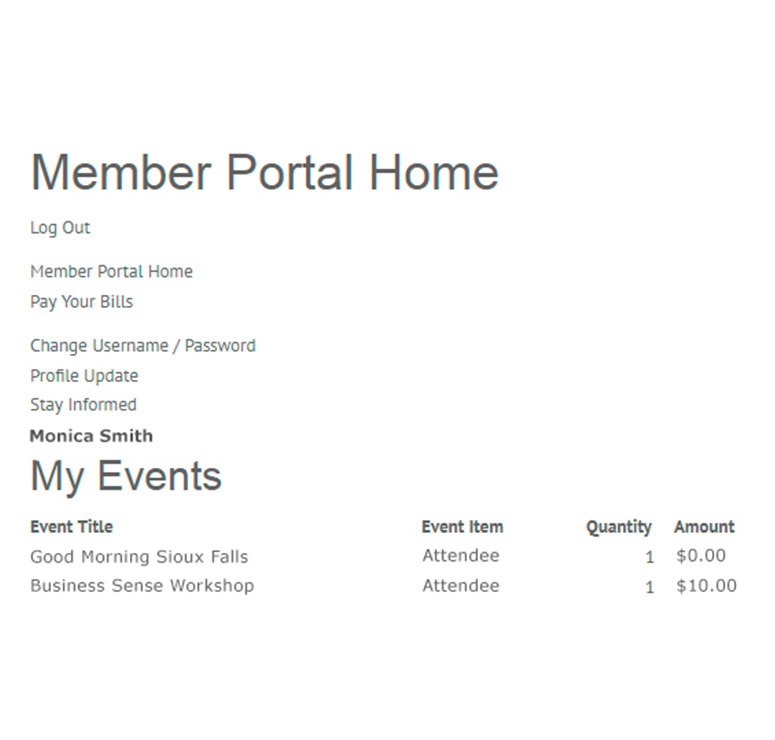 The Member Portal homepage also displays at a glance any upcoming Chamber events that you are registered to attend. If you are in doubt about whether or not you registered for an event you want to attend, the "My Events" section is a quick and easy way to confirm registration.
If you are the editor of your business account, you will be able to update your business listing, change or add directory category listings, pay company invoices, add a discount coupon and add a business logo or photo. As the editor, you will also be able to update profiles of other individual employees. For example, you may wish to add a new employee to email distribution list or change the status of an individual who has left your company to "former employee."
Once you have updated your personal information and communication preferences, please make sure to save your changes. Your request will be submitted for approval.
If you would like more information or assistance in logging into your record, please call our office at 336-1620. We will be happy to help you navigate the process.