Feature Stories
Dykhouse is Agribusiness Citizen of the Year
By Wendy Sweeter
January 5, 2022
7 min read
Dana J. Dykhouse has been selected as the 2022 Agribusiness Citizen of the Year by the Agribusiness Division of the Greater Sioux Falls Chamber of Commerce.
Banking was not always the career goal for Dykhouse, the long-serving president of First PREMIER Bank.
Growing up on a small family farm near Rock Rapids, Iowa, Dykhouse's parents were CPAs. His dad would say he needed something to do after sitting at a desk for eight hours, so they ran a small crop operation with cattle, a few hogs and Quarter Horses.
"There's no better way to grow up. I mean that sincerely," Dykhouse said. "I get to talk to a lot of student groups, a lot of graduations. I say the one thing that you learn about growing up on a farm is that you have responsibility for something other than yourself. I think that's something that's really lacking for kids."
Dykhouse went to South Dakota State University to play football and major in animal science. He had aspirations of going to vet school, but notes his grades were not good enough to pursue that career path.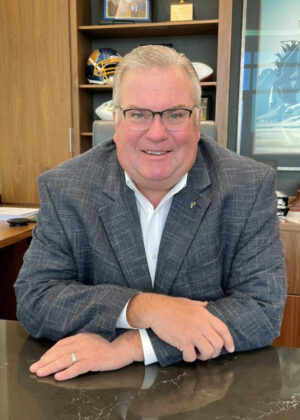 I say the one thing that you learn about growing up on a farm is that you have responsibility for something other than yourself.
"I wanted to be a veterinarian, but I discovered about my fourth year at SDSU you would've needed about double the grade point average and it was next to impossible to get into veterinary medicine school. It would've been easier to be a medical doctor than a vet at that time, so I had to find a different career route and it worked out," he said.
After graduating with his degree in animal science, Dykhouse and his wife, LaDawn, moved to Lincoln, Nebraska, where he got his first job out of college. While he was just looking for a job after graduation, his first job with Production Credit Association as a branch manager and ag loan officer prepared him for his years in the banking industry.
He notes he was working as an ag lender in the '80s during the farm crisis. It was the days of 18 percent interest and high leverage.
"It was a difficult time in ag lending. It was good experience as a banker to go through those types of times," Dykhouse said. "You want to make sure in the rest of your career you avoid that. Thankfully we have. It's been a real pleasant experience in banking for the rest of my career."
After a few years in Lincoln, the family moved to Sioux Falls when Dykhouse accepted a position with Western Bank as an ag banker for their Hartford, Humboldt and Colton branches. Through his experience at Western Bank, he had the opportunity to learn many aspects of banking.
He put his experience on the farm to work in his roles with Western Bank for 11 years.
"Whenever there was some area that needed to be fixed or an area that had a problem, I'd raise my hand and say I'll learn about it and fix it. It gave me a good background over those years of all aspects of banking, so when I had the opportunity to come here as president, I was really prepared for that, having seen a lot of different parts of banking," he said.
Dykhouse is now in his 27th year with First PREMIER Bank. When he started, the bank was about a $150 million bank with about 150 employees at five locations in eastern South Dakota. Today, it is about a $3 billion bank with about 2,400 employees at 16 banks in eastern South Dakota. It includes a credit card division, electronic funds transfer business and ATM service business.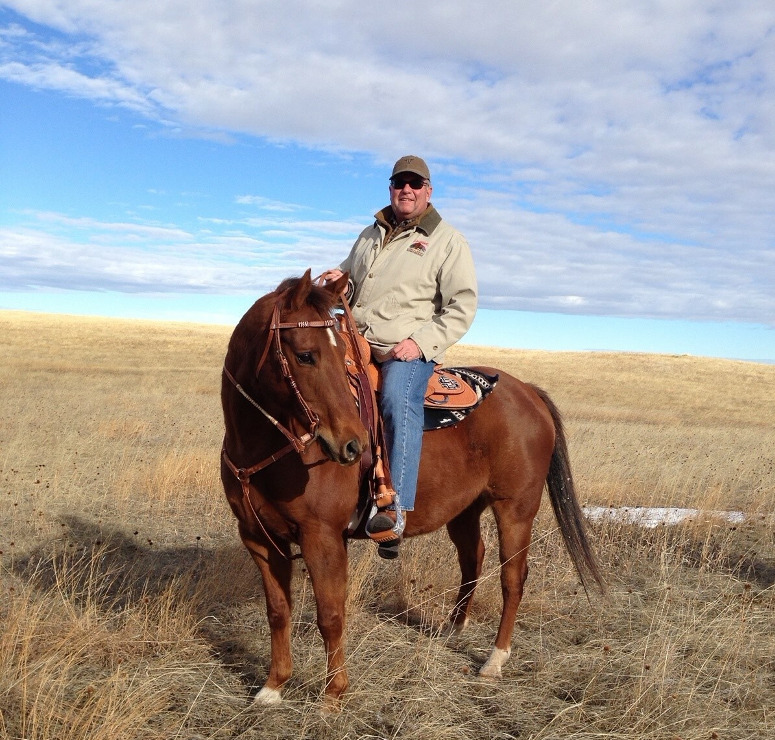 He notes banking has changed dramatically over the last 40 years. He remembers the days of counter checks and having to recognize the signatures on the check to determine whose account they should come out of.
Now, technology has taken over banking. Most of their customers interact with them by text message, the internet or other electronic means. Even though customers are interacting differently with the bank, relationships remain important.
"In my observation in 40 years of banking, they have changed the way in which they interact, but the relationship doesn't change. They still want to have that relationship with the customer and with their banker," Dykhouse said. "PREMIER's vision is, even though those ways of interacting and communicating and transmitting documents and money change, the relationship won't. That's a constant. That's what we look for."
In addition to his growing up on a farm and having multiple roles in banking, he credits FFA and his instructor who put him in public speaking contests as an instrumental event in his life that has helped him in his career.
"No matter what your job is, to be able to put your thoughts or words into a way in which you can convince other people of your plan, or of your goal, or of your vision is just critically important. When we did all those years of speaking contests, they helped really organize your thoughts and how to present yourself and present your ideas," Dykhouse said. "So an FFA speaking contest was a big deal to me."
Dykhouse will be formally recognized as the 2022 Agribusiness Citizen of the Year at the Mayor's Round-Up & Sale of Champions2022 Mayor's Round-Up & Sale of Champions on Jan. 28, 2022.
Agribusiness Citizen of the Year
Dana Dykhouse
Occupation: CEO of First PREMIER Bank
Family: Wife, LaDawn; son, Dan, and his wife, Kris, and their three boys, Bennett, Trace and Baylor; and daughter, Alana, and her husband, Josh Breske, and their two children, Lola and Bo
Hometown: Rock Rapids, Iowa
Education: Bachelor of science degree in animal science from South Dakota State University