News
Expanded parking coming to Sioux Falls airport
Chamber Staff
March 27, 2023
2 min read
Air travelers will see the early signs of construction this month at the Sioux Falls Regional Airport (FSD). Crews are scheduled to begin work on a new four-level parking structure, which will expand parking capacity at South Dakota's largest airport.
The new structure, with approximately 975 spaces, will stand where the current short-term and north long-term parking lots exist and include a skyway from the second level to the main terminal. The $63-million project is planned to be completed in October 2024.
"Our new parking structure will provide much-needed parking capacity for our passengers," said Dan Letellier, executive director of Sioux Falls Regional Airport. "We recognize the inconvenience this may cause during the construction phase, and are committed to keeping our passengers informed and making the process as smooth as possible."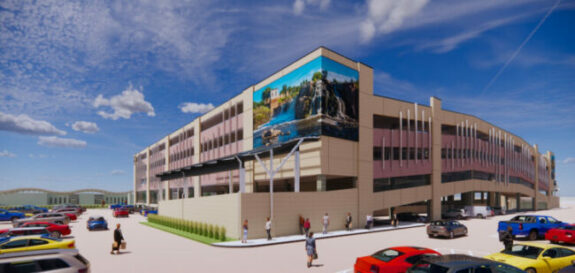 Due to the construction, parking will be limited with only 67% of the current long-term spaces and no short-term parking available. During the project, most travelers will need to use the Economy Lot. That lot will have an additional 500 spaces added this summer to ensure more parking is available for next winter. To minimize the inconvenience, the airport intends increasing the frequency of its shuttle service during construction to assist travelers in getting to and from the terminal and the lot.