News
Active Generations plans to expand
Mike Lynch
March 30, 2023
4 min read
"All Access" Community Appeals Campaign launches
Since 1968, Active Generations has been serving the needs of the maturing population. As Sioux Falls continues to grow and more people are retiring within our community, programs such as adult nutrition, social engagement, Day Break services and caregiver services will be in even greater demand. Minnehaha County projections show the active aging population will double by 2035.
A 2018 feasibility study revealed the current Active Generations' location on the west side of the city is not large enough for this anticipated influx of aging clients. Therefore, a new facility will be constructed to accommodate expansion of programs and services. Active Generations East, to be located near Arrowhead Parkway and Veteran's Parkway, will provide a greater reach to Sioux Falls residents and surrounding communities and ease the challenges for the many volunteers, especially those who assist with Meals on Wheels delivery.
On April 1, 2023, Active Generations launched their Greater Sioux Falls Chamber of Commerce Community Appeals campaign with a goal to raise $1.45 million. The Community Appeals Committee has vetted and endorsed the "All Access" campaign and the Chamber encourages its members to give strong consideration to support it.
Campaign chairs include Miles Beacom, President/CEO of PREMIER Bankcard, Inc.; Bill Gassen, President/CEO of Sanford Health; and Bob Sutton, CEO of Avera Health .
Beacom said this campaign is a celebration of the people who have built the Sioux Falls we know today. "Although it is impossible to properly thank them, the expansion of Active Generations is one way we can collectively honor them for their contribution."
Active Generations has a direct and positive quality of life and economic impact in our area. Available programs and services heighten social engagement for overall mental health while fitness classes/clubs and nutritional health enhance physical health. More than 750 volunteers help support Active Generations and its nearly 2,700 members.
Teaming up with Beacom and unified in their desire to assist Active Generations as leaders of their respective healthcare organizations, Gassen and Sutton affirm there is solid justification for a second facility.
"Demand for Active Generations' programs and services has increased alongside our community's growth and the existing facility is at capacity. This campaign is not to replace the current Active Generations facility, it is to add a second location because the need requires it today and for future generations," Gassen said.
"It's an honor to support Active Generations in fulfilling their essential mission to improve the quality of life for Sioux Falls-area aging population," Sutton said.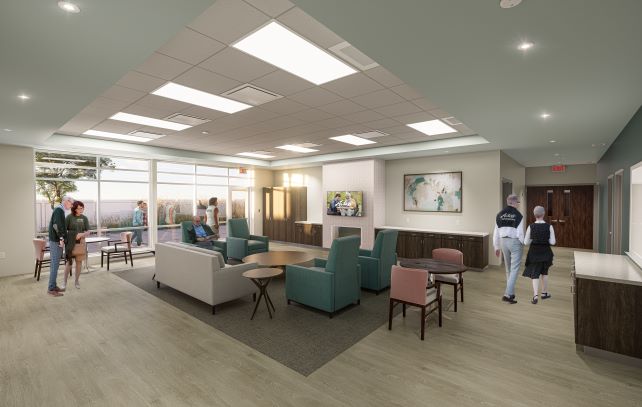 As aging brings on more risk for disease, the need for proper nutrition is paramount and directly related to risk reduction for hypertension, heart disease, diabetes, osteoporosis, obesity and falls. Twenty-seven percent of Sioux Falls seniors who receive senior nutrition, including both in-house diners as well as home-delivered participants, have four or more medical conditions. Eight percent of these participants have had a fall and injury at home that has given them a hospital stay and out of those having a hospital stay, 3% had a reoccurring hospital stay within 30 days.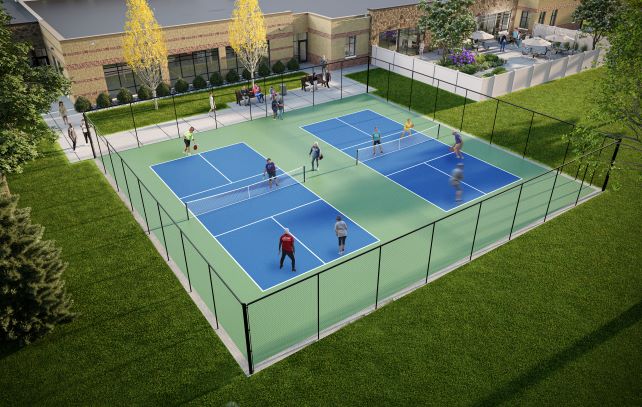 Human contact is an integral part of congregate and home-delivered meal programs. It is also an invaluable tool to combat loneliness and depression. Presently, 49% of Meals on Wheels clients live alone, so in addition to a hot and nutritious meal, deliveries also can serve as a wellness check. Thirty-five delivery routes throughout six counties provide 24,000 meals per month, serving clients Monday through Friday.
Active Generations adult care programs such as Day Break, Arise and Ceili Cottage provide caregivers relief from stress, anxiety and burnout, decrease employee absenteeism and increase workforce engagement. Day Break families average $13,000 in annual cost savings by their ability to participate more fully within the workforce.
Additionally, Active Generations offers guided care for those with dementia, Alzheimer's disease, and other diagnoses that don't allow individuals to be at home while their caregivers are at work or receiving respite care. The average cost per day for the 149 people currently being served is $65, compared to long-term care alternatives averaging $318 per day.
Active Generations President & CEO Gerald Beninga said the organization is a vital component to the Sioux Falls area and offers unduplicated services. "We allow loved ones to age in place, saving them thousands of dollars financially, and for their caregivers to remain in the workplace, which contributes to our vibrant economic development and workforce needs."