Feature Stories
Founding Member: Concordance Healthcare Solutions
Amy Smolik
March 16, 2022
4 min read
Change is constant in business. Throw in a global pandemic, technological advances and an evolving economy, and the Sioux Falls of 2022 looks vastly different than the Sioux Falls of 1922 or 1907, or even earlier.
Several long-established businesses in the area hold the designation as "founding members" of the Greater Sioux Falls Chamber of Commerce. This means they were early investors in the city's premier business organization and have maintained their Chamber membership for 100 years or more; through changes in name, location or even ownership. The constant has been their belief in investing in Sioux Falls.
concordance Healthcare Solutions
Much like how chambers of commerce build communities through the power of businesses working toward common goals, the creation of Concordance Healthcare Solutions brought the power of three legacy medical supply companies together to assist healthcare organizations across the country. Concordance is the only privately held national distribution company in the country.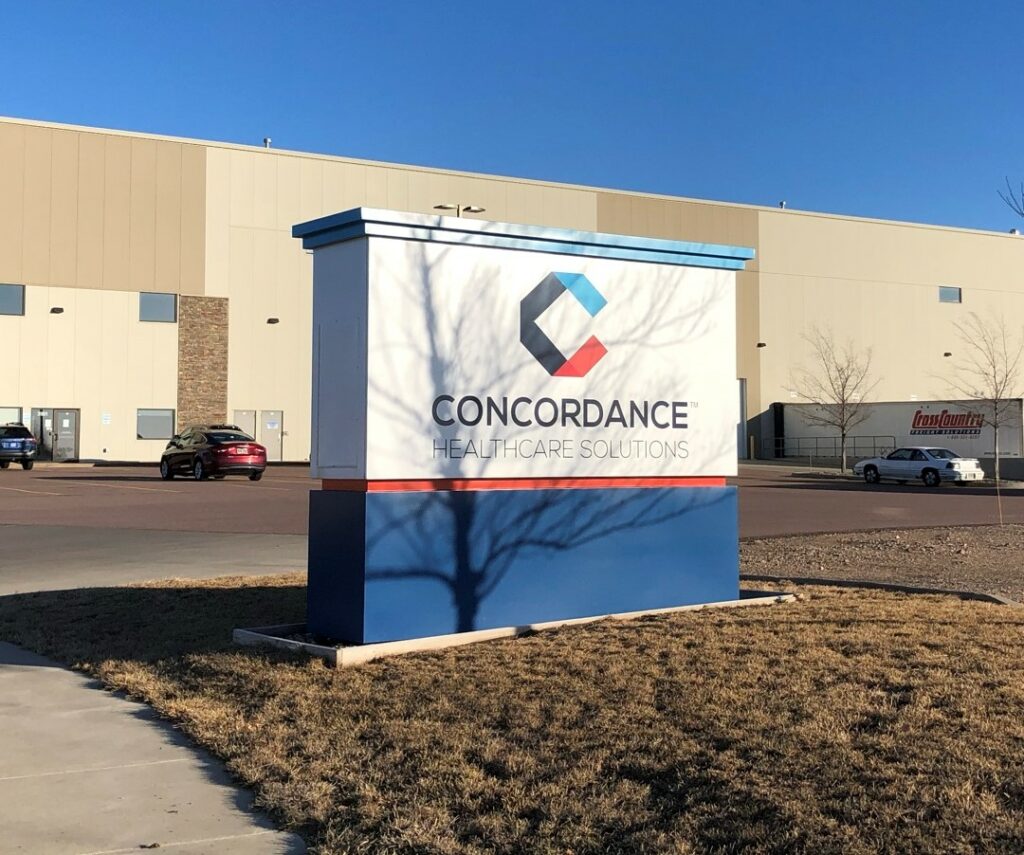 Who is Concordance? If you lived in Sioux Falls before 2016, you might recognize the name Kreisers. In 1905, Frederick Kreiser opened a pharmacy in Sioux Falls. Kreisers became a major regional distributor of medical and surgical supplies and equipment across the upper Midwest, offering a complete line of products to the care continuum.
Concordance Healthcare Solutions was formed in 2016 when three of the largest regional healthcare distributors in the marketplace — Kreisers, MMS and Seneca Medical — merged into one. Together they combined more than 175 years of experience in the medical supply industry. The company is headquartered in Tiffin, Ohio, and spans the U.S. with twenty distribution centers in 48 states, including Sioux Falls.
Corporate Account Manager Mike Young said the footprint of their customers is changing as well, often because of acquisitions and consolidations. When those companies cover a larger area, they want to work with suppliers who can also cover that same large area — part of the reason why merging the three companies into one made good sense.
"Consolidation is happening all over with hospitals, nursing homes and manufacturers," said Young. "Sometimes the only way to keep together is to expand your footprint."
At its largest point, there were approximately 120 Kreisers employees in Sioux Falls. Company-wide, there are more than 1,200 Concordance employees. Many employees who were part of Kreisers have worked for the company for decades.
"We built our company in the small towns of the prairie," Young said. "You call on hospitals, nursing homes and doctors' offices. The variety is fun and the people in small towns know our reputation and that they can count on great service."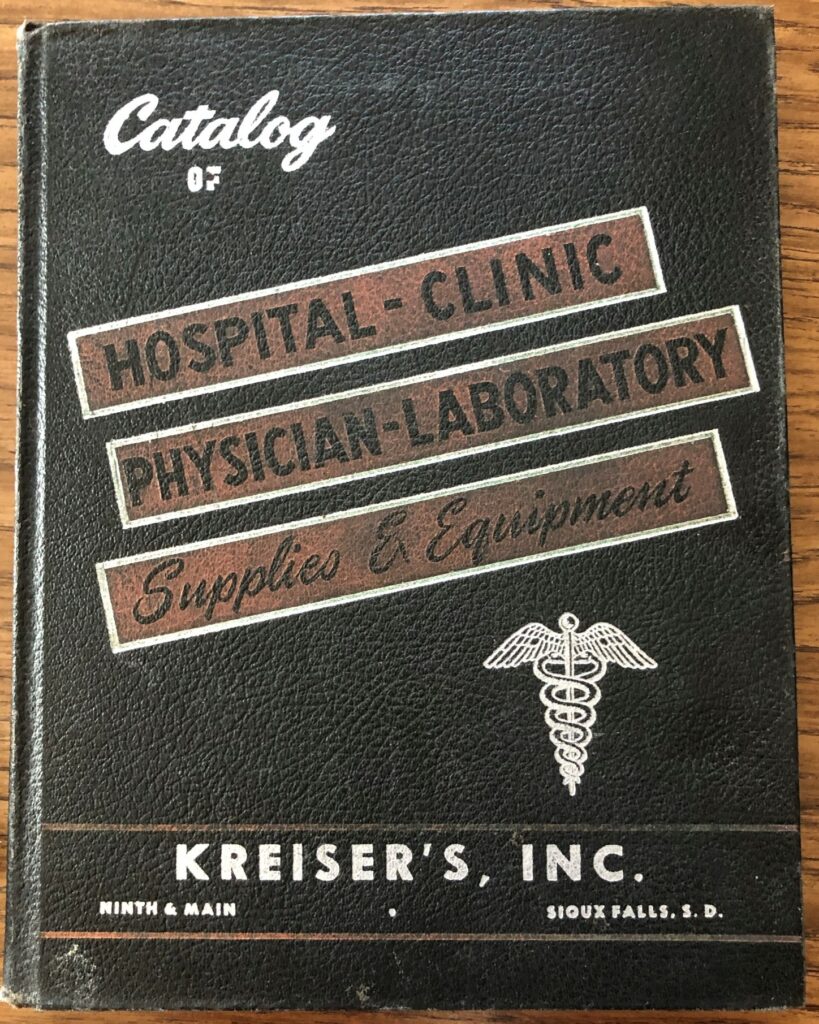 Concordance has had several locations in Sioux Falls over the years, starting out at 9th Street and Main Avenue. For 50 years it was located at 22nd Street and Minnesota Avenue, conveniently located between the city's two hospital systems.
Dave Larson Sr. is the grandson of Frederick Kreiser. He was the third-generation owner and he still has a son who works for the company. Larson retired after the merger and sits on the senior advisory board of directors. Larson was approached by the two other companies that became part of Concordance. While he wasn't looking to sell, he recognized that the timing was right to meet changes in the industry.
"Joining forces seemed the right thing to do," Larson said. "The medical supply industry has really consolidated over the years and there are fewer and fewer independent suppliers."
Catalogs from the early 1900s showed more than just medical products, however; everything from air compressors to heating pads were available to order. For many years there were retail stores in Sioux City and Rapid City, as well as warehouses in Billings, Montana, and Rapid City. Kreisers eventually focused on wholesale distribution. Kreisers also grew by acquiring other medical supply companies across the region, including locations in Billings, Sioux City, Fargo and Waukesha, Wisconsin, under Larson's leadership. Today the Sioux Falls office is located in the north part of the city.
Like many industries, the COVID-19 pandemic altered business as usual, especially for a medical supply company.
"It took us by surprise, but one of the things we prided ourselves on prior to the merger and after the merger was our ability to pivot quickly in terms of making adjustments," said Greg Huber, Vice President of Application Development.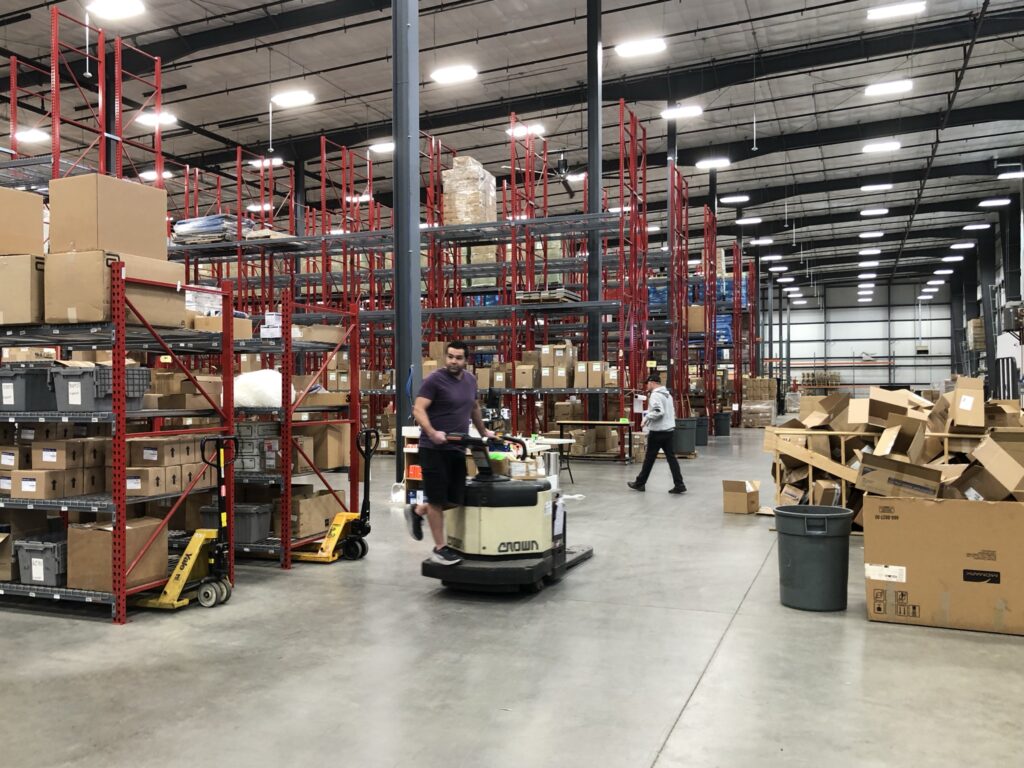 On the sales side, things changed as well, Young said. Reps were no longer making in-person visits. Instead, they helped ensure the pipeline of materials kept flowing and searched for products to meet their customers' needs.
"It's very challenging but also very fulfilling," Young said of his work in sales. "As a company, we know we're making a difference. We know we matter. The primary missions of what our companies do is to help people get better."
The company's mission is to "Positively Impact Lives." It's not just marketing buzzwords, however, Huber said.
"What it means is not just the patients we serve, veterans, nursing homes; it also means we want to positively impact the lives of suppliers and employees. It's so subtle and simple," Huber said. "It's not just about us. It's bigger than us."
Growing into a much larger business with the merger meant concern and fear at the beginning as people didn't know how changes would affect them. But management did a good job of being open and paying attention, Huber said. Building a new culture across multiple sites and different management styles doesn't happen overnight.
The company recently launched a new employee volunteer program called Concordance in the Community. Concordance employees are encouraged to share their time and their talents by volunteering in their respective communities. It's a company-wide initiative that has local impact, he said.
"We're changing as the industry changes. You have to have foresight to prepare and plan for it," Huber said. "That speaks for itself regarding Frederick Kreiser who in 1905 adapted to changes to enable the company to last that long."
Click below to read about another founding member.