Feature Stories
From barrier to bridge
Elizabeth Duffy
May 19, 2022
4 min read
DE&I Activator Series
Language as a connection point in business
Language differences can be a barrier, causing frustration and confusion. But at Gage Brothers Concrete Products, language is a bridge to connection. Over the past ten years, the leadership team at Gage Brothers has made themselves into a fully bilingual English/Spanish company.
According to a 2021 article in Forbes by Sonia Thompson, Spanish is the most common non-English language spoken in the United States, with 13 percent of the U.S. population speaking Spanish at home. With this increasing trend, businesses would be well-served to learn from those further along on the path.
Cassie Nicolai, vice president of HR and safety for Gage Brothers, explained that their company has people in as many departments and levels of positions as possible that are bilingual in English and Spanish. "We have people in management positions, HR positions, office positions and production positions," she said. "Anything we do as a company as far as communication is offered in both English and Spanish, whether that's a meeting, a training, a handbook, written materials, posted announcements, all of those things are always done in both languages."
While 50% of Gage Brothers' employees are Spanish-speaking people with varying levels of English skills, it has been important that representation is seen throughout all levels of the business. When current leadership speaks English, it takes intentional effort to recruit Spanish-speaking employees into leadership and management positions.
"Your default as an English speaker is going to be to do things in English, whether that's a training or a job posting about internal openings and opportunities," said Nicolai. "So every decision you make or new initiative you decide to do, you have ask: Did we make this available in both languages? Is this going to be accessible to Spanish speakers?"
Gage Brothers utilizes internal staff, as well as outsourced talent to ensure they are making everything accessible to Spanish speakers. Internally, they staff a translator who works on written translation and trainings. Additionally, they have an ongoing relationship with an experienced translator who can help via video chat with employee meetings or interviews. Gage Brothers also uses local translation services to fill in as needed.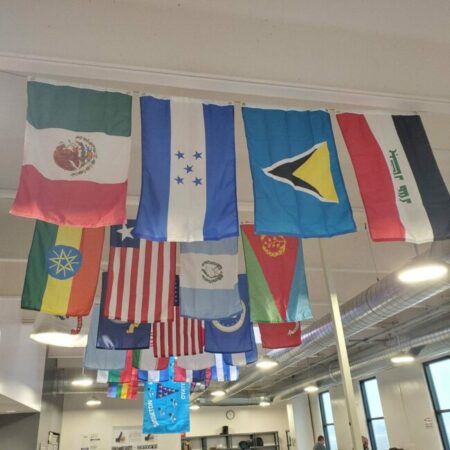 Marco Antonio Vega Solorio, architectural production lead, said, "Ayuda muchísimo que se hable el español ya que podemos tener mucha más comunicación entre todos y podemos expresar todas las cosas que deseamos decir ya que en muchas ocasiones decidimos mejor no decir las cosas y quedarse uno con alguna inquietud o alguna opinión o idea que podría ayudar a la compania ya se para lograr más producción o tener una compañía más segura y no lo hacemos por temor a que quisas no nos entiendan nuestro idioma y decidimos mejor no decir ni hacer nada aún cuando sabemos que es algo bueno productivo y benefico para todos."
[Translation: "It helps a lot to speak Spanish since we can have much more communication between all of us and we can express all the things we want to say, otherwise we decide it's better not to say things, and leave some concern or some opinion or idea unsaid, that could help the company, I know, to achieve more production or to have a safer company, and we don't do it for fear that maybe they won't understand our language so we decide better not to say or do anything even when we know that it is something good, productive and beneficial for all."]
In the past, Gage Brothers has offered English classes and Spanish classes to introduce employees to a secondary language, but it was more a company benefit for those who wanted to grow their skills than a true solution to a language barrier.
"It's not realistic to think that a person is going to become bilingual from going to that class," said Nicolai, "but it showed good faith that [Gage Brothers] values your culture and your language."
For businesses that want to become more inclusive around language, Nicolai warns not to expect overnight results.
"It has been a 10-year long journey for Gage Brothers," she said," But I would encourage other companies not to be afraid and to start taking steps towards that if that's one of their goals."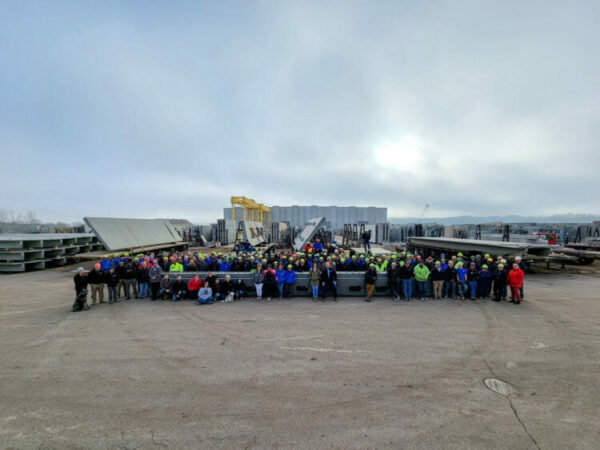 To begin, businesses should consider how jobs are posted, whether the company's website can be translated easily, and whether interviews can be done in the prospective employee's first language. It is also important to consider translation functionality when selecting new software vendors.
"Outsource whatever you need to hire translation services, and find materials that are in Spanish," advised Nicolai. "Then, the best thing that you can do is start putting together a plan for how to intentionally recruit or develop people who are bilingual to put them in leadership or trainer positions."
"Otro beneficio es que tenemos capacitaciones en español y gracias a esto poder obtener certificacións y capacitaciónes ya que entendemos todo al 100%," said Vega Solorio.
[Translation: "Another benefit is that we have training in Spanish and thanks to this we can obtain certifications and training since we understand everything 100%."]
While it takes time to become a bilingual business, there are many things businesses can do immediately to build connection among cultures. At Gage Brothers, the employee break room features flags from 25 different countries to represent the backgrounds of their employees.
"We like to use that as a just kind of like a visual display that we're proud of all of our team members and where they came from," said Nicolai.
Gage Brothers also includes employee features in their internal newsletter and recently updated their employee giving program. "We try to be aware of and support those things that we know that our team members care about," said Nicolai.
The four core values at Gage Brothers are Agility, Ownership, Endurance and Connection. "To us, connection means building communities, literally," said Nicolai, "But it's also building connections with our community externally and building a community here internally with our team members. To do that, you need to be able to communicate and connect with people in their own language."