Business Sense
Online reviews: Why you should care about them
by Kate Kotzea, Click Rain, Inc.
July 21, 2021
Online reviews are not always flashy and exciting, and quite honestly, they can feel like opening up a can of worms for a business. "Do we really want our dirty laundry aired in public? Do we really want to ask our customers to review us?" The simple truth is that you cannot make online reviews go away (even by ignoring them) but you can make them work for you. By treating online reviews as a vital touch point between your business and your customers, they can become a cornerstone of your marketing efforts.
Why care now?
Sioux Falls is, for all purposes, booming right now. Real estate developments, national businesses moving to town, top-ranked city awards—there's something new almost every week. State and city tourism numbers are flourishing, and just one look at the housing market shows the appeal of the Sioux Falls metro. All of this comes with great opportunities for local businesses to harness.
Current Sioux Falls residents have pent-up demand to do business locally, new residents are searching for places to patronize and tourists are looking for great spots to visit. This audience is eager and active. A common thread across all of these audience segments is that online reviews have become a core element in consumer purchase decision research. In fact, 84% of consumers trust online reviews as much as if they were coming directly from people. This is nothing new. Word-of-mouth advertising has been around forever, and this is just a digital format. At the end of the day people trust people.
"You cannot make online reviews go away but you can make them work for you."
How reviews can set you apart
An online review strategy doesn't need to be overwhelming. Nationally, Google accounts for 58% of the online reviews that are left for a business and read by customers. If you're just getting started, focus on Google and then expand out to other platforms. Below are a few ways you can use reviews to differentiate your company.
Local search results. Sioux Falls' new residents and tourists need to find things to do and places to go. A natural first place to start is Google. Think of the types of searches your company could show up for—"best coffee shop in Sioux Falls," "outdoor activity with kids in Sioux Falls." Google has a complex algorithm for how a business ranks in local search results but the biggest influences for your ranking are business service categories, business proximity to the searcher and online reviews. Google looks at three main factors when giving credit to reviews—sentiment, quantity and response. So provide great service, ask for reviews and then respond to them.
Free customer feedback. Spend time reading through reviews and seeing what customers are saying. What themes arise? Reviews are a great resource to have a pulse on how your customers are feeling and ways you can continually improve and exceed expectations.
Build loyalty and authenticity. Negative reviews aren't always bad for business, they are an opportunity to show some transparency and authenticity. Here are a few tips for developing a review strategy to respond to negative feedback:

Acknowledge the review and apologize.
Try to take the conversation off-line. This helps to correct a negative customer experience as well as resolve the issue out of the public arena. A great way to do this is to provide a contact email, for example, support@company.com.
Have pre-written responses. Doing the work prior to responding "in the moment" will help ensure the review response is calm and helpful.
Get Started
If you're overwhelmed on where to start, first go to Google and search for your business. Make sure you're showing up—if not, claim your Google My Business Listing.
If you want to get a baseline understanding of what customers are saying about your business, use our free review sentiment tool at trystratus.com. You'll see your average Google rating and keywords most often used in your reviews.
And finally, don't forget to ask your customers to leave you a review. The best things happen in this community when we ask.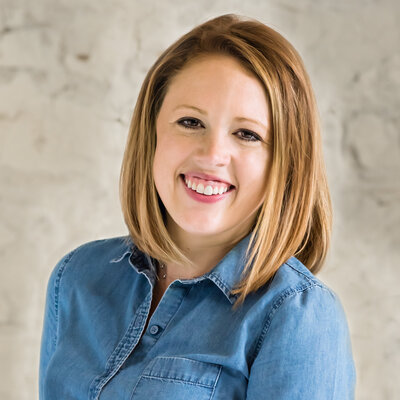 Meet the Author
Kate Kotzea
Kate Kotzea is the VP of Products & Services at Click Rain, Inc. She has spent her career in digital marketing finding ways to simplify the complex and to push the status quo. Raised in Sioux Falls, and now living here with her husband, three kids and two goldendoodles, Kate is honored to be able to work with regional businesses and be a part of their success and growth.