Member Voices
Meet a Member: Kali Trautman
Jennie Doyen
July 19, 2021
Kali Trautman is a senior event designer at The Event Company. Originally from Clear Lake, South Dakota she started her career in Sioux Falls after graduating from Augustana University with degrees in Sport Management and Communication Studies. Her family includes parents Dean and Karla, brother Drew, and her boyfriend, Kane. Through her role with The Event Company, Kali works with the Chamber behind the scenes to make the Crossroads Summit a great experience for all attendees.
1. How did you choose your profession?
I had the intention to start a career in the golf industry once I was complete with college. But, during my junior year, a mentor encouraged me to diversify my resume and try something slightly different for my internship during my senior year. With my experience in planning golf tournaments, she recommended I look into corporate event planning with the thought that the knowledge from each of those areas would only benefit each other. I found an internship with The Event Company and was hooked from there. What a choice that was!
2. What is your favorite type of event to plan?
My favorite event to plan is a corporate conference. I've always enjoyed the educational side of conferences and the value that they provide to guests. From the planning side, I like to push the envelope – finding new ways for guests to engage with the event and each other, for guests to have an opportunity to make a difference and to make conferences fun. I enjoy getting to work with speakers and help plan content. And thanks to our friends at Pinnacle Productions, I believe that a conference isn't complete without plenty of LED panels, lights and pyrotechnics!
3. What does a perfect day in Sioux Falls look like for you?
A perfect day in Sioux Falls would consist of a trip to the Falls Park Farmers Market, a round of golf at one of our great courses, a bike ride on the trails and a night on the patio at one of the breweries in downtown Sioux Falls.
4. What might someone be surprised to learn about you?
One of my favorite hobbies is baking – trying new recipes and perfecting old ones. I've been told my chocolate chip cookies are tough to beat. Taste testers are always welcome!
5. Why do you choose to be involved in the Chamber?
I, along with our team at The Event Company, choose to be involved with the Chamber because we believe in the Sioux Falls community and supporting its members. We appreciate the opportunities that the Chamber provides to build our business and invest in our community. Sioux Falls allows us to do what we love and we believe in putting it back into our community.
6. What is a skill that you'd like to learn and why?
Over the last few years, I have grown a deep appreciation for graphic design and would love to learn more. Not only would it be of benefit to my career, but I love finding an outlet for my creativity.
7. What is the best piece of advice you have received?
My mom is my biggest role model and one of the pieces of advice I remember hearing as a kid, and I think of often now, is that life isn't fair, but you should be. Life is going to include moments that will be frustrating, upsetting and disappointing, but there is never justification to take those feelings out on others. I believe that kindness goes a long way. It's a small line, but one that guides me frequently in many scenarios.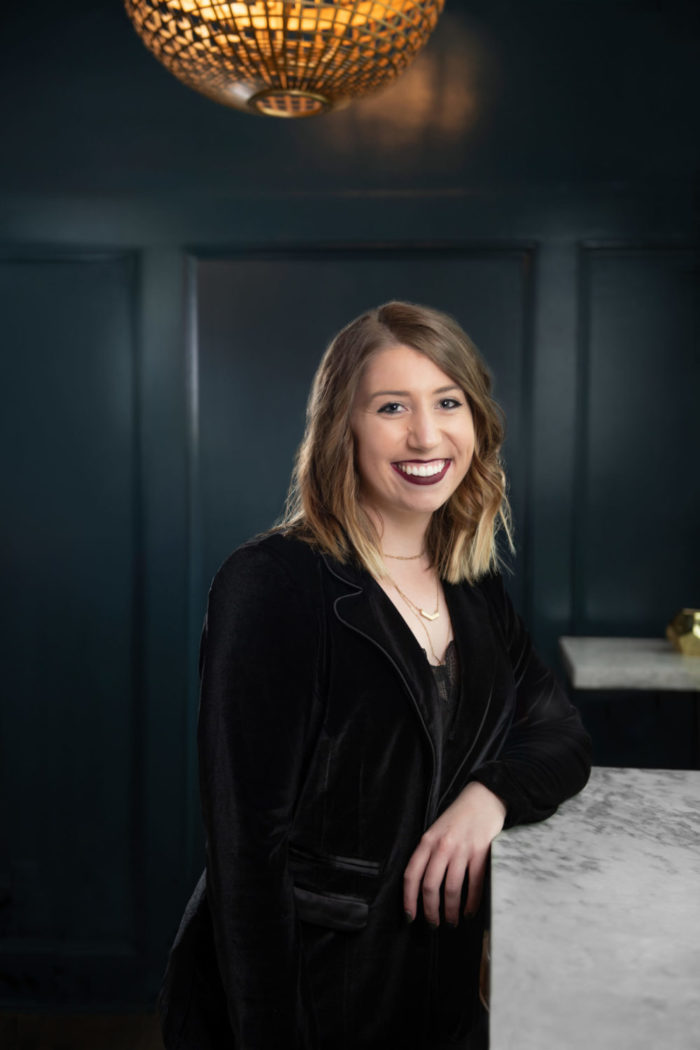 8. What is a technology tool or app that you love?
There are so many options for technology in the world, but from a work perspective, it would have to be our mobile giving platform, GiveSmart. Not only is it a user-friendly platform, but it also provides such an impact for our clients to assist in their fundraising. Many have seen a large increase in revenue, when moving towards this online option. I am extremely thankful for a platform that allows so many impactful organizations the ability to continue their missions!
9. If you could witness any event of the past, present or future, what would it be and why?
I would love to be able to experience SXSW at some point in the future. It's such a dynamic event with a wide variety of topics, conversations and speakers, that make it an event so many people want to be a part of. It holds true to what a conference should be – a place for discussion, new ideas and growth. Our team has taken inspiration from SXSW for some of our own event elements and I would love to be able to take it in myself some day!
10. Make a prediction! What change(s) do you expect might happen in our community in the next five years?
I expect that Sioux Falls will continue to grow into one of the most dynamic communities in the Midwest over the next five years. From the event industry, I expect that Sioux Falls will only become more appealing as a wonderful host site and destination for a variety of events and activities!
Meet a Member is a recurring feature that introduces you to a Chamber member, volunteer or staffer. It appears in print in each issue of Chamber News magazine under the title Five Questions.
Online, we don't limit our curiosity.