Advocacy
Pro-business candidates needed
By Debra Owen, Greater Sioux Falls Chamber of Commerce
July 14, 2021
3 min read
Support workers seeking to serve in public office
With the 96th legislative session behind us, it is a good time to communicate about an issue your Chamber volunteer leadership has discussed over the last few years. In a nutshell, it is the desire to see candidates and public office holders who will work to ensure our region continues to have a pro-business environment.
At the request of leadership, the Chamber has expanded our efforts in the field of public policy. One such addition is the Legislative Scorecard, which is published in our Annual Legislative Report. Another addition is the creation of a political action committee called, BIZPAC. But the desire to ensure our economy remains robust has led to broader initiatives as well.
How do we encourage the best individuals to serve in public office?
We need elected leaders who support business-friendly policies and who understand the importance of a strong economy to maintaining our excellent quality of life. The question then is this: how do we encourage the best individuals to serve in public office?
Serving in the state legislature, for example, requires the individual to leave home and employment for more than 40 days a year. This is time away from family, personal activities and job-related activities. Moreover, there may be additional days away from work outside of the regular session to serve on an interim study committee. For those who serve in leadership of the House and Senate, the responsibilities and time away from their employment is even more significant outside of the traditional 40 days of the legislative session. This is a price many South Dakotans cannot afford.
Local office holders are not required to be away from home for such a long period of time, but their service can be just as demanding, with weekly meetings and hours dedicated to listening and responding to their constituents.
Our business community has begun to respond. There are several employers in our community who have committed to support their employees serving in public office by continuing pay and not requiring legislative time to serve as vacation time. In addition, there is flexibility extended to the workday as legislative weeks are four-day weeks and not five-day weeks. This allows individuals to get caught up at work. The key is providing flexibility for your employee to serve.
If you have an employee who expresses an interest in seeking elected office, or an employee you believe might be well-suited to public service, I encourage you to have a conversation with them about ways you might be able to support their efforts. Whether it is a local position, like the county commission, school board, city council, or a state legislative seat, please considering investing in your employees venturing into the arena of public service.
To those employers who already have employees serving in public office – thank you! Please share your experiences with other business owners and managers, so they too can explore ways to do the same in their organizations.
The Greater Sioux Falls Chamber of Commerce appreciates the service of our elected officials. Please support and encourage business-friendly policy makers for public office. Next year is an election year, let us work together to keep a good thing going and keep our economy moving forward.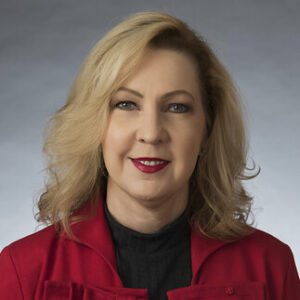 Public Policy Director
Debra Owen
Greater Sioux Falls Chamber of Commerce