Feature Stories
Scott Family honored as 2023 farm family of the year
Wendy Sweeter, for the Greater Sioux Falls Chamber of Commerce
January 9, 2023
4 min read
Jordan Scott grew up in farming, but it has only been his full-time job for the last seven years.
Jordan and his wife, Samantha, and two sons, Lincoln, 3, and Dane, 1, have been named the Farm Family of the Year for 2023. They were selected for the honor by the Agribusiness Division Advisory Council of the Greater Sioux Falls Chamber of Commerce.
Scott was raised in Valley Springs, South Dakota and attended school in Hills, Minnesota. After graduating from high school, he worked a number of different jobs in Sioux Falls before coming back to farm with his parents, Kevin and Jannell, full time.
"It takes a good chunk of work and a good cash flow to support another family on the farm so there has to be something for another person to do when you come back to the farm. It finally got to that point and Dad asked me to come back," Scott said.
Seven years ago, Jordan and Samantha bought an acreage located about two and a half miles west of his parents.
"We run our shop and most of our equipment is stored here at my place. This is kind of the home farm now," Scott said. "My dad had an older shed that blew over and we had this one here, so we put a little money into it so that's our shop now."
They worked to pour a concrete floor and insulated the existing building to make it a useable shop for their farm equipment.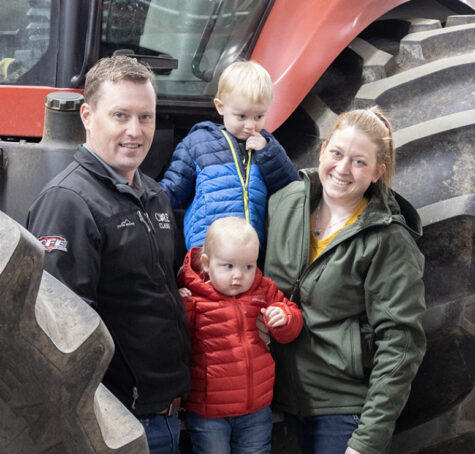 The fall of 2022 was a fairly smooth one for the Scott operation. Harvest on their nearly 1,400 acres of corn and soybeans went quickly, with no weather delays and few equipment breakdowns. This allowed the Scotts to get fall fertilizer on all their ground. They were also able to get their minimal tillage done on the cornstalks.
"We don't do a lot of heavy tillage, but just enough to break up some cornstalks so they break down over the winter," he said.
With harvest done and fall fieldwork complete, the Scotts are working on equipment maintenance and planning for next year. This includes tasks like completing year-end taxes, deciding on what seeds to plant for next year and buying inputs, like chemicals, for the next growing season.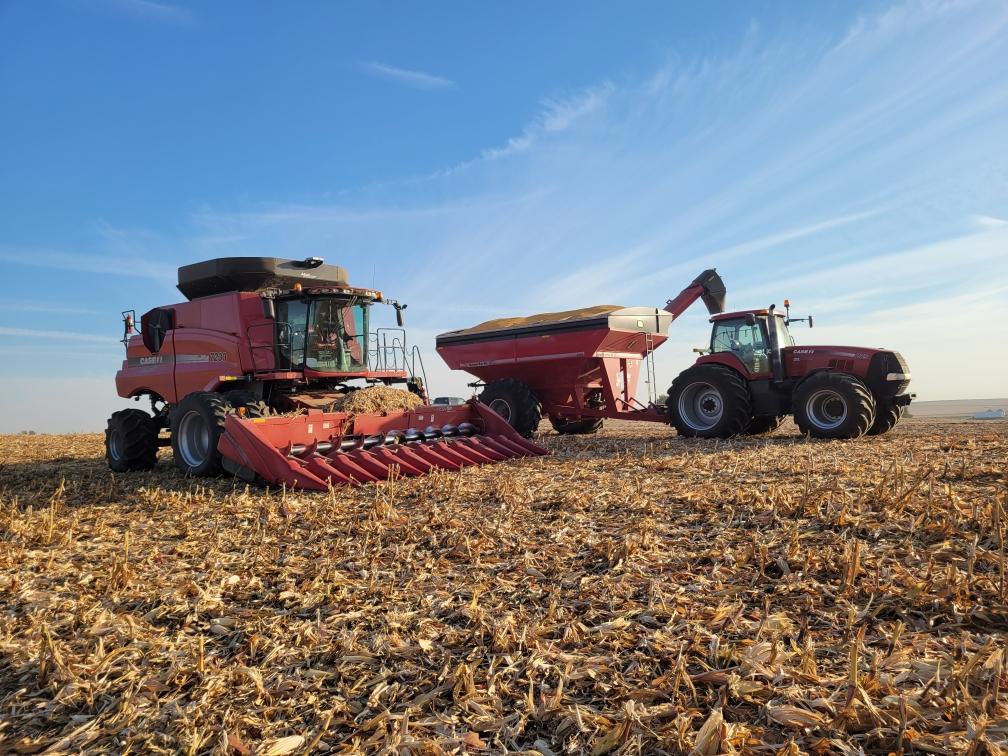 When choosing what varieties or hybrids to plant the next year, Scott and other farmers consider factors such as past performance of the seed, pest resistance, different chemicals needed, availability and cost. While they did not experience any supply chain issues in 2022, Scott heard from other producers in other parts of the country that faced that challenge this year.
"When you're making a seed decision, we're often making a chemical decision at the same time. It correlates hand in hand," Scott said. "You have to be thinking ahead quite a bit, especially with supply chain issues."
In addition to preparing for next year's growing season, Scott keeps busy with the South Dakota Soybean Association. He has been on the board of directors for five years and has served as president for the last two years.
Jordan Scott's father, Kevin Scott, recently served as chair of the board for the American Soybean Association, a position he termed out of in December 2022. Jordan followed in his dad's footsteps and joined that board in December.
"It's kind of cool to not only be farming with Dad, but doing the same policy work as well," he said.
Serving on the association boards, Scott works on public policy issues that come up in Pierre or Washington, D.C.
"Policy is starting to make more farming decisions for us," Scott said. "Farmers are busy, but it's important stuff, especially in D.C. with EPA and all the regulatory issues going on."
One of the ways Scott works to influence policy makers is through education and exposure to farming operations. Last fall, their farm hosted 15 people from the Philippines. The visitors saw how farming operations work in the United States.
"It's things like that that are important on the world market. The general public doesn't know that we're building these relationships with people around the world to show where their products come from. It's a big deal for them and it's a big deal for us," Scott said.
2023 Farm Family of the Year
The Scott Family
Valley Springs, South Dakota
Jordan and Samantha Scott, Lincoln (3) and Dane (1)
Crops: 1,400 acres of corn and soybeans
The Scott Family will be honored as the 2023 Farm Family of the Year at the annual Mayor's Round-Up & Sale of Champions on January 27, 2023.