Feature Stories
Seventy years of resettlement
Teresa Schreier
January 14, 2022
4 min read
DE&I Activator Series
LSS welcomes refugees to South Dakota
In the wake of World War II, Congress enacted refugee legislation to allow the resettlement of over 250,000 Europeans who had been displaced from their homes. In 1948, Lutheran Social Services (LSS) became South Dakota's first and only resettlement agency when they formally resettled a group of Lutherans from Lithuania.
Since that time, the places refugees flee from have changed based on which part of the world is experiencing conflict, but many of the key components have stayed the same. For one, LSS continues to be the only agency in South Dakota to provide resettlement services, in furtherance of its mission to serve. Unfortunately, the other consistent factor is the increase in the number of refugees in the world.
According to the Immigration and Nationality Act, a refugee is a person who "generally, has experienced past persecution or has a well-founded fear of persecution on account of race, religion, nationality, membership in a particular social group, or political opinion."
In other words, refugees are fleeing imminent danger in their home countries.
"People can have less than 24 hours' notice before they have to leave their home, and they often have family members who've been killed," said Rebecca Kiesow-Knudsen, chief executive officer of LSS. In short, no one hopes to be a refugee.
Even though a person flees their home country, it's unlikely they will be resettled in another country.
"Less than 1% of the world's refugees ever get resettled into a third country," said Kiesow-Knudsen. "Most people stay in their refugee camp or stay in that second country until the conflict subsides and then go back home."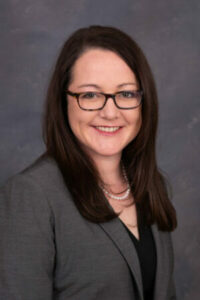 We have a very supportive business community and a long track record of working with employers here to place people into employment.
For that small percentage of people who can't return to their home countries, being resettled isn't as simple as raising a hand. There are international, national, state and local funnels to pass through before resettlement can occur. The extensive process can take anywhere from 18 months to 18 years.
"In the United States, we have a family reunification program. Most cases that come into South Dakota are connecting with family that are [already] here," said Kiesow-Knudsen. "We want to make sure that people are positioned for the best chance of success in their new communities. We find that if they are surrounded by others from their same ethnic background, same language and especially their family, they're going to be more successful."
The great news for South Dakota employers is that refugees are eligible for employment from the first day they arrive. LSS helps each refugee find employment, coordinates housing and provides extensive community orientation.
"We have a great network of volunteers who serve as mentors who come into our English language classrooms and help students with their English language skills," said Kiesow-Knudsen. "We have a very supportive business community and a long track record of working with employers here to place people into employment."
LSS gets calls from businesses seeking employees every day, but there are not enough refugees resettling in South Dakota to fill the open positions. Businesses who are fortunate enough to employ refugees understand that the challenges of language barriers and learning new social cues are far outweighed by the incredible work ethic and loyalty displayed by refugee employees.
"We understand the value and importance of a culturally diverse workforce and are working in a number of ways to ensure our employees represent the communities we serve. Hiring refugees is just one step we've taken to bring diverse experiences and perspectives to our organization, and we've seen the positive impact on both employee engagement as well as our culture," said Natasha Smith, head of diversity, equity and inclusion at Sanford Health. "We want every employee to feel like they belong here and are contributing to our vital mission of bringing health and healing to our patients."
LSS assists with cultural integration, matching each refugee family with a volunteer mentor who can acclimate them to American cultural traditions. Other volunteer opportunities include teaching English language classes, which is critical for refugees, half of whom are children, to enjoy long-term success in the Sioux Falls community.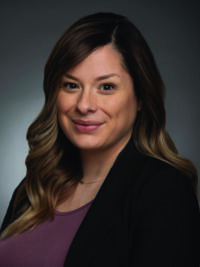 With our friendly nature, business-friendly environment, and quality schools, South Dakota is nationally known to be a great resettlement site. Taking the time to gather accurate information about the process is key to maintaining a welcoming community.
"This is probably the most controversial program that we have in the agency," said Kiesow-Knudsen. "But I always appreciate when people take the time to call and ask their questions."
For more information on refugee resettlement or to volunteer, contact Lutheran Social Services.