News
The 2023 Sioux Empire Livestock Show
Jennie Doyen
January 17, 2023
2 min read
The Agribusiness Division of the Greater Sioux Falls Chamber of Commerce organizes and hosts the Sioux Empire Livestock Show each January at the W.H. Lyon Fairgrounds. The 2023 show will kick off on Tuesday, Jan. 24 and run through Sunday, Jan. 29.
Now in its 70th year, the show features more than 1,000 agricultural exhibits throughout the week of the annual event. People travel from around the country to buy and sell purebred cattle, watch the market livestock shows and visit the trade show.
The trade show is set up on the north side of the Expo Building and runs Wednesday and Thursday, Jan. 25-26. The event features exhibits ranging from agricultural products, animal supplies and agricultural services to western clothing boutiques, and home goods essentials. Attendees can visit with industry experts from across the nation.
All events associated with the Sioux Empire Livestock Show are free to attend. Whether you are returning to your agricultural roots or getting your first introduction to South Dakota's largest industry, the Livestock Show is a fun way to support ag in our area.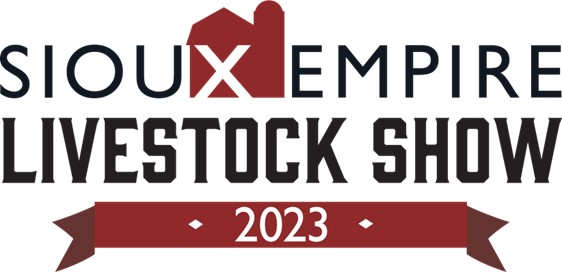 Mayor's Round-Up & Sale of Champions
The Mayor's Round-Up & Sale of Champions is the culmination of the Sioux Empire Livestock Show. Business leaders from across the community gather to show their support for the ag industry by participating in a dinner, livestock auction and silent auction.
The program features a presentation of the Supreme Champion bull and heifer from the week's purebred shows, an auction of the best market livestock and recognition of the 2023 Farm Family of the Year and the 2023 Agribusiness Citizen of the Year. In addition, a silent auction featuring items donated by local businesses will be held. All proceeds from the silent auction go to fund scholarships for youth exhibitors.
The Sale of Champions is a big incentive for youth producers to attend the Sioux Empire Livestock Show. In 2022, more than $80,000 in premiums was paid out to 25 market livestock producers. A successful Sale of Champions encourages these youth livestock exhibitors to return to the Sioux Empire Livestock Show, as well as pursue a career in the agricultural industry.
As a business, when you participate in the Sale of Champions, you demonstrate your support for agriculture. Buyers who participate in the Mayor's Round-Up & Sale of Champions are paying a premium to the market livestock producer. This means you are not purchasing the animal on which you are bidding, rather the dollar amount is in addition to the market price they receive for their animal.
Livestock premiums can be purchased by cooperative bidders to increase buying power. Partnering with another business is a great way to bump up the premiums for the young producers. Contact a member of the Chamber's Agribusiness Division if you would like more information on how to partner.