News
The power to change a story
Jennie Doyen
September 8, 2022
3 min read
The Sioux Empire United Way (SEUW) will kick off its annual fundraising campaign on September 12-16, 2022. A full week of activities are planned, which will celebrate the good the Sioux Empire United Way does throughout its four-county footprint.
The week kicks off on Monday with free coffee at five Scooter's Coffee location around town. The following days include donut deliveries to partners, tours of SEUW-supported agencies, and the launch of a SEUW special-edition beer from Severance Brewing Co.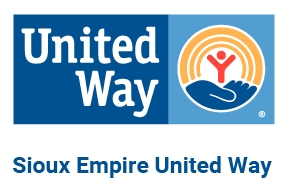 "Sioux Empire United Way plays an important role in helping make the Sioux Empire such a wonderful place to live and work. As our community grows, I want to continue to spread the message of this important work. I also want to show my appreciation for the support of our current leaders, volunteers, agencies and donors," said volunteer campaign chair Monie Siemonsma. "Whether you are a long-term SEUW supporter or are looking for a new opportunity to get involved and give back, I hope I can connect with you throughout the 2023 campaign."
In 2023, SEUW will support 39 agencies and 80 programs, impacting the lives of children, vulnerable adults and people in crisis. In the past year, through the support of donors in the community, SEUW has:
Helped 185 children access preschool programming
Provided 827 individuals escaping a domestic violence situation with a safe shelter
Provided 109 individuals in need of care and supervision during the day with adult services
Provided 11 families and 467 individuals with housing and case management services
Delivered books to more than 10,000 children through the Dolly Parton's imagination library program.
The Power to Change a Story is the theme for the 2023 campaign. It points to the impact that each individual donor can have on the lives of friends, neighbors and strangers in their community. For details on all of the activities planned for kickoff week, or to learn more about SEUW in our community visit the Sioux Empire United Way website.