Feature Stories
Training tomorrow's health care workers
Jill Callison, for the Greater Sioux Falls Chamber of Commerce
February 28, 2023
10 min read
Employers and educators work together to meet a growing need for skilled employees
Health care providers are by far the major employers in Sioux Falls. The industry must constantly add to its workforce to continue thriving and providing essential patient care.
Higher education, tasked with supplying a knowledgeable workforce, must constantly evolve and expand to meet health care needs.
The close working relationship that has developed between health care systems and the state's universities, the Sioux Falls School District and related groups like the Greater Sioux Falls Chamber of Commerce focuses on meeting those needs with educational offerings that look to the future.
That requires a certain nimbleness on the part of the state's educators.
If we're going to expand the number of individuals to train, we have to get creative.
Two years ago, the South Dakota Board of Regents commissioned a study to determine if course offerings matched statewide needs.
"To no one's surprise, the whole area of health care was a big gap we have in number of graduates we produce in terms of the workforce needed in the state of South Dakota," said Dr. Brian Maher, executive director of the South Dakota Board of Regents, which oversees the six public universities.
Sanford Health employs roughly 40,000 people system-wide, with the highest demand for registered nurses, licensed practical nurses and patient support such as medical assistants and nurse aides. Other major needs include the areas of medical lab and surgery technicians and other technical fields.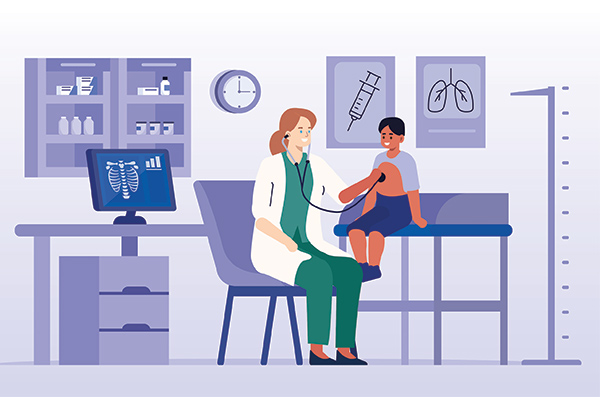 "Look at Southeast Tech, they get far more applications than they have training seats," said Diana VanderWoude, system vice president of leadership, education and development with Sanford. "Look at (South Dakota State University) with waiting lists for nursing. SDSU can't take any more nursing students on both the Sioux Falls and Brookings campuses. If we're going to expand the number of individuals to train, we have to get creative."
As president and CEO of Avera McKennan Hospital & University Health Center, David Flicek monitors the need for health care workers. The Avera system employs 20,000 people across its entire footprint with roughly one-third of those employees in the Sioux Falls area.
"We could always use more nurses and those with technical degrees such as medical lab techs and surgical techs," he said. "Nursing homes also are always looking to recruit great staff. Outside of Sioux Falls, all of those communities are in need of physicians."
Heath systems and higher education have a joint mission, Flicek said.
"I think we have mutual goals in that the workforce is going to be the dominant issue for health care providers and thus higher ed will need a place for them to get great clinical experience," he said. "I do think the future is being nimble and thinking differently in how to hire the health care workforce, just given how broad it is."
One factor in determining future workforce needs is the ongoing exit of baby boomers, VanderWoude said. About 14 percent of the collective workforce at Sanford Health is 61 or older. A deeply concerning trend, however, is that about 35 percent of high school graduates in the Sioux Falls school district don't immediately pursue post-secondary education.
That exacerbates the worker shortage since most jobs in health care require, at a minimum, courses for certification.
"It diminishes the entry into the workforce we need so desperately," VanderWoude said. "We have to focus on traditional and nontraditional students. It's a talent pipeline we're going to need to help sustain us for the future."
Responding to demand
Within Southeast Technical College's mission of meeting the region's employment demand, an already-strong focus on health services has increased in recent years, said Dr. Bob Griggs, president since 2016. The demand comes not only from Avera and Sanford but hospitals in Huron and Rapid City and the nursing homes and long-care assisted-living facilities in Sioux Falls and the area.
"There are over 1,000 job openings in health care just in the Sioux Falls labor market," Griggs said. "It shows the critical workforce shortage in skilled health care professionals."
A number of the new programs that we have offered are in response to and direct consultation with the local and regional demand
To meet that need, Southeast Tech offers programs for medical assistants, dental assistants, respiratory therapists, pharmacy technicians and, just this fall, community health workers who assist patients leaving a hospital to navigate their future needs. Paramedical science is another new program, while a neurodiagnostic technician program is starting up again. A program for behavioral health technicians, suggested by Avera, will begin this fall.
"A number of the new programs that we have offered are in response to and direct consultation with the local and regional demand," Griggs said. "We are very fortunate to have both Sanford and Avera working with us on a number of programs."
Creation of the Health Sciences Clinical Simulation Center (HSCSC) in the former Zeal Center for Entrepreneurship is a direct response to area health care needs, Griggs said. The building, once used to incubate new businesses, is ideal for an environment to offer true-to-life health care training and simulations. It will open in January 2024 and allow expansion of multiple Southeast Tech programs.
Avera, Sanford and Forward Sioux Falls donated $5.6 million to Southeast Tech to fund the simulation center. A $4.5 million appropriation by the South Dakota Legislature in 2022 was signed into law by Gov. Kristi Noem. It also serves as an example of how cooperation between multiple entities can meet an area's needs.
Participants in establishing the simulation center include the Greater Sioux Falls Chamber of Commerce, the Sioux Falls Development Foundation, Forward Sioux Falls, the City of Sioux Falls, Startup Sioux Falls, Southeast Technical College, the Sioux Falls School District, Avera and Sanford.
To make it happen, the city leased the former Parks & Rec building to Startup Sioux Falls so the organization could move out of the former Zeal building. The Chamber and Sioux Falls Development Foundation are leasing the former Zeal building, which abuts Southeast Tech, to the college. Avera and Sanford are funding the building remodel, ensuring it suits the HSCSC's needs. Southeast Tech has the option of buying the building in five or 10 years while making lease-to-own payments now.
Griggs describes the partnerships that allowed the HSCSC to come into being as "an absolutely great story."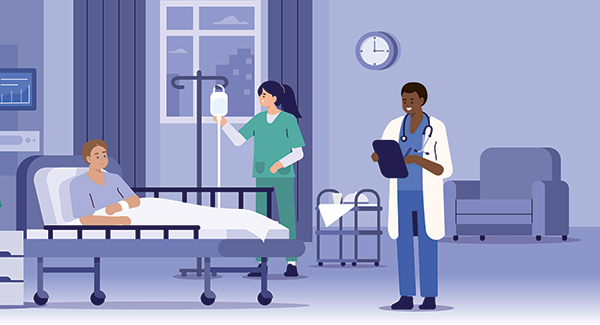 The HSCSC will extend Southeast Tech's reach beyond its student enrollment. Since the college offers a program that gives high school students dual credit toward higher education, enrollment in that area will increase, said Kristin Possehl, STC's dean of curriculum & instruction for health. "They come here for 'scrub camps,' and (simulations are) always more interesting to them," she said. "We'll have a trauma emergency simulation room, and we should be able to partner with the military on mass casualty situations. We'll have a much larger surgical tech operating room suite, and we'll be able to increase enrollment in that program and a couple other programs. Without that space we would not be able to do that."
It is difficult to give exact numbers for enrollment increases before the HSCHS opens, Possehl said. STC does plan to expand the surgical technology, invasive cardiovascular and nursing programs.
At the public universities, the University of South Dakota is expanding its nursing programs, particularly on its Sioux Falls campus. SDSU's nursing programs are full, Maher said, both in Brookings and Sioux Falls and also in Aberdeen and Rapid City. "I think one of the areas that probably is a little bit neglected is a Bachelor of Science in Nursing," he said. "That's certainly an area where we are emphasizing growth."
Both Avera and Sanford have programs to allow high school students to earn dual credits while learning about careers in health care. The Avera Academy is part of a push to think differently about how they will find workers in the future, Flicek said.
Providing two-year health sciences professionals with ways to succeed also means offering four-year-options, and Griggs said two-year colleges and the Board of Regents are working closely on 2+2 agreements. Those will benefit vocational school graduates who have joined the workforce but want to pursue baccalaureate degrees.
Private universities also help fill the need generated by the flourishing health care industry in the state. Augustana University currently has 436 students enrolled in its School of Health Professions. They are majoring in exercise science, health education, fitness management, physical education and nursing. Master's degrees can be earned in nursing, athletic training and genetic counseling. Enrollment will begin this summer for a Doctor of Physical Therapy degree. At the University of Sioux Falls, health science majors include exercise science, health administration, medical laboratory science, medicine, nursing, paramedic technology and radiologic technology.
Breaking barriers to education
Obviously, higher education costs money. Scholarships can fill some of that gap at various levels. Avera, for example, offers scholarships for medical students attending the University of South Dakota Sanford School of Medicine. "It's an example of how we're trying to tap into the next level for workforce, which is the physicians," Flicek said.
Programs like the Build Dakota Scholarship can ease students' financial burdens. Maher pointed to the Freedom Scholarship spearheaded two years ago by First PREMIER Bank and PREMIER Bankcard.
"The scholarships that are offered, No. 1 they help students go to college in the first place," he said. "Those scholarships are grants as long as you work three years in the state of South Dakota. That's helpful to every industry but certainly to health sciences."
In 2022, Southeast Tech received 378 Build Dakota Scholarship applications and awarded 136. While the vast majority—116 recipients—come from South Dakota, it also draws students from Minnesota, Iowa, North Dakota, Nebraska and Michigan. In addition, industry partnerships also make a difference, sponsoring 105 students.
Build Dakota Scholars also vary in age. As expected, the majority graduated from high school in 2022, but 28 recipients range in age from 26 to 49. That taps an existing workforce looking for change in careers.
Brookings native Rachel Timmerman, 24, will graduate from Southeast Tech in May with a degree in surgical technology and complete her clinical training in July. Without the Build Dakota Scholarship she was awarded, Timmerman doubts she would have enrolled in the program, dreading the debt she would incur.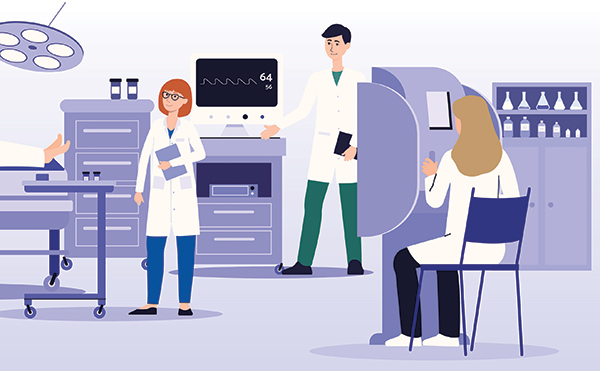 "It had every impact for me," Timmerman said of her scholarship, which covers tuition, books, uniforms, the cost of her certification test this summer and a laptop computer. "Being at the point I was in my life, I don't think I would necessarily have been able to afford going to school. Once I knew I had received the scholarship, it allowed me to put 100 percent of my focus on the program."
Timmerman currently works as a patient care technician in the Avera McKennan surgery department. By early August, she expects to be a full-time surgery technician with the Avera Health System.
"I cannot wait for the day I actually start working in my career," Timmerman said.
Like Timmerman, 25-year-old Madison Jankowski is a second-year surgery tech student at Southeast Tech. She first pursued a four-year degree at Minnesota State University in Mankato. Despite a degree in psychology and addiction studies, when she returned to Harrisburg and looked for a job locally, her limited experience was a drawback. She decided instead to enroll at STC and pursue a career that always had interested her.
"Our No. 1 responsibility is to advocate for the patient and make sure the patient is taken care of during surgery," she said. "There will always be a need for surgical technologists because surgery is never going to end."
During her studies, Jankowski has learned the instrumentation procedures for both Avera and Sanford. This spring, she will join Timmerman and others from their 28-member class at Avera McKennan for on-site experience.
Initiatives aimed at expanding the workforce include focusing on first-generation, low-income and underrepresented populations in the potential workforce. The Avera Academy offers a good foundation to choose health care by bringing them into Avera McKennan for one day each week, allowing them to experience every department. More than 90 percent of the students who participate in Avera Academy go into health care, Flicek said.
Sanford's Classroom to Careers program provide similar opportunities.
"There is no reason why a high school student shouldn't be able to graduate with a licensed practical nursing degree or shortly after," VanderWoude said. "We even provide a career coach for those students. We really help them see they can do it, that post-secondary education truly is a possibility for them."
Other programs also support the health care field. Last fall, Avera received more than $2.5 million from the federal Health Resources and Services Administration to support nursing and address health care workforce capacity through innovative solutions including telehealth and virtual nursing. The first grant will prepare the rural public health workforce by providing cross-trained skills in telehealth, health information technology and virtual nursing.