News
Veterans Day program planned
Carly Reinders
October 30, 2023
2.5 min read
Among the great days of national remembrance, none is more deeply moving to Americans than Veterans Day.
The Greater Sioux Falls Chamber of Commerce's Military and Veterans Affairs Committee, in partnership with local veterans' organizations, will host a Veterans Day program on Saturday, Nov. 11, 2023 at 10:30 a.m. The event will take place at South Dakota Military Heritage Alliance, Inc., located at 1600 W. Russell Street in Sioux Falls.
Retired Brigadier General Damian Donahoe will address attendees during the event. Brig. Gen. Donahoe retired from service in the U.S. Army in April 2021. His career began in 1984 as an enlisted Infantryman in Bravo Company, 2-133 Infantry Battalion (Mechanized), Iowa Army National Guard. He later commissioned through the Reserve Officers Training Corps in 1989 while earning his B.S. in Chemistry from the University of South Dakota. He held command leadership positions at Company, Battalion and Brigade levels. General Donahoe saw duty in many domestic response operations in support of civil authorities. He has multiple operational and joint assignments, including four overseas deployments since 2001, with duty in Qatar, Afghanistan, Kosovo and the Horn of Africa. His final assignment was serving in U.S. Africa Command in Djibouti as the Deputy Commanding General, Combined Joint Task Force Horn of Africa, from Jan. 5, 2020 through Jan. 29, 2021. Brig. Gen. Donahoe has numerous military awards and decorations including the Defense Superior Service medal, the Legion of Merit, the Bronze Star medal and Defense Meritorious Service award, as well as the Afghanistan Campaign medal with two service stars.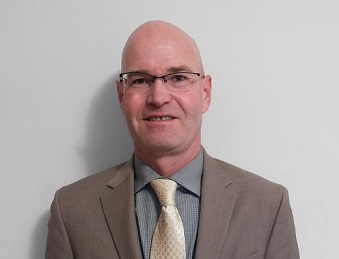 The program will also include a mass colors presentation of flags from various military, veterans, and service and civic club organizations in Sioux Falls, along with a performance by the American Legion Post 15 Men's Chorus.
The Veterans Day program is free and open to the public.