News
Free cybersecurity services available for South Dakota small businesses
Jennie Doyen
April 7, 2023
4 min read
Businesses across South Dakota have the opportunity to access free professional support to keep their business secure from cyber attack. Cyber Safe SD, a program administered by Dakota State University (DSU), is helping businesses understand their cyber risk and increase protection.
Small business, which are defined by the U.S. Small Business Administration as having under 500 employees, are attractive targets for cybercriminals because they typically lack the security infrastructure of larger businesses. Many small businesses can't afford professional IT solutions, have limited time to devote to cybersecurity, or don't know where to begin.
Through Cyber Safe SD, a team of cybersecurity professionals that specialize in offensive security assessments, defensive security practices, digital forensics, and cybercrime investigations is providing support at no cost to small businesses. The program is a partnership between Dakota State University, the Governor's Office of Economic Development, the Bureau of Information and Telecommunications, the South Dakota Fusion Center, the Consumer Protection in the South Dakota Attorney General's office and the Small Business Administration.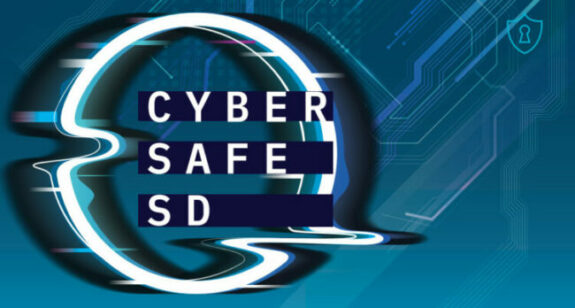 Any small business in South Dakota can apply for free services provided through the Cyber Safe SD website. Once the form is completed, a team member will contact the business to develop a complete scope of services and project timeline. Services offered include:
Security Assessments – Pen tests, vulnerability assessments, and wireless assessments to understand the cyber threats that could impact your business.
Cyber Intelligence – scouring the dark web to monitor your business domain and train key personnel to help protect your business from bad actors.
Security Awareness Training and Phishing Assessments – security awareness training and phishing assessments for your business and employees, including training your employees to recognize phishing attempts and mitigate their impact.
Remediation – work with trusted IT and cybersecurity partners to help mitigate the cyber threats impacting your business.
Last fall, DSU received a grant of almost $1 million from the U.S. Small Business Administration to create the Cyber Safe SD program. DSU was one of just three institutions in the country selected for the pilot grant. The other institutions are located in Arkansas and Maryland.