News
Spring Drive launches
Jennie Doyen
April 13, 2023
3 min read
The Greater Sioux Falls Chamber of Commerce is nearly 2,000 members strong. The businesses range from one employee in a home-based business, to large companies that employ thousands of workers. Each member has something to offer and something to gain from their membership. And there is always room for more businesses to participate in the Chamber!
Over the course of three weeks this spring, volunteers will engage in a concerted push to recruit businesses to join the Greater Sioux Falls Chamber of Commerce. The annual spring Member Drive begins today, April 13, and runs through May 5.
The Member Drive is led by the Ambassador Committee. Each ambassador recruits additional volunteers, called Chamber Builders, to join their Drive team. The teams engage in a friendly competition to recruit the most businesses to invest in membership. This year's Drive has a baseball theme, encouraging everyone to "Step up to the Plate." The top selling volunteer will win tickets to a Minnesota Twins game courtesy of Results Townsquare Media.
"The drive really encourages everyone to get in the game," said Member Drive Chair Jennifer Hoesing, DakotAbilities. "Volunteers get engaged to share the value of Chamber membership, and businesses join as members to support the Chamber's work and role in our thriving community."
The benefits of Chamber membership include educational opportunities, networking, advocacy, and the ability to promote your business to other members. As an added incentive to join, local media outlets provide advertising opportunities to new Chamber members at little to no cost.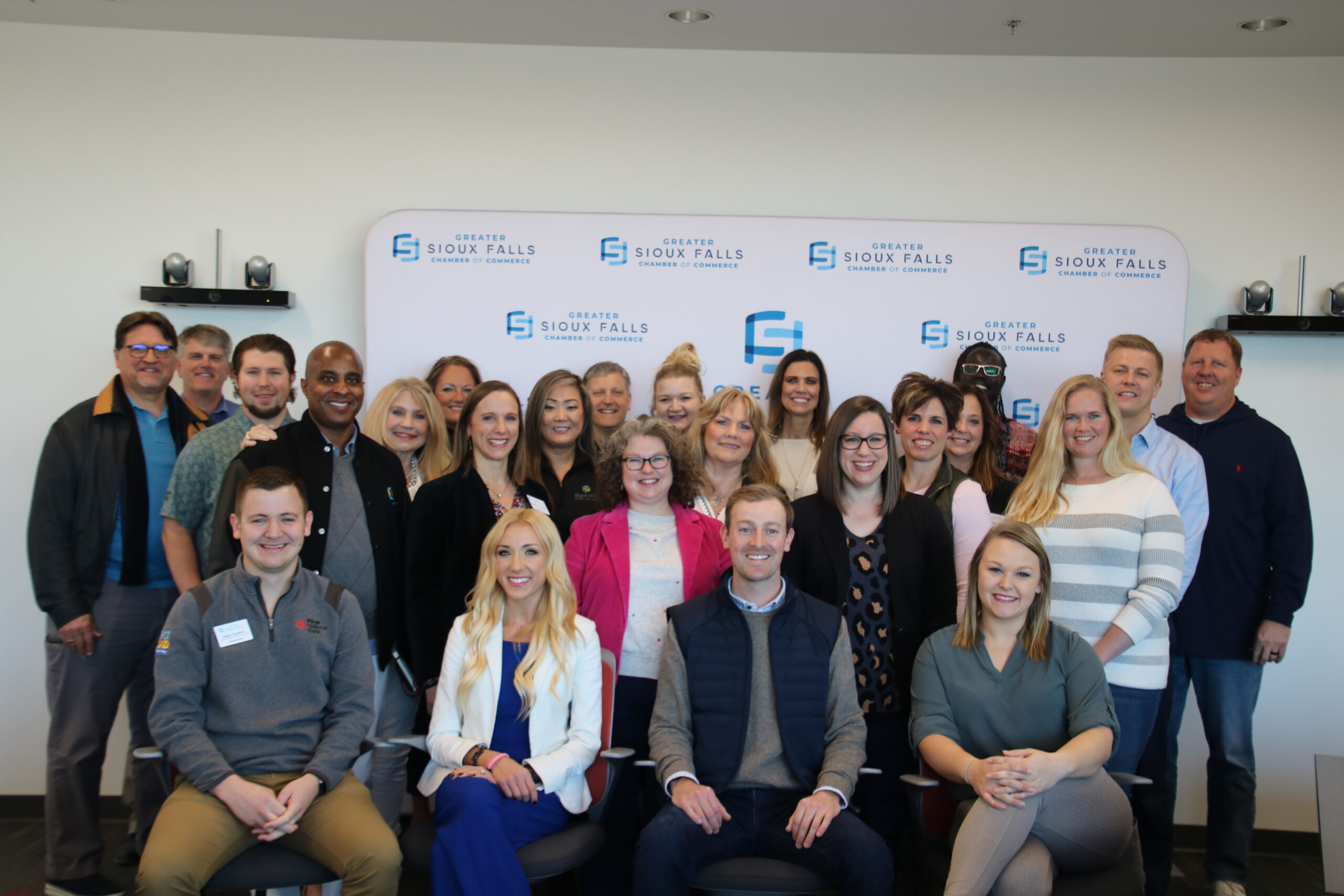 In addition to the tangible benefits, members can count on the Chamber to help grow our community in a progressive and responsible manner, while fostering the outstanding quality of life that we all enjoy.
More than 90 volunteers will identify and make contact with potential members to encourage them to join.
Ambassador Committee chair Lucas Fiegen, Fiegen Construction, said, "As ambassadors, we work year-round to recruit new members. But during the Member Drive, our efforts really ramp up. It is energizing to have so many people participate and want to share the value of Chamber membership with others."
Referrals are welcome! If you know of a business that is not a Chamber member, please share with them why you find value in membership. Perhaps it will be with your auto mechanic, your investment advisor, or the manager of your favorite restaurant. We would welcome the opportunity to compliment your referral by having a volunteer reach out to them during the Spring Member Drive.
Join the Chamber today
Are you ready to take the next step and join the Chamber? Click the button below to get started.