News
Annual Business Fair returns
Jennie Doyen
April 4, 2023
2 min read
Booth space availabe
The Chamber's annual Business Fair and Mixer will be held at the Sioux Falls Convention Center on Tuesday, June 20, 4:30-7 p.m.
The Business Fair and Mixer combines the traditional monthly Membership Mixer with the opportunity for attendees to visit booths and learn about the products and services of Chamber member businesses.
A limited number of booth spaces are available to reserve on a first-come, first-served basis. Only businesses with a Chamber membership in good standing may reserve a booth. The cost is $100.
In addition, booth exhibitors are asked to supply a door prize to be given away at the end of the evening. Event attendees will be encouraged to bring business cards to register for prizes and to visit all of the booths at the Business Fair.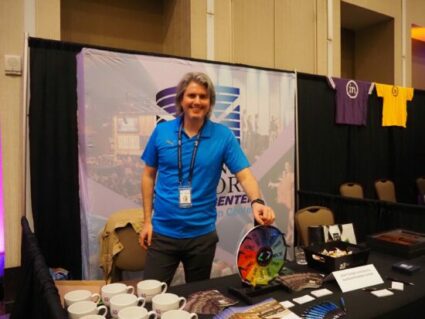 Booth reservations are now being accepted and are expected to sell out. For more information on registering as an exhibitor, contact Teresa Schreier.