Member Voices
Meet a member: Brooke White
Kyle Davis
June 7, 2022
4 min read
Brooke A. White is a healthcare engineer at the Sioux Falls VA Health Care System. In addition to her work, you can find her volunteering with numerous organizations in the Sioux Falls area, including the Catholic Women's Professional League, Bishop O'Gorman Dakota Bowl Committee, the Presentation Sisters, and the Greater Sioux Falls Chamber of Commerce, where she serves as a member of the Leadership Sioux Falls executive committee. Brooke earned her civil engineering degree from the University of Nebraska-Lincoln and is a self-described raging Husker fan. She actually scheduled her wedding around the football season back in the fall of 1997!
1. How did you choose your profession?
My father and his brother are both civil engineers. My childhood was filled with trips to a construction site, sitting in the front of a pick-up truck with my dad. I've always admired him and wanted nothing less than to make him proud. As it turned out, I have a love of math and science and I somehow made it through to become the next generation of Husker engineers like them!
2. What is something you are optimistic about?
I'm optimistic about the future of our community. The young people of today will really surprise you when you take the time to talk to them. Having college age kids has allowed us to have many a thought-provoking discussion that left us knowing we're in good hands.
3. What might someone be surprised to learn about you?
I LOVE to dance!! There's nothing better than a good wedding dance! Don't ask me if I've ever been a wedding crasher (wink wink)! If you want to be my instant BFF, hit the dance floor and be a dancing queen with me!
4. What makes a great leader?
A great leader is someone who listens with intent and lives their life with a servant's heart. Good delegation skills never hurt either.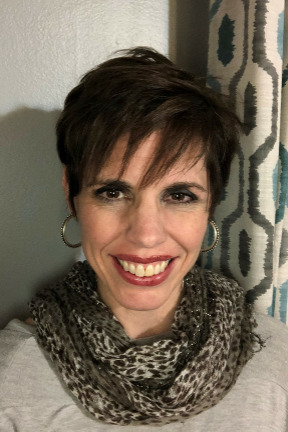 5. What is the best piece of advice you have received?
Girls can do anything boys can do! It's a silly childhood metaphor, but growing up in the construction industry, becoming an engineer and working in a field so strongly dominated by men…the saying definitely comes to mind every now and again!
6. What does a perfect day in Sioux Falls look like for you?
Craft beer on any number of the wonderful patios and docks of downtown Sioux Falls! A bike ride around the loop on my bike Trixie is pretty perfect too!
7. If you could witness any event of the past, present, or future, what would it be?
Well, I wouldn't be a very good Husker fan if I didn't answer this by saying…I can't wait to see the Huskers win their next natty!
8. What do you think is one of the biggest challenges facing our community today? And how should we tackle it?
It's hard not to sound like a broken record, but work force is a major problem. I think we need to be working with our students and helping them early on in their education to open their eyes to what opportunities exist, especially in the realm of our wonderful tech schools.
9. What is the last book you read?
It's terrible to say, but I'm not a reader. I'm an a-typical engineer that way…but I do enjoy a good biography/autobiography now and then.
10. What is one community or non-profit organization that you support? Tell us about it and why it is important to you.
I have a real passion for the Presentation Sisters. They are working all over the world to give a hand up to those in need. They are so humble, yet so deserving of praise. One of my favorite days of the year is helping with the Cinco De Mayo Fiesta! It's a benefit for their Latino ministry, Caminando Juntos. Who doesn't love a chihuahua fashion show?!