News
New leadership for 2021-22
Teresa Schreier
October 5, 2021
7 min read
Five join Board of Directors
As directed by the Greater Sioux Falls Chamber of Commerce bylaws, each year, five individuals are nominated to serve three-year terms on the Board of Directors. A nominating committee is formed to identify and recruit the new board members, who are then reviewed and approved by the current board. The following Chamber members have been elected and began their term of service October 1, 2021: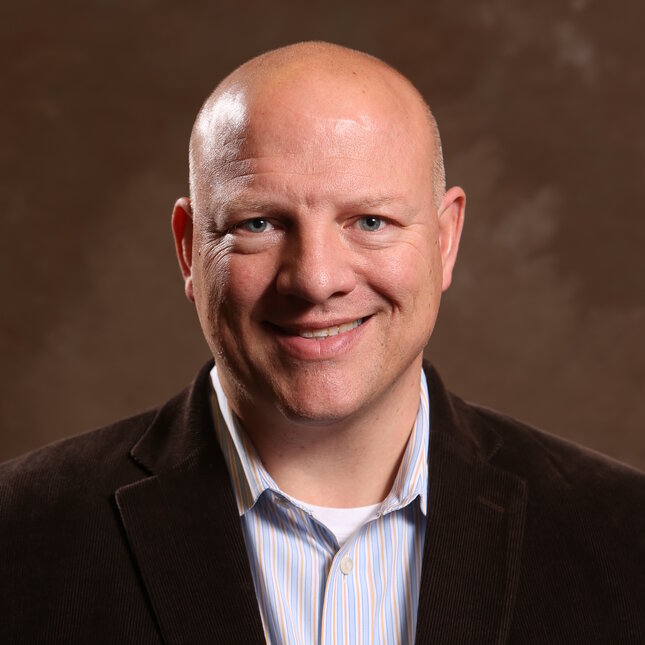 Joe Bunkers
Bunkers is the president of Gage Brothers. He is an active member of the Precast/Prestressed Concrete Institute (PCI) Leadership Committee. He is Chair of the Architectural Services Committee and Vice Chairs on both PCI's Marketing Communications Committee and Architectural Certification Committee. Bunkers holds a degree in Business Management from the University of South Dakota.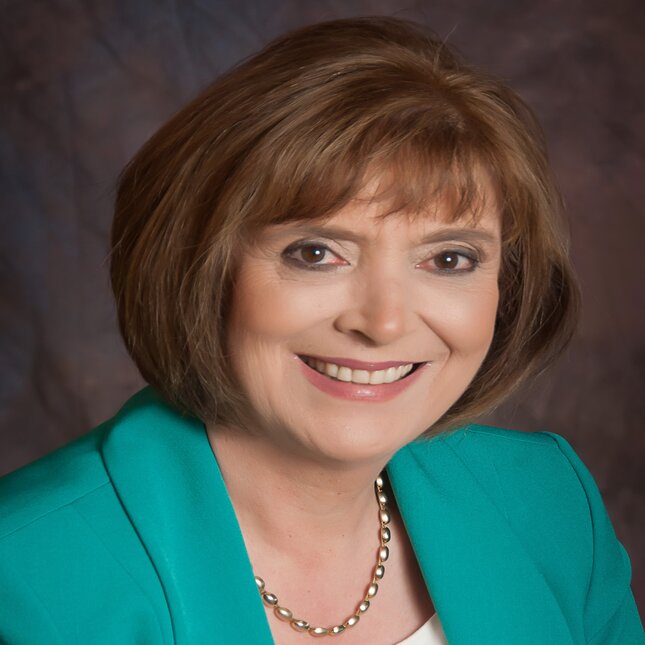 Dr. Jose-Marie Giffiths
Dr. Griffiths is the president of Dakota State University. She is a member of the Chamber's Business Leadership Council and is also involved in a number of civic groups around the region. Dr. Griffiths is currently appointed to the National Security Commission on Artificial Intelligence and to the Center for New American Security Task Force on Artificial Intelligence and National Security.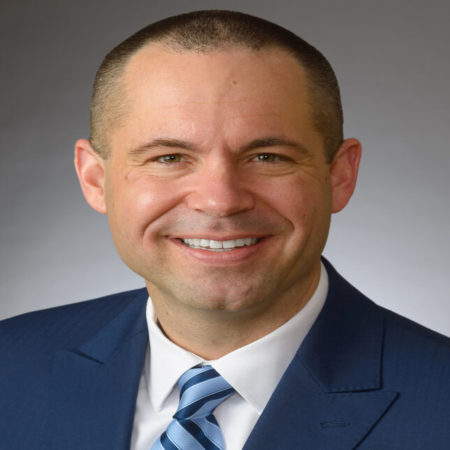 Jason Herrboldt
Herrboldt is the market president and chief retail officer for First Bank & Trust. He was a member of the Forward Sioux Falls 2026 Campaign Cabinet, and previously served the Chamber as a diplomat for several years. Herrboldt is also a board member and the immediate past president of Sioux Falls Downtown Rotary Club.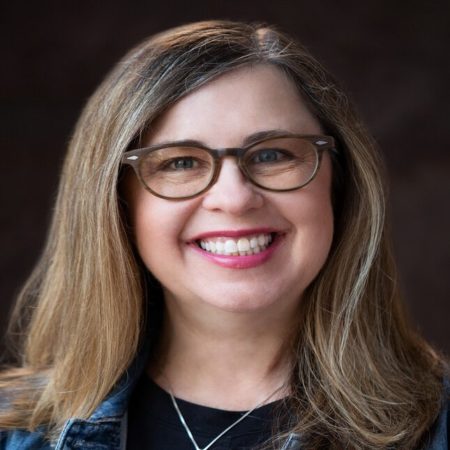 Nancy Savage
Savage is the owner of Child's Play Toys. She is a member of the Chamber's Business Leadership Council. Her other recent service includes terms on the city's Public Parking Advisory Board and on the Downtown Sioux Falls, Inc. Board of Directors. She currently is a board member for the South Dakota Retailer's Association.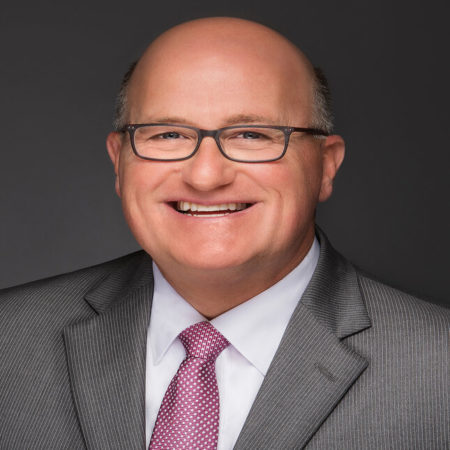 Bob Sutton
Sutton is the president & CEO of Avera Health. He is a lifelong South Dakotan and has proudly served a number of statewide organizations, including the South Dakota Board of Regents, South Dakota Community Foundation, the South Dakota Chamber of Commerce and Industry, and the USD Discovery District. He was also previously a member of the Chamber's Community Appeals Committee.
The following Board members were also elected to serve one-year terms on the Chamber's Executive Committee: Chair Alex Ramirez, USA Media TV; Chair-Elect Paul Hanson, Sanford Health; Vice Chair Scott Lawrence, Lawrence & Schiller, Inc.; Treasurer Miles Beacom, PREMIER Bankcard; and Immediate Past Chair Dan Doyle, Lloyd Companies. Chamber President & CEO Jeff Griffin is also a member of the Chamber's Executive Committee, serving as its Secretary.
The Chamber's Board of Directors is rounded out by the following members: Kim Burma, Midco; Tamien Dysart, Think 3D Solutions; Natalie Eisenberg, Click Rain, Inc.; Kayla Eitreim, Junior Achievement of South Dakota; Angela Lammers, Cetera Services; Valerie Loudenback, Grand Prairie Foods; Tolcha Mesele, Smithfield Foods; Nathan Stallinga, DakotAbilities; and Tony Venhuizen, Standard Services, LLC.
The following representatives also serve as ex-officio members: Mayor Paul TenHaken, City of Sioux Falls; Dean Karsky, Minnehaha County Commission; Jim Schmidt, Lincoln County Commission; Dr. Jane Stavem, Sioux Falls School District; Cynthia Mickelson, Sioux Falls School Board; and Kyle Groos, Bishop O'Gorman Catholic Schools.
The following retiring directors will be recognized at the Chamber's 115th Annual Meeting on Tuesday, Oct. 19: Immediate Past Chair Bobbi Thury, Legacy Law Firm, P.C.; Marty DesLauriers, UBS Financial Services, Inc.; Dave Flicek, Avera McKennan Hospital & University Health Center; Pam Homan, Augustana University; and Chris Houwman, Malloy.
2021-22
Volunteer Committee Chairs
Volunteers are critically important to the work of the Greater Sioux Falls Chamber of Commerce. The Chamber has 13 formal committees, plus many more volunteer groups and action teams. Each is filled with members who volunteer their time to serve their community.
Each committee has a different purpose, but all support the Chamber's mission. Through their activities, they are helping our community thrive by promoting economic health and quality of life in the Sioux Falls area.
Thank you to these leaders who are volunteering their time to serve as Chair of Chamber committees in the coming year.
| | | |
| --- | --- | --- |
| Agribusiness Division Advisory Council | Tyler Urban | The First National Bank in Sioux Falls |
| Ambassador Committee | Kristin Hoefert-Redlinger | Northwestern Mutual |
| Budget & Finance | Miles Beacom | PREMIER Bankcard |
| Business Leadership Council | Vernon Brown | SDN Communications |
| Community Appeals | Tiffany Miller | Davenport, Evans, Hurwitz & Smith, LLP |
| Diplomat Committee | Cindi Johnson | Grand Falls Casino & Golf Resort |
| Experience Sioux Falls Advisory Council | Jan Grunewaldt | Best Western Plus Ramkota Hotel |
| Investment Committee | Brittany Kelley Elsasser | MetaBank & Meta Financial Group |
| Issues Management Council | Sarah Larson | Davenport, Evans, Hurwitz & Smith, LLP |
| Military & Veterans Affair | Casey Hatch | Keller Williams Realty Sioux Falls |
| Military Task Force | Ret. Brig. Gen. R.J. Clifft | |
| Military Task Force | Ret. Brig. Gen. Ron Mielke | TSP, Inc. |
| Sports & Recreation Committee | Kim Burma | Midco |
| YPN Steering Committee | Josh Muckenhirn | ISG |