Business Sense
Understanding the business case for DE&I
Kira Kimball, Pathways to Inclusive & Equitable Workplaces
May 24, 2021
Earlier this month the Chamber launched a DE&I Activator Series in partnership with Pathways to Inclusive & Equitable Workplaces. The yearlong educational series will teach businesses the mindset and skill set to create workplaces that are more equitable and inclusive. In the first webinar of the series, Understanding the Business Case for DE&I, participants learned:
Changes in demographics & buying power and the impacts these changes have on businesses
Attitudes of job seekers regarding diverse workplaces
How a commitment to DE&I can elevate a business brand & employer brand
Business outcomes, described as the "diversity dividend," for employers who have diverse & inclusive workplaces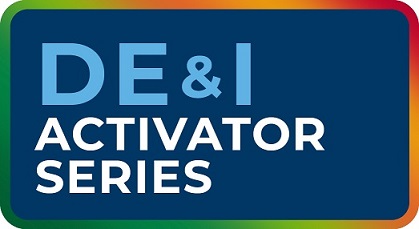 Demographics
In the Sioux Falls area alone, there has been a great shift in Sioux Falls School District demographics, with 40% of students identifying as a race/ethnicity other than white. This is a huge opportunity for our workforce and a foundational reason for preparing inclusive & equitable workplaces. These changes are happening across the country:
If not for new minorities, the country's workforce would decline by 8%
1-4 youth is from an immigrant family
50% of children under five are minorities; 20% have a foreign-born parent
Between 2010 & 2030, the workforce will decrease by 15 million whites and gain 26 million minorities
Sources: Pew Research Center, US Census Bureau, Center for American Progress, Deloitte Insights (2018), National Diversity Council DiversityFirst Certification (2020)
Buying Power
Changes in demographics are influencing the distribution of buying power, motivating businesses to think about who their customers are and who they could be. In SD alone, African American, Hispanic American & Asian American buying power has grown around 500% over the last two decades. And consumers speak with their dollars. Currently, 38% of Americans are boycotting a company. Nearly a quarter of boycotting consumers said the company they're refusing to patronize has been accused of racism.
Sources: Selig Center's Economic Multicultural Economy Report (2019) University of Georgia, Wilson Towers Watson (2020)
Job Seeker Attitudes and Employer Brand
Today's job seekers are interested in workplaces that value diversity; in fact, over 75% of job seekers say diversity is an important factor for them when looking for a job. A commit to DE&I will elevate an employer brand and attract talent. Without commitment, an organization may miss out on talent.
32% of job seekers would not apply for a job at a company where there is lack of diversity
37% of job seekers would not apply for a job where there are disparities in employee satisfaction ratings among different racial/ethnic groups
39% of job seekers were more likely to turn down an opportunity due to a perceived lack of inclusion
Source: September 2020 Glassdoor Diversity & Inclusion Workplace Survey; and The 2018 Yello Diversity Survey
Diversity Dividend
While we know there are many reasons to commit to diverse, equitable and inclusive workplaces, research does bear out a return on investment. The McKinsey Group found there is a likelihood of financial outperformance for organizations in the top 25% of their industry in gender diversity and racial/ethnic diversity on their executive teams, 25% and 36% outperformance respectively, compared to companies in the bottom 25% for diversity.
Organizations with high ratings for diversity are 70% more likely to have success in new markets
These organizations have 19% higher innovation revenues and 9% higher margins
Diverse management team had a 19% increase in revenue compared to less diverse teams
Sources: Willis Towers Watson (2020); McKinsey Report (2018), Deloitte Insights (2017), Mercer (2019), National Diversity Council DiversityFirst Certification (2020)
All of these reasons combined, offer a compelling business case to commit to diverse, equitable & inclusive workplace practices. As we begin our DE&I journey as businesses, it is important for each of us to understand the "why" of our commitment.
In the June webinar for the DE&I Activator Series, Foundations of DE&I: History & Language, we will shift from statistics and percentages to social systems and societal structures to continue to lay the foundation for the "why" inspiring our commitment to DE&I in our workplaces.